Custom Patches
Let's Make Your Patches Amazing
Whether you need professionally made patches for your business or organization, we are here to help you. Our team is committed to delivering high-quality patches that meet your specific requirements and exceed your expectations.
From design to delivery, we offer a seamless process that ensures your patches are produced with the utmost attention to detail and quality.
So, if you're looking for custom patches that stand out and make a statement, look no further. Contact us today and let us help you bring your vision to life!
Many Patch Styles
We have over 2 decades of experience supplying a wide variety of custom patches suitable for the most demanding customers needs. If you have any questions, feel free to contact our friendly customer service at 760.720.2115.
Embroidered patches are a timeless way to add your branding to any hat, jacket, backpack, or piece of apparel. They offer high levels of detail and a classic look that is perfect for identifying members of a team, club, or organization.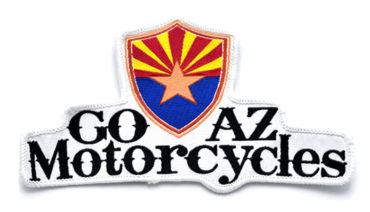 Woven patches are made using a special loom that weaves the thread together tightly, resulting in a patch with high amount of resolution and clarity. Great for designs with small details and lettering, often compared to photo quality. Motorcycle clubs also prefer woven patches because they can be as big as you want, ideal for back pathes .
PVC Patches are an increasingly popular alternative to Traditional embroidered patches. PVC, or polyvinyl chloride, is a type of plastic that is both durable and flexible. They are also waterproof and resistant to fading, making them perfect for outdoor gear or swimwear.
Photographs, logos, and other designs with subtle details and gradients can be difficult to reproduce with traditional embroidery. However, with printed patches, these designs can be reproduced with fidelity. Screen printing and digital printing are the best options for printed patches, as they allow for the use of vibrant colors and fine details.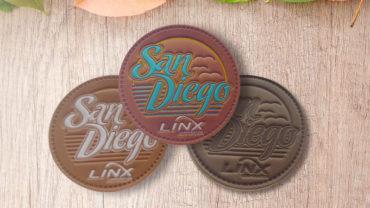 Leather patches and labels are a popular choice for adding an organic look to fashion accessories. They can be embossed with a design of your choice adding a luxury style and durability. For a more animal friendly option we can make them from faux leather. They are an excellent way to add a unique finishing touch to your accessories.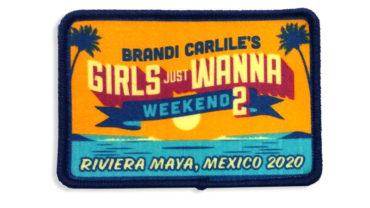 Sublimated patches are a truly remarkable product. The photorealistic printing process used to create them produces stunning, full-color patches with intricate details and designs. And because the printing is done on a special type of fabric, the patches are industrial wash capable.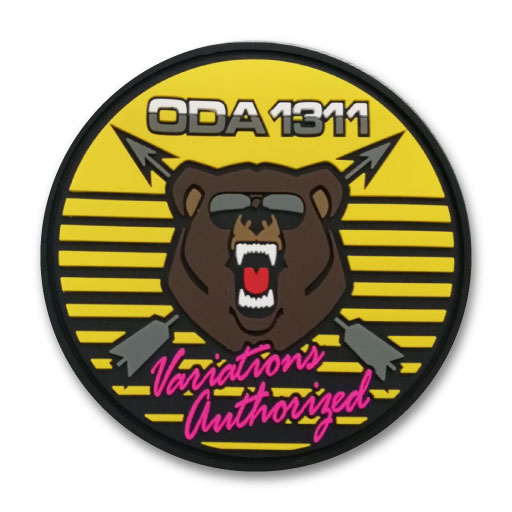 ➡️ Making Outstanding Custom Patches with your Logo
When you order patches from Sienna Pacific, you can be confident that you are getting high-quality products. We only use state of the art equipment and reliable materials to create one of a kind personalized logo patches.
Check out some of our featured design customization options:

Backing
When it comes to patch backing, you have a few different options to choose from.
All patches have a sewing channel or recessed line including the ones with plain backing.
Hook and Loop is one option, but you need to sew the hook and loop system to the clothing.
Self-adhesive is another easy option that is ready to apply without an iron, but it's not permanent, the patch can fall after washing the cloth.
Iron-on patches makes a stronger bond than self-adhesive, but it's not available for PVC patch.

Border / Edges
We offer a variety of border options to choose from. The alternatives below are available for embroidered, woven and printed patches.
Laser cut: this type of border allow custom shapes with sharp edges that can be left frayed or heat sealed for extra durability.
Merrow Border: They provide a robust outlining around the exterior edges of your patch, which is ideal for simple classic shapes such as round, shield, square or rectangles.
For customers who want a simple, no-frills patch, we also offer the option of leaving the border off entirely.

Embroidery Coverage
Embroidery coverage is important to consider when determining the size and placement of your design.
The decision of how much coverage you want is largely dependent on the design itself. If you have a simple logo, you may want to go for a 50% coverage so that it doesn't look too busy.
On the other hand, if you have a detailed design, you may want to go for 100% coverage so that all the details are visible.
We focus on the quality of the embroidery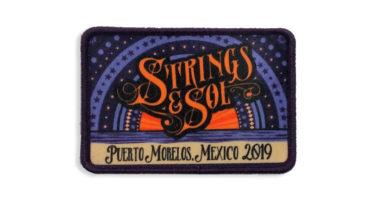 Patch Color
Regardless of the type of patch you choose, our team of experienced graphic designers will color match your design colors to the closest thread or PMS color available.
Patch Threads
Additionally we not only offer premium threads options but we also offer special metallic thread colors ideal to give your custom patches shiny elements that stand out from the others.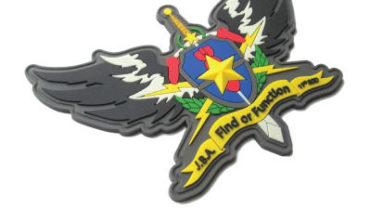 Patch Shape
Geometrical shapes such as round, square, rectangle, and polygon are all popular choices for custom patches. For a more unique look, irregular or complex shapes can also be created.
Special Patch Features / Upgrades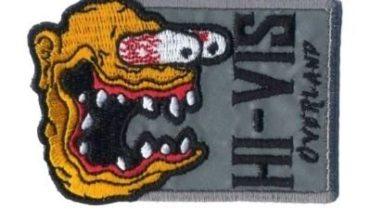 Custom reflective patches are an excellent way to improve the visibility of your clothing, bags, or other gear. The reflective twill makes the patch highly visible in daytime and generates a powerful reflection of artificial light at night.
Glow in the dark patches are a fun and easy way to add some flair to your clothing or gear. Every custom patch is made from high quality materials that are durable and long lasting. We offer two different types of glow in the dark patch: PVC and embroidery.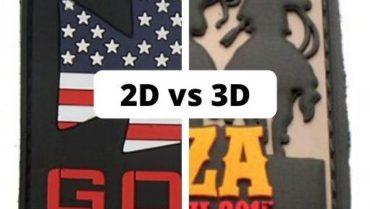 Both styles are made using layers that will give them a 3 dimensional look, however, while 2D allow only square angles, 3D give us the opportunity of creating domes. Just consider that 3D patches are a little more expensive to produce.
Ordering Custom Patches in 4 Easy Steps

Quoting
1Request a Free Quote. Upload design in vectors or ref. images
Approval
2Approve quote, design and sample Proof. Unlimited reviews.
Production
3We will run into full production right after your last approval.

Delivery
4 Once your order is ready we will deliver your order via FedEx wherever you are, nationwide.
Advantages of working with us
Trusted by globally recognized brands


Customer Satisfaction
4.8/5 – Based on 1102 Reviews
Embroidered Patch


5 out of 5 stars

04/03/2023

"Always a quality product and reordering is VERY easy!"

Woven Patch


5 out of 5 stars

03/19/2023

"Excellent customer service excellent product, They work to make things right even though it was the customers screw up. Paragon of excellence."

PVC Patch


5 out of 5 stars

03/16/2023

"Great Prices, Fast Service, Fast Shipping, No Funny Business, What you see is what you get. They price they quote is the price we paid. Do Business Here!"
The Place To Make Your Patch
Just send us your design or ask us for some help.
From art submission, digital sample and final shipping, we'll make it easy for you.
Related Products