Custom Patches
What Type of Patches Do We Offer?
Custom Made Patches from a Trustworthy Vendor.
Our exclusive online ordering system makes it easy to be in control of your order process. You call the shots!
Our Ordering Process – From Start To Finish

Why Choose Us?
QUALITY

We bring our professional design team with their experience and talent directly to you.

We work for you. You approve your custom design every step of the way.

You will have a Representative that will work with you start to finish.

Peace of Mind. We are Based in the USA & Quality is our promise.
SPEED

Quote sent to you for your project within 24 business hours

Proof within 24 business hours of receiving your art file or your requested design.

Factory Sample emailed to you within 2-3 business days of receiving your proof approval

Patches to you within 15 business days once you approve the final sample.

We work with you at your pace with our quality & speed of delivery as our goals.
COST

Affordable Prices with the LOW MINIMUM of 100 Pieces (on most styles)

Everything, except shipping, is INCLUDED with your order. No surprises!
Let's Get Started
If you are thinking about ordering your custom-made products, just click on the button below, our expert Sales Reps will get back to your withing 24 business hours and guide you through every step of the process.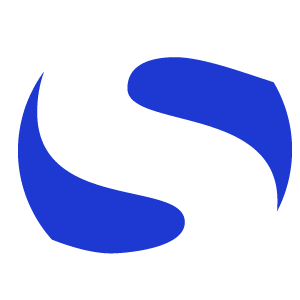 An Easy Way to Choose the Right Patch Style for Your Uniforms
How Can We Make The Best Patch?
The process of making high quality patches is based on our ability to accurately translate your design, logo or idea into the medium, being embroidered, woven, printed or PVC.
When we manufacture your product, we use only quality equipment and materials, resulting on a strong and long lasting product that will gie you the best value for your money.
This includes the backing (iron-on, adhesive, velcro).
We complete the process by packaging your product in individual bags, protecting it until it arrives safely in your hands.
Your design DOESN'T HAVE gradients or small text (less than 7pt).
You need your patches ASAP (2-week standard production time- AFTER final approval).
Your Product will be washed quite often (clothing, accessories).
You want to sew your, or an adhesive backing or you want to iron on your patches.
The price of your patches will not change if you have 1,2, or 8 colors (including metallic).
We Just Make The Best Patches!
From start to finish, we will team up with you to create the highest quality product for your business.
From the smallest of projects to the largest accounts.
We are not only prepared with the best manufacturing, production and design teams, we are ready and capable of handling your project.
Thinking of having your patches made with a non-US Supplier? Read this first
Ask us about our CPSIA Compliance.
WE MAKE OUR ORDERING PROCESS

Easy and enjoyable.

We provide the Best Customer Service.

15 Years of Experience – Track-Proof Record

The Best Quality of Embroidery.

What Can We Say? Our Patches Are Great!
The city seal patch that I ordered turned out great. Best price I could find on the internet. Victoria kept me in the loop, answered my questions, and delivery was sooner than anticipated.
Kevin McKeown City of Melbourne
Melbourne, FL
Woven Patches
I was greatful for prompt service. I never had to contact your company for a status of the product. I have spoken to some associates of mine who used other companies, they didn't have anything good to say about the company they used. I passed along your company's information. You were patient with every change we made to get the end product. The patch was awesome and everyone loved it. I for one will have it on my hat for a long time.
Dennis Parent
Savannah, GA
PVC Patches