Custom Logo Charms & Enamel Charms Supplier
Custom charms and pendants give you the opportunity to display your logo, name or message on a necklace or bracelet with plenty design options.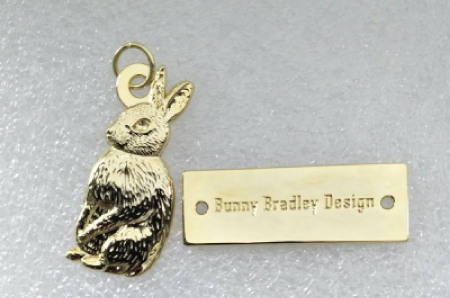 Custom Enamel Charms Samples
Ordering Custom Made Charms with Sienna Pacific is Very Easy!
With more than 15 years of experience, our professional designers will create your High Quality personalized charm design for you, AT NO EXTRA CHARGE. Plus, we will help you choose the right style for your pendant, so it fits your vision and your budget.
Custom Charms Order – Reviews
4.8/5 – Based on 1102 Reviews
Custom Charms


5 out of 5 stars

11/23/2021

"I've used the company several times over the past couple of years and I've been very happy with every transaction. Keep up the good work."

Money Clips


5 out of 5 stars

05/13/2022

"Great Service and shipping."

Coins - 2 Sides 2D +2D Die Cast


5 out of 5 stars

04/29/2022

"Excellent service! Dan worked with our rough idea and brought it to life. We could not be more satisfied with his work and the final product. Highly recommend and we will use his service again."
Most Popular Uses of Logo Charms
Years of Service charms
School Logo charms (graduation gifts)
Fundraisers (Thank you for donations, Volunteer)
For Dog Collars
Handbags
Sports Teams (football, soccer)
Options for Charms & Keychains
Custom Jewelry (Bracelets, Necklaces, Anklets)
Shapes (Circles, Rounded Edges, Hearts, Shapes of States, Ships, Balls, Flowers, anything is possible)
Sizes (1/2″, 3/4″, 1″, 1 1/2″) ANY SIZE
Available Finishes
PVC (Soft Rubber)
Silver (Shiny silver, antique silver, nickel silver)
Gold (shiny gold, antique gold)
Copper
Bronze
Color / No Color
One Sided / Two Sided
Customized Enamel Charms can be digitally printed or hand made, laser cut, colorful or monochrome, 2D or 3D.
Choose among a number of materials (brass/bronze, iron, aluminum, stainless steel), platings (silver, gold, black nickel) and finishes (sandblasted, antique)


From design to final product in 3 steps
FAQ
What's the difference between Hard Enamel and Soft Enamel?
They both are made from die struck iron metal, however they have quite different features.

On the one hand, Hard Enamel Pins have thin metal lines separating colors and shapes, which is commonly referred to as recessed areas. Plus, they are a bit more expensive and seem more like jewelry.

On the other hand, Soft Enamel Pins feature a smooth surface, they allow more details and are a bit cheaper. Besides, you can choose to add them an epoxy final coat to give them a thinner feeling.
Why to use custom enamel charms?
Custom charms are great for branding, promotional campaigns, fundraising or giveaways. Integrating a logo charm as a part of your offline marketing strategy is an excellent way to generate thousands of impressions at almost no cost.

When someone wear your logo pendant on a necklace or bracelet it will be seen by many people, boosting your brand awareness. Moreover, you can also use them to reward certain customers after they reach a number of purchases for instance.

By doing this you will be consolidating your customers which will feel gratefully and will be more likely show their loyalty or even advocacy to your brand.
What are custom logo charms?
Custom logo charms are personalized charms that are designed and made according to your specific requirements. They can feature your company logo, brand name, or any other design of your choice.
What are enamel charms?
Enamel charms are small decorative pieces made from a combination of metal and enamel. They are often used to add color and personality to bracelets, necklaces, and other jewelry.
Can you create custom enamel charms?
Yes, we can create custom enamel charms based on your design requirements. Our team of skilled artisans will work closely with you to create a unique and high-quality enamel charm that meets your needs.
How are custom logo charms made?
 Custom logo charms are made using a variety of techniques, including die casting, stamping, and laser engraving. The choice of technique depends on the design, complexity, and quantity of the charms you need.
What materials are used to make custom logo charms and enamel charms?
We use a variety of materials to make custom logo charms and enamel charms, including brass, zinc alloy, stainless steel, and pewter. We also use a range of finishes, including gold, silver, copper, and antique finishes.
Can you create custom packaging for my charms?
Yes, we can create custom packaging for your charms. We offer a range of packaging options, including velvet pouches, cardboard boxes, and plastic bags. Our team can work with you to design and create packaging that complements your brand and enhances the presentation of your charms.
How long does it take to create custom logo charms and enamel charms?
The time it takes to create custom logo charms and enamel charms depends on the design and quantity of the charms you need. Typically, it takes between 2-4 weeks to create custom charms from start to finish.
What is the minimum order quantity for custom logo charms and enamel charms?
The minimum order quantity for custom logo charms is 100 pieces
Can I see a sample of my custom logo charm or enamel charm before placing an order?
Yes, we can provide a sample of your custom logo charm or enamel charm for approval before starting production. This allows you to see the design and quality of the charm before placing a full order.
Let's Get Started
If you are thinking about ordering your custom products, just click on the button below, our expert Sales Reps will get back to you within 24 business hours and guide you through every step of the process.


Related Products