Custom Luggage Tags
Custom Luggage tags are ideal for school swim teams, karate club, soccer club, scouting group, election identification, etc. Printing is available on the front and back or the front side only.
Promotional Luggage Tags Design Options
We can print in full color on the front and black side. The front normally has your company logo printed on it and on the other side we can print each person's individual name and address and phone number.
Just email us the Excel spreadsheet of the information needed on the back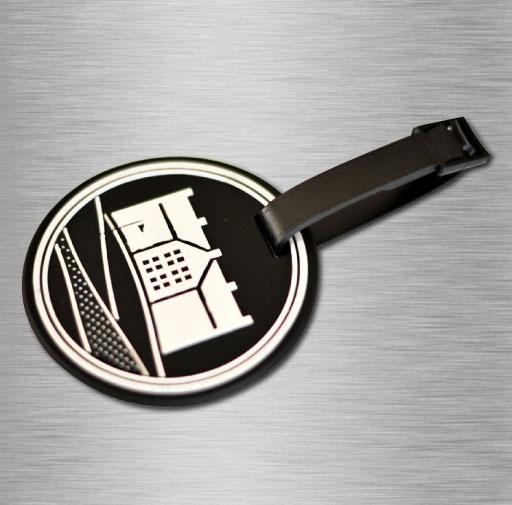 Sports Bag Tags
Luggage tags are a great way to label important personal items as your team or club baggage, for instance. If you have ever being in a sport tournament you know how important it is to quickly recognize your things.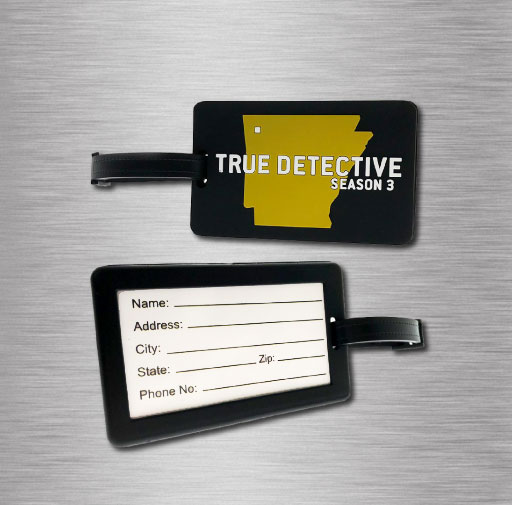 Writable Custom Luggage Tag
Easily Add Your Contact Information on the backside and say goodbye to the stress of losing your belongings. By using these type of tags on your luggage you warranty you own them.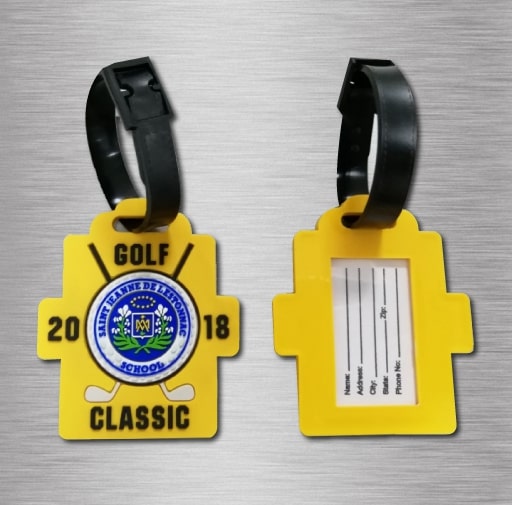 Brighter Colors
Our customized plastic tags allow to display brighter colors than leather or metal tags which is quite usefull, moreover when you are trying to differentiate your bag or suitcase from many others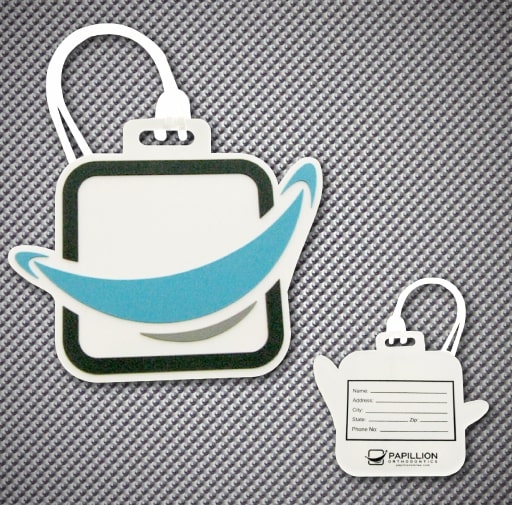 Excellent for branding
Small brands as Papillion orthodontics are also interested on promotional items like this one. They know if they give away these products to customers as a reward for their loyalty, their clients will be more likely to return.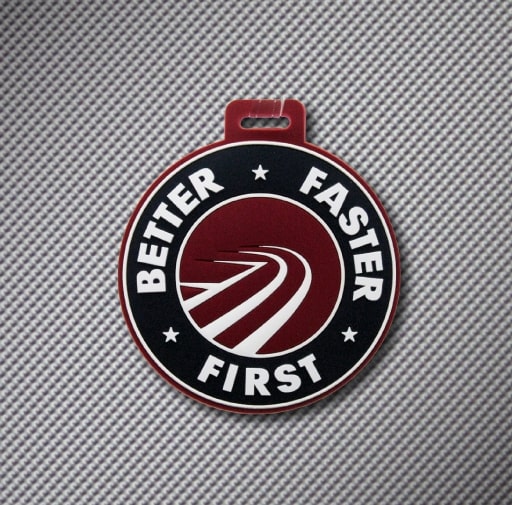 Custom Luggage Tags with Logo
With a small invertion you can gain your customers advocacy. This is the magic of customized promotional items. Your clients won't get rid of them because they are very useful.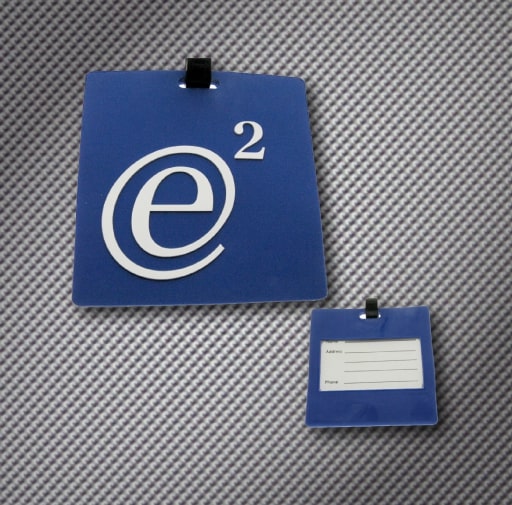 Personalized Luggage Tags For Kids / Kids Bag Tags
Tagging your luggage is critical when you are sending your kids somewhere for any reason. It might be a vacation trip, a sport or academic event, or a summer camp. You better think ahead!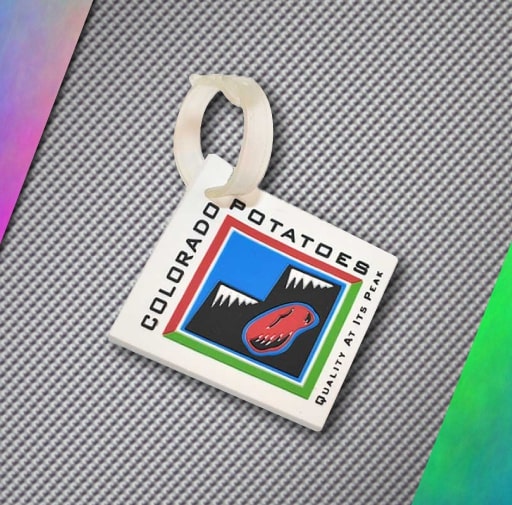 Use a wide range of colors!
One of the advantages of choosing PVC for your luggage tags is they allow to use a large color palette. We color match your design.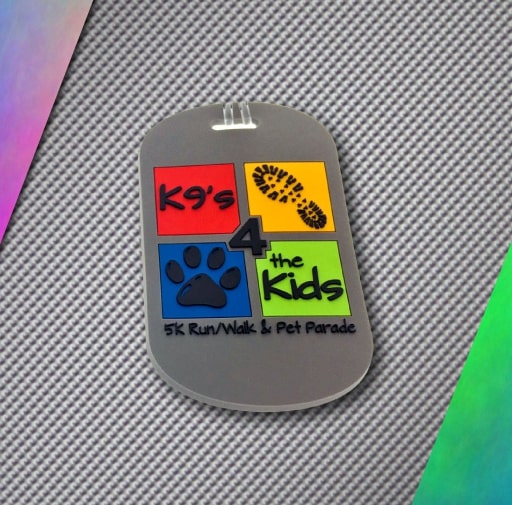 Great for Trade Shows!
People cannot leave a trade show with their hands empty. Flyers are boring, no body read them anymore and people are used to take them and throw them in the trash almost instantly. You better go for something usefull and highly attractive as these luggage tags.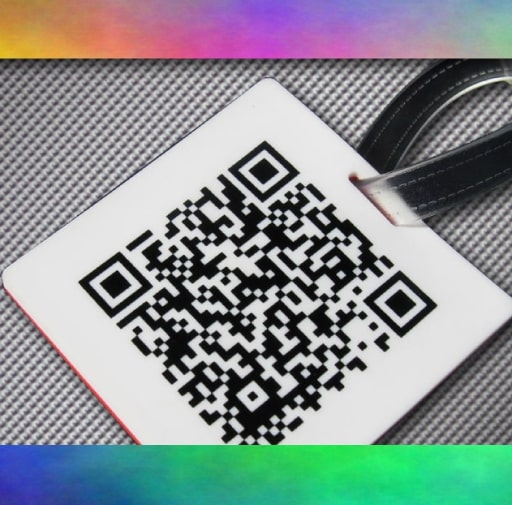 Use them as Promotional Gifts
A clever idea for what to display on your tags is to choose a QR code specially if you are targeting an audience of youngsters more used to these kind of things. QR code can take you to a website or to create a contact with all your information.
Advantages of Working with Us
Upload your own design. With more than 15 years of experience, our professional designers can create your design for you AT NO EXTRA CHARGE. Sienna Pacific is a brand property of Linx Corp., a US based Custom Promotional Products Supplier.
Let's get your luggage Tags Personalized!
---
Do you need personalized luggage ID tags for your bags?
How many times have you wasted valuable time by waiting and searching for your luggage at the baggage claim area? Or how many times do you have to apologize to strangers for picking up their luggage because you thought they were your bags?
Unless you recognize a tear in the bottom corner of your bag, sometimes it is difficult to spot your bag. And in worst case scenario, others pick up your bag and walk off with it because they thought the bag belongs to them. By using colorful bag tags may help you spot your bag quicker, but there's still a risk someone has exactly the same luggage tag as you – in that case, a personalized luggage tag would be perfect for you.
Personalized bag tags: Great promotional tool for travel, golf, corporate, sports teams
Luggage bag tags are surely useful for many people and they would make a great gift. They are unique and can be used by both men and women. In fact, they would be perfect for people who enjoy travelling or need to travel frequently.
Luggage tags will make a great corporate gift for people who travel ­ your potential clients, existing clients, or even your employees. In that case, you must get personalized luggage bag tags that will imprint your company name and/or logo so you can take advantage of the additional exposure throughout the world. The additional exposure is not limited because many people do use luggage ID tags on different items before on their luggage. Sienna Pacific's quality customized bag tags can create a personal touch to sport bags, laptop cases, beach bags, and backpacks. Contact us today and get a free quote. Our designer will work with you step-by-step to ensure the luggage tags you order will be the one you have been waiting for.
Let's Get Started
If you are thinking about ordering your custom products, just click on the button below, our expert Sales Reps will get back to you within 24 business hours and guide you through every step of the process.


Customer Reviews
Luggage Tag


5 out of 5 stars

09/03/2019

" Very prompt, clear communications, and we're very happy with the final product."

PVC Luggage Tag


5 out of 5 stars

09/25/2019

"Dan was very helpful and we got exactly the design we were looking for! The luggage tags look amazing!"

PVC Key Tag


5 out of 5 stars

03/11/2013

"Very satisfied. Your quick and efficient customer service, ability to work with the client, prices, etc were all fantastic. Will definitely be doing business again, and have already referred two potential clients in the same industry as me."
Luggage Tag


5 out of 5 stars

12/15/2010

"Worked with me to correct colors for best production."

PVC Luggage Tags


5 out of 5 stars

11/13/2018

"Extremely patient in working with us on developing the appropriate graphic for our request. Finished product was exactly as expected. Professional interactions via email regarding updates on production."

Woven Labels


5 out of 5 stars

08/01/2013

"Dan did a QR code luggage tag that he'd never done before but was willing to try it as an experiment. it turned out great!"
FAQ