Why Custom Leather Patches?
Use them in your hats, jackets… Debossed, Embossed, Color-filled or Printed.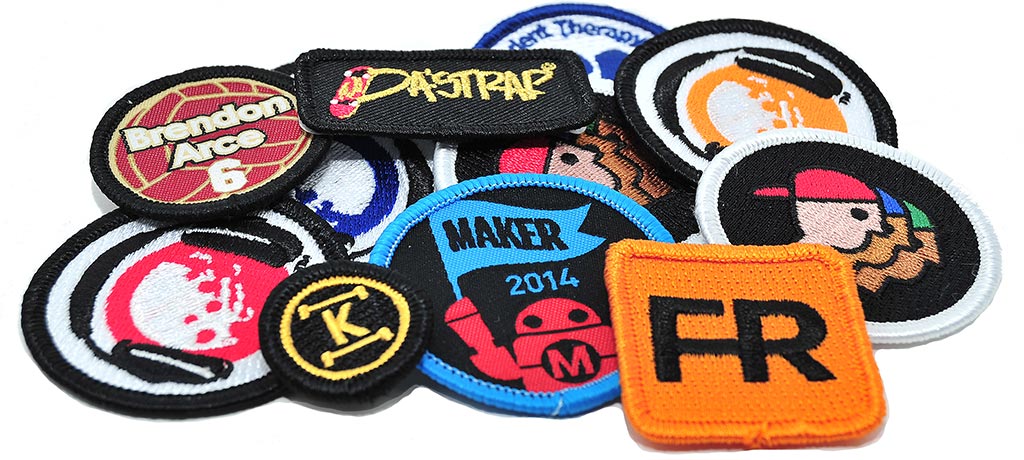 Frequently Asked Questions About Leather Patches
What Materials Do You Use?
We make leather patches in both real leather and PU leather, as well as Suede.
What Are My Options for My Logo?
We can imprint your logo or design on the patch by:
-Debossing
-Debossing Color Filled
-Printing
-Embossing It
What Colors of Leather Do You Offer?
We can dye your leather patch into almost any colors you want. However, the classy look is our favorite.
What Are The Limitations of My Leather Patch Design?
The most common challenge when imprinting your logo, is the relation Complexity of Design vs Size. As you can imagine, leather material will present imperfections, which also give them that classy look and feel of "no-mass-made" or "artisanal".

Can my leather patch be iron-on?
Unfortunately, due to the nature of the materials, you leather patch cannot have an iron-on backing, and it shouldn't be ironed, as the heat could damage the leather or PU leather.
How to Attach a Leather Patch to a Hat?
By far the most common (and recommended) way is to sew it. By hand or using a machine, just sew around the shape of the patch and it will be secured in place.
Where Can You Iron On Your Patches?
Place them anywhere you want: on the front of the cap, the sides, wherever you find room!
Bonus if you want to add a leather patch to your beanies!
IN YOUR JACKETS
Place them on the lapel, the front pocket, shoulder, back, there is so much room on a jacket.
How to Make Custom Leather Patches for Hats?
Measure Your Hat's "display" area. (Don't forget your will be sewing it)
Design your logo to fit on this size.
Decide on logo imprint process: Do you like the laser engraved, debossed with color, emobssed or printed look?
Decide on the color of the leather
Choose your material: Do you like the real leather, or PU leather?
Contact Us. (size, style, material, quantity and desig needed)
Approve your Art Proof
Approve your Leather Patch Sample
Enjoy your Patches!
Let's Get Started
If you are thinking about ordering your custom products, just click on the button below, our expert Sales Reps will get back to you within 24 business hours and guide you through every step of the process.