Custom Rubber PVC Keychains
Soft PVC or Rubber Keychains are
the perfect advertising tool
. This versatile and extremely durable medium has become the number one choice for those wanting keychains. Why choose PVC over Metal:
PVC doesn't hold the heat
Withstands almost all wear and tear, and
Can live as long as the life of the car key tags are attached to it.
+ You can add as many layers as you want!
+ Custom Printed Keychains – Your Phone & Website on the back.
---
Customer Reviews
"I ordered pvc patches.
I love the multi-approval process you all have. I was able to QC via email, very cool."
"The attention to detail and customer service is excellent. The customer was very pleased with the great turn around time and quality of the product."
What Options Do I have?
We can make your keychains in 3 different ways:

As we any other PVC Product, your custom key chains can be made with a 2D vs 3D design.

Customize Your Keychain! Order from any of these options:
Our Work Speaks for Itself!
How Much Will My Custom Rubber Keychains Cost?
All of our products are custom made, and every project is unique in nature.
But if you are just curious about the price of Soft PVC Keychains, you can use the following examples as a Reference Only, for an approximate cost. (All of our keychains come with silver key rings)



3″ x 0.8″ 2D Rubber Keychain – 1 Sided – 4 Colors – Screen Printed on Back
Per Piece Price: $1.84 each / 100 Keychains
Mold Price: $100 – One Time Only Charge
Backside Printing: $20 – One Time Only Charge
Sample Time: 5 Business Days
Fast Production Time: 10 Business Days After Sample Approval


2″ x 2″ 2D Rubber Keychain – 1 Sided – 4 Colors
Per Piece Price: $2.00 each / 100 Keychains
Mold Price: $90 – One Time Only Charge
Sample Time: 5 Business Days
Production Time: 10 Business Days After Sample Approval
Let's Get Started
If you are thinking about ordering your custom products, just click on the button below, our expert Sales Reps will get back to your withing 24 business hours and guide you through every step of the process.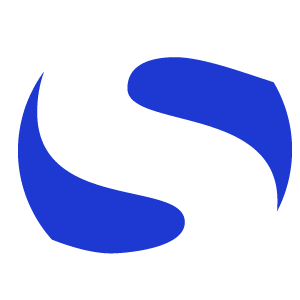 Our Ordering Process – From Start To Finish

Strengthen your Marketing
Custom Keychains are a great marketing giveaway. They are a powerful and affordable way to get your business in the hands of your clients on a daily basis. This creative, practical, and versatile idea is catching on and for any company or business that wants more exposure and stronger branding. Custom Keychains are the way to go.
PVC Keychains are an amazing advertising tool. This versatile and extremely durable medium has become the number one choice for those wanting keychains. Metal is still popular, but PVC doesn't hold the heat, withstands almost all wear and tear, and can live as long as the life of the car key attached to it.
If you are stuck in the rut of ordering promotional pens, notepads and calendars; think about their life span. Pens run out of ink, notepads run out of paper and calendars have a 12 month life span. It goes without saying that a keychain won't do any of those things and is a much more cost effective choice for any business just based on the life span of the item alone.

Why a Keychain?
The very fact that a potential customer would place your promotional keychain on his keys shows an interest in your product. Every time that individual grabs his keys on the way out the door, he will see your keychain and think about your business. In the car hanging from the ignition, on the desk, in a pocket, or fished out of a purse – every time this person looks at their keys, they will immediately think about your company and hopefully recall the great experience they had buying or visiting your place of business.
Not all business owners employ marketing experts. Owners spend an absurd amount of time and resources creating ideas and planning marketing campaigns. Email campaigns get deleted; website posts get read and forgotten, posters hang on a walls and the list can go on and on. Of all the ones we have mentioned, think about which of them actually follows your customers wherever they go? The keychain.

Keychains are Clever & Simple!
One thing every business owner needs is, bottom line, more customers. The end goal is always to generate new business by attracting new customers. What a simple and clever way to do this! Get your brand and business in front of them daily. And, it's not just for the person using your keychain, think of the person who notices it.
You design a great keychain, your current customer uses it and becomes a walking advertisement for your business. They are now indirectly promoting your business for you. How simple is that! There is no better advertisement then having others do it for you.
Designing a Keychain?
The more unique your design, the better the chances of it becoming a conversation starter. Soft PVC Rubberized keychains have the ability to be in any shape, any amount of colors. When you are beginning your design for your rubber key chain, just think about the elements that most reflect your company and the products you sell.
If you need it to look fun and whimsical or sleek and professional, it is all possible.
PVC keychains are far more attractive because they can be created in any 2D or 3D shape and unlike other materials, longevity and wear are not issues. Soft Rubber PVC, is a very durable material that allows intricate artistic designs with a high degree of resolution. All of these options allow you to be extremely creative in designing your keychain to be a one-of-a-kind so that customers will not be able to resist adding it to their keys.
Keychains for Realtors
It seems like more and more, our Realtor friends are getting their house shape key chains, with their company logo.
What best gift for a new homeowner than a key tag for his new set of keys?
If you are wondering about metal keychains, click here

Give your customers and potential clients a keepsake they'll use everyday. Soft Rubber PVC Keychains are a unique and memorable way to remind them of their great experience with your company.
Check Out More of Our PVC Products
Zipper pulls, luggage tags, dog tags are very similar to a key chain.
We can add bottle opener, carabiner attachments as well.