Custom Military Patches
Military Patches have a very important function in our US Military.
The Air Force, Army, Navy, Marines and Coast Guard all wear uniform patches and they serve many purposes for the soldier.
Patches for Your Uniforms
Patches do more than simply signify the soldiers in the field, they also:
Provide sophisticated adornment to the uniforms.
They show rank and position, branch of the military
And are truly an indispensable uniform accessory.
Our Military Unit Patches have been created for all branches of our Armed Forces.
Our experienced team of experts work with each Military Unit until they are completely 100% satisfied with their patch design.
Custom Patches for Your Uniforms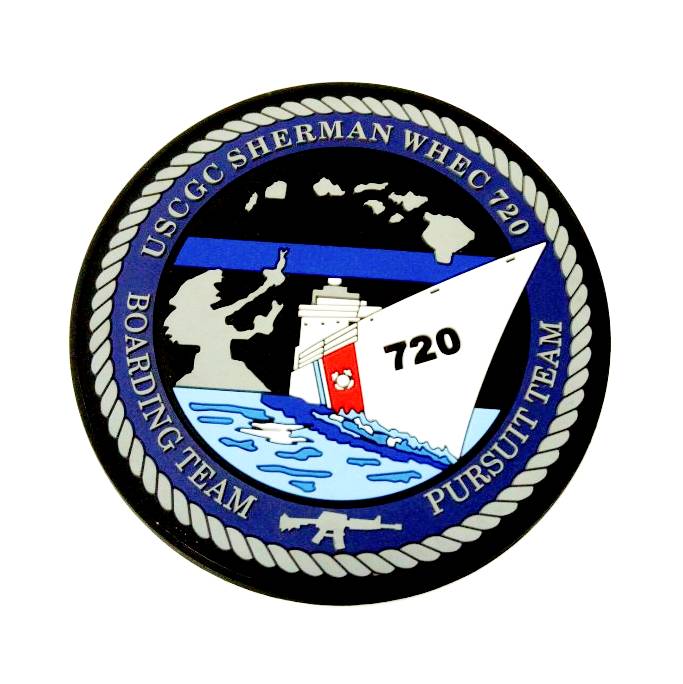 How Do We Make Your Military Patches Unique?
Choose From Any Of These Options
TurnAround Time: 7 Business Days Sample, 3 Weeks Production
Our custom Printed Patches are of the Highest Quality in the MarketShortcode
Customer Reviews
PVC Patches


5 out of 5 stars

" Quality of product is amazing! Online ordering capability is a must have for those of us stationed elsewhere.
"

Jason Hartley - MEDEVAC


Embroidered Patches


5 out of 5 stars

" Becky is a professional person to deal with and very punctual with service and responses. Quality of service provided are above excellent. The product speaks for itself.
"

Embroidered Patches


5 out of 5 stars

" I am not sure if the reason you use the name Linx in your name has anything to do with the speed in which our order was processed. I was extremely pleased with the Sales Rep. ability to process our order and get us such a quality product in such a short time. Very well done.
"
Ordering Custom Made Patches Is Easy With Us By Your Side.
Our exclusive online ordering system makes it easy to be in control of your order process. You call the shots!

Ordering Your Military Patches – From Start To Finish

1 Quote Request. Submit your project's details: your logo, quantity, size needed.
2 Approve. Review & Approve Artwork Proof and Price Quote.
3 Confirm. Billing, Shipping Information & Pre-Production Sample.
4 Order. Final order submitted for production.
DID YOU KNOW this about our Armed Forces Uniforms?
We all know the design of the U.S. flag are the colors of red, white, and blue. Any other colors violate the U.S. Code. It's in Chapter 1, Title 4, of the United States Code.
The Joint commanders make the decision as to whether or not the wear of a full-color flag and this is done for morale purposes. It is believed to be more important than having all aspects of the uniform camouflaged.
Uniform vs Morale Patches.
We produce hundreds of moral patches for our Military! Please check out our Morale Patches link and get an idea of what other items are worn by our men in uniform.
Thank You Military Marine Patch

4″ Round Embroidered Patch /100% Coverage(all embroidered threads)
Merrow Border / Plain Backing
"One flag, one land, one heart, one hand, One Nation evermore!" Oliver Wendell Holmes
ON THIS FOURTH OF JULY THANK YOU TO OUR MARINES

Custom Patch Gallery
Hook and Loop – Velcro Patches are easy to place in your tactical gear.
Embroidered, Woven and PVC Patches can be made to match your multicam colors.
Designing your own military patch is easy. Your patch design is as unique as your company. And we don't sell your customers patches to anyone but their owners.
Our custom embroidered patches are of the best quality. Our thread colors can match almost any color, including multicam.
The most popular size for military patches is 3″x2″, same as your standard flag patches.
We can also make printed patches, they are great for those designs that will not look good with any other method.
Frequently Asked Questions
WHAT SIZE & OR SHAPE SHOULD MY PATCH BE?
There are many common shapes and sizes for military unit patches such as circles, rectangular tabs and/or shield shape but definitely not limited to these alone. We are happy to show you in art different options.
HOW MUCH COVERAGE DOES YOUR PATCH EMBROIDERY DESIGN HAVE
These illustrations can serve as a guide to the percentage of embroidery coverage your custom patch could include.
Consider the embroidery patch samples illustrated with the understanding that the dark or shaded areas are embroidered and the white area represents the un embroidered underlying twill.
MOST CUSTOM MILITARY EMBROIDERED PATCHES RUN BETWEEN 75% AND 100% OF COVERAGE
Your sales rep will be able to tell you how much coverage we can do from the design you give us.
Once you have determined the SIZE and COVERAGE of your ;embroidered patch, you can determine the costs your patches will be, using the Patch Pricing Table.
Custom military patches mean so much. Whether good or bad memories the men and women who are on active duty have these patches to serve as an inspiration that united we stand.
Every branch has its own unique patch to take pride in. Therefore, whether you are in the Navy or with the Army Aviation Patches , there is always a patch that corresponds to your branch of the armed forces.
Our experienced team will help you create a great looking patch.
We offer a large thread chart to accommodate all your color schemes. . Whether you're looking for a vintage subdued look ;or something with tasteful additions of color we've got you covered.
Just send us your military unit logo and we will work with you until you are satisfied with the look of you patch design.
Show your military pride by creating your squadrons military insignia.
THANK YOU MILITARY: AIR FORCE PATCHES
In Spirit of Fourth of July, thank you to our Air Force branch for your service.
"Let every nation know, whether it wishes us well or ill, we shall pay any price, bear any burden, meet any hardship, support any friend, oppose any foe, to assure the survival and success of liberty." – John Fitzgerald Kennedy
AIR FORCE AIR EXPEDITION WING: 4.5″ X 3.5″ 100% Embroidery Coverage Laser Cut Border w/ 2 Sided Velcro Backing
OFFICE OF THE SECRETARY USA/AIR RESERVE FORCES: 3.75″ Round 100% Embroidery Coverage, Merrow Border w/ 2 Sided Velcro Backing
AIR FORCE STRATEGIC PLANNING: 3.5″ Round 100% Embroidery Coverage, Merrow Border w/ 2 Sided Velcro Backing