Custom Woven Patches
Our Custom Woven Patches allow high level of detail and clarity. They are ideal for designs with fine lettering and multiple string colors, achieving almost photographic resolution. Promote your brand's logo with the best quality patches made with avant-guard Industrial Technology.
✍Create One of a kind Woven Patches with Us!
Creating your own personalized woven patch is now easier than ever before. With Sienna Pacific by your side you have plenty of design options.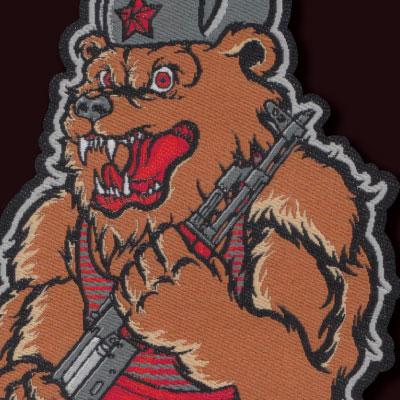 ▷ Almost Photo Quality
Because they are made with thinner threads and with continuous stitching process we can achieve a highly detailed outcome.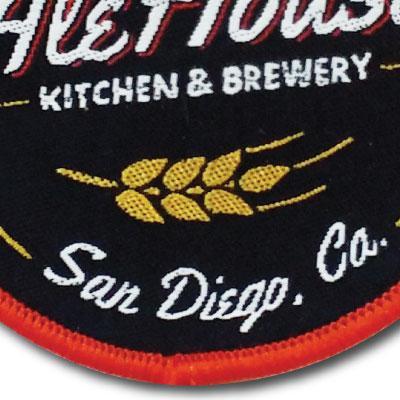 ▷ Intricate and small fine fonts
Use any font-style, script, handwriting, curly, curvy, text smaller than 11pt. Add your slogan, and even contact information.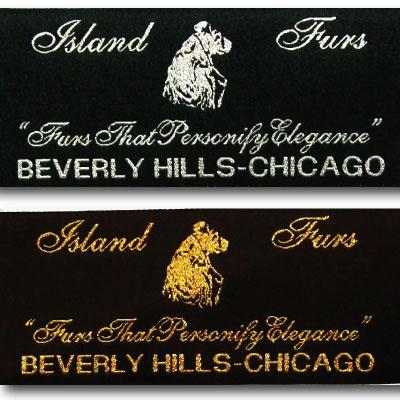 ▷ Special threads
You can choose to use metallic threads to make your patch stand out (almost like bullion patches). Glow in the dark and reflective threads are also available.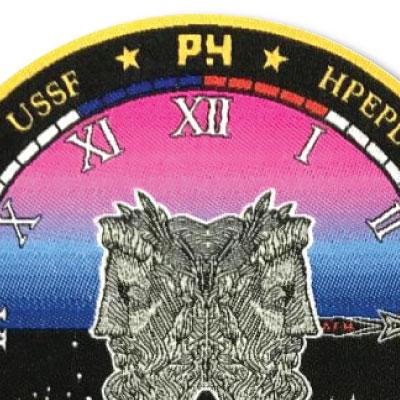 ▷ Gradients
We can weave fake gradients with several shades of string. In the sample above you can see how a dark pink background merge softly into dark blue.
Easy 4-Step Ordering Process
1 Free Quote Request. Submit your patch design, quantity, and size needed.
2 Approve. Review & Approve Artwork Proof and Price Quote.
3 Confirm. Billing, Shipping Information & Pre-Production Sample.
4 Order. Final order submitted for production. Timely turnaround.
🥇 Outstanding Custom Woven Patches Sample Gallery 🥇
Take a look at some of the woven patches we have made. They are very useful to promote brands and identify uniforms.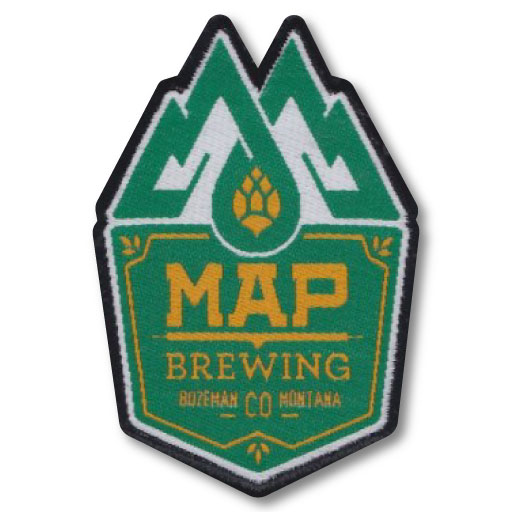 Embroidered vs Woven Patches
While embroidery have been the norm in custom patches for years, the truth is that sometimes they can be a little sloppy, especially when we talk about small text and details: No one likes those jump stitches! One of the cool advantages of weaving your patch instead of stitching it is that there is no threads sticking out of the design, as the entire design is woven together, like a piece of fabric.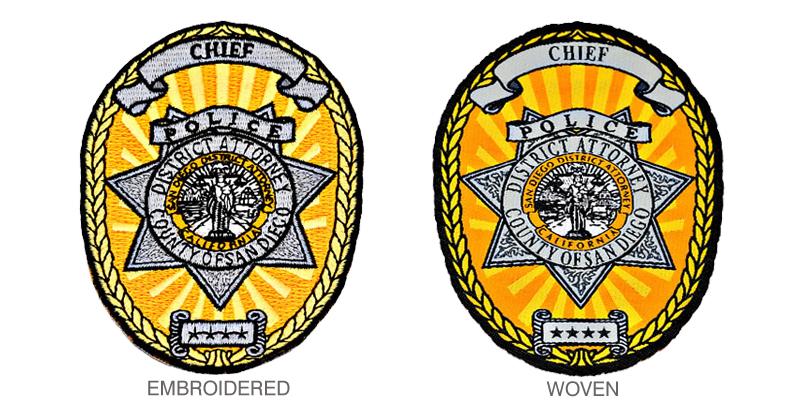 ✔ Better readability
The quality of detail provided in woven version of this badge is obvious.
Take note of the text on the inner circle. Woven threads achieve better readability. On the other hand, this is also proof that woven colors can be as vibrant as the embroidered ones. Badges like this look so good with laser cut edge!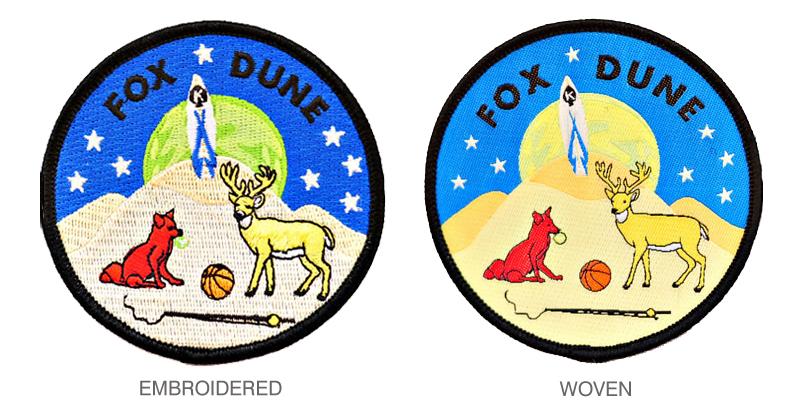 ✔ Higher image resolution
In this comparison the vibrancy of the thread colors is evident on the embroidered patch, however the image resolution is higher on the woven. The merrow edge compliment the look.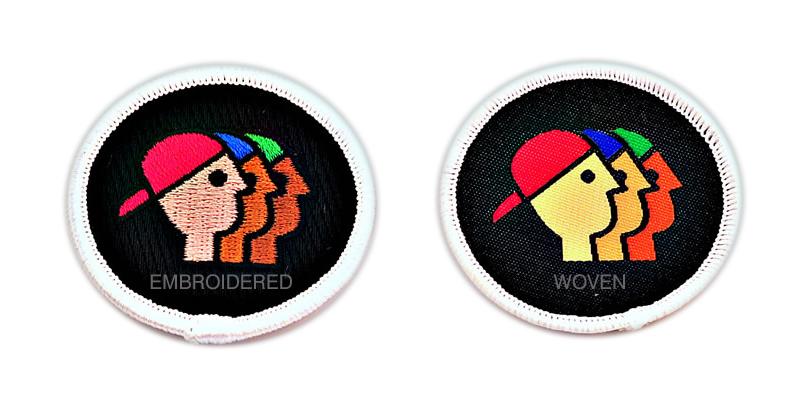 ✔ Same Color vibrancy
Color vibrancy is equal in both embroidered patches and woven patches; however fine detail is more prominent on the woven patch. The contrasting merrow edge will make it standout
Advantages of working with us
Trusted by Great Brands


Woven Patch


5 out of 5 stars

6/20/2022

"The process was simple. The customer service was great. Design changes were easy. Our patches turned out AWESOME! Will be returning for more soon!"

Woven Patch - Merrow Border


5 out of 5 stars

3/5/2016

""The city seal patch that I ordered turned out of great quality. Best price I could find on the internet. Victoria kept me in the loop, answered my questions, and delivery was sooner than anticipated.""

Woven Patches


5 out of 5 stars

8/1/2015

"The service was amazing and the results absolutely spectacular – the insignia we had made came out crisp and the colors exactly as requested (We matched them to the PMS Color chart). I will certainly work with them again."
Start designing your patches from a simple template!
You will love the look of our custom woven patches. Just send us your design and size and you will have your patches ready in no time!
Other type of Custom Patches we make
Let's Get Started
If you are thinking about ordering your custom products, just click on the button below, our expert Sales Reps will get back to you within 24 business hours and guide you through every step of the process.


FAQ