Custom Logo Products Made Easy
We Make Ordering Custom Products With Your Logo An Easy Task, So You Can Relax Knowing You've Got The Job Done!
Our Custom Products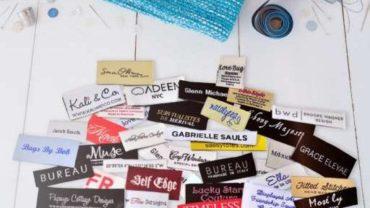 Take a look at the full list of Promotional Products we supply
What Can Promotional Products Do For You?
Not Sure Which Product is Best for Your Project?
Choosing the product that will work best for your application can be a little overwhelming. That's why we have put together a few guides to help you make the right choice.
We've written a little blog for you to help you see the differences between PVC patches and embroidered patches.
Find out how speed, cost and design feasibility impact our recommendation of the best label for you.
Trusted by Great Brands


Customer Reviews



PVC Flag Patch


5 out of 5 stars

05-03-2016

""I was grateful for prompt service. Never had to contact your company for a status of the order. I have spoken to some associates of mine who used other companies, they didn't have anything good to say about the company they used.""

Die Struck Lapel Pins


5 out of 5 stars

30-08-2019

""My experience with Linx was excellent because my Sales Person was a true professional and his customer service was off the chart, to say the least.""

Woven Labels


5 out of 5 stars

01-03-2022

""I have been getting my clothing labels from Linx Corp for over 5 years now. The labels are always what I need and are of superior quality. The sales representatives are always very helpful and knowledgeable of their products.""



Advantages of working with us
At Sienna Pacific we are reliable US based custom promotional products suppliers. Partner with us for High Quality personalized items at wholesale prices.
How Does It Work?
We will guide you thru the whole process, from the moment you contact us, all the way until you receive your products.
1. Quote Request
Request your FREE Price Quote: – Online: Fill out our FREE Quote Request Form – Email: [email protected] – Call: 1-888-720-2115
2. Price Quote is Ready
We'll send you and email with your pricing, for your approval. Once you approve your price quote and submit payment info…
3. Art Quote is Ready
We'll send you and email with your Art Proof attached, for your approval.
art-proof. Once you approve your Art Proof.
4. Factory Art is Ready
We'll send you and email with your Factory Art attached, for your approval. Once you approve your Factory Art…
5. Your Sample is Ready
We'll send you and email with your Pre-Production Sample attached, for your approval. Once you approve your Pre-Production Sample…
6. Order in Production
We'll manufacture your product. It will take between 15 to 20 business days for us to receive it in the office.
7. We'll Ship To You
We will ship your order to you, usually Fedex Ground. If you need it faster, we can expedite it as well.
---
You Have Come to the Right Place
If you are searching for the best quality custom products for your business, you have come to the right place.
We are here to help you create that custom product that is more than just a label, patch or medal. We consider our products a powerful tool in helping you take your brand to the next level. We are experts in what we do, and we want to help you design and increase your position in your marketplace with our quality custom offerings.
Sienna Pacific manufactures and imports the finest quality custom lapel pins, clothing labels, embroidered patches, coin insignia and emblems.
Our clients range from the private fashion industry to the military; encompassing all types of business' including police departments, uniform suppliers, private clubs, sports teams, government agencies and small business owners.
We welcome the opportunity to work with you. From inception to completion, we assure you the highest standards in our customer service, in the quality of our products and in the efficiency of our time management.
Let's Get Started
If you are thinking about ordering your Custom PVC Products, just fill out our simple quote request form, our expert Sales Reps will get back to you within 24 business hours and guide you through every step of the process.