Custom Shirt Tags & Labels
Having the right custom shirt tags will create an amazing first impression!
It's time to start thinking about the added value that Custom Branding can create for you. This is what we do; this is our expertise and our business. Let our team of experts work with you to create labels for your line of t-shirts that will surely put you at the top.
MAKE SURE YOUR CUSTOMERS CAN FIND YOU WITH LOGO SHIRT LABELS, SLEEVE OR HEM TAGS.
"Excellent customer service. Always got in touch with my rep. No complicated phone tree. Extremely fast response, unbelievable. quick art set-up, and proofing. Great price for small runs. Don't change a thing in customer service."

Loren Gillum, Stuart Church
"The ordering process was very easy and I received my ordered of shirt tags much faster than expected. I also appreciated that your sales team was available to answer my questions and give advice on which products to choose."

Peter Luxen, BOUND BY LLC
Customer Stories – Our Hem Tags and Shirt Labels Speak for Themselves!
ORDERING CUSTOM WOVEN LABELS IS EASY WITH US BY YOUR SIDE
Our exclusive online ordering system makes it easy to be in control of your order process. You call the shots!
Our Ordering Process – From Start To Finish

1 Quote Request. Submit your project's details. Make sure to include your logo, quantity, size needed.
2 Approve. Review & Approve Artwork Proof and Price Quote.
3 Confirm. Billing, Shipping Information & Pre-Production Sample.
4 Order. Final order submitted for production.
Hem Tags Gallery
Hem tags are basically tags that are sewn on the hems of shirts, sweatshirts, and other items. They can be placed on the bottom hem, side hem, sleeves. They are also called "tabbies" or "flags", they are center folded to create a small tab, and you will sew the open end into the hem.
We love our t-shirt labels and hem tags so much, we needed to showcase them all appropriately…
Do I Really Need Custom Woven Labels?
The fact that you are on this page reading about branding your line of T-Shirts with custom labels tells us you are already aware of the ever-increasing need to brand your company and market your brand.
The popular trend for custom hem tags and labels worn on the sleeve, collar and bottom of the shirt enables designers to be more creative with their work by not having to somehow incorporate their name into every design.
As with any business today, competition is tough and everyone is looking for different ways that they can stay up on the competition.
It's tough for t-shirt companies to stay ahead of the competition. It's important to find ways to advertise and market your brand and we believe that adding Custom Labels is the ideal way to achieve this with a minimal investment.
Attaching custom t-shirt labels or clothing tags with your name or logo to your products is a solid solution that has a variety of positive effects. To start with, they add professionalism to your designs and what it is maybe more important, they put your name in front of your customers which in the long term will increase your brand awareness.
What do I Need on my Labels?
Your t-shirt labels can include everything from your name, brand, address or website. But they can also be as simple as symbol, logo or one word that represents your company.
Think of the NIKE brand. They don't need anything but the 'swoosh' and you know it's NIKE. The same can be true for any up and coming brand. Think simple, think powerful, and be as creative as you want, what you put on your labels is up to you.
What Type of Label do I need?
There are several categories or styles of t-shirts out there. Take into consideration the image your company portrays, the style of t-shirts, and the message you are trying to send.
Are your t-shirts designed for naturalists?
If so, you might consider a printed labels on cotton. Are you designing for children or musicians, hot rod race enthusiasts or surfers? Each one would have it's own identity and it's very important to match the design of your custom clothing labels to the style of your product and the target audience you want to reach. This is the first step in building an identity for your brand with your custom printed tags.
There are many different ways to be creative, and even the location you choose to put your label can be unique. The trend towards hem labels and visible labels is evident just by looking around at the brands in our marketplace now.
Custom T-shirt labels are an effective way to promote your line of T-Shirts and products and definitely worth the small investment. Success lies in the small details and sometimes it's the small details that can make your item soar!
Keep in mind, the location you want to place your label will probably define the style of labels you'll need to create. For example, if you're planning to sew them in a visible place such as the front or in the sleeves and you want something very distinct and may lean towards soft PVC or Woven Damask Labels.
Check out the different types of folds in our Clothing Label Design Guide.
Let's Get Started
If you are thinking about ordering your custom products, just click on the button below, our expert Sales Reps will get back to you within 24 business hours and guide you through every step of the process.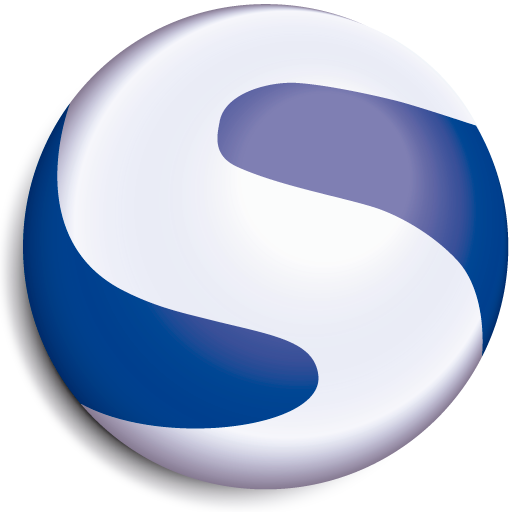 Should I Custom Label my t-shirts?
The easy answer to this question is absolutely
For many reasons it is a great idea to customize your t-shirts with your own branding and label design.
First off, having a t-shirt business is a really competitive business to be in. With competition that tough it is really important to find a way to stand out among all the other t-shirt designers out there.
If you walk in to almost every retailer that sells specialty t-shirts you will find that they all have a custom label and/or a hem tag on their shirts.
This is one of those things a good retailer will look for before they purchase a new line for their store.
Keep this little fact in mind if you are wanting to sell your t-shirts to specialty retailers or even a local surf shop or boutique.
The in'Thing: Hem Tags
Secondly, If you don't know about hem tags then I would encourage you to check them out.
They are the 'IN' thing to add to t-shirts and they definitely take the look of your t-shirt to the next level of trends and fashion. Hem tags are that tiny tag you see on the sleeve or bottom of higher quality t-shirts.
Most well-known t-shirt company has both a custom tag and a hem tag on each t-shirt.
Typically the woven label covers most of the information, with the hem tag showing just your logo. The best part of that is the fact people looking at the t-shirt on someone else will see your logo.
I believe any 'up and coming' new line of products, t-shirts not excluded, should really bring home their concept with custom branding and custom labeling. The cost is nominal when it comes to all of the added benefits custom branding provides.
Adding your tag to your blank shirts can be as simple as removing the manufacturer label, and sewing yours in the same place.
Keep the questions coming! You can email me at: asksienna@siennapacific.com