Custom Police Badge Patches
Custom Police Patches for your Daily Uniform and Tactical gear.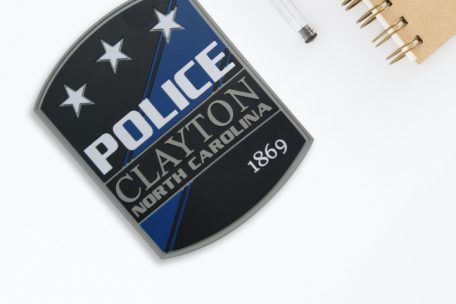 ✍Creating Your Custom Police Badges with Hook and Loop Backing
We can create a custom design for your patch. With your instructions, your Agency's branding and our designers, the result will be an amazing badge that your officers will be proud to wear.
Whether you choose rubber, woven, embroidered or printed patches we can help you create a professional and stylish patch that reflects the values and mission of the law enforcement Agency.
Additionally, we can add hook and loop or Hook and Loop backing.
🥇 Get Inspired with our Law Enforcement Patch Sample Gallery 🥇
We are proud to have made so many badges for different police corps in many counties across the United States. Take a look at some of them!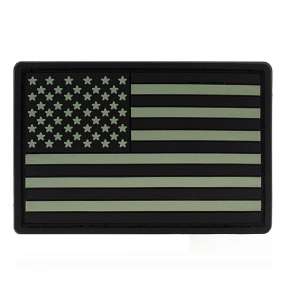 Choose the right Patch Style for Your Police Dep. Uniforms
Law enforcement Agencies have used Custom Embroidered Badges and woven Patches in their uniforms for years. However, nowadays the use of PVC patches has spread enormously among the police and military units.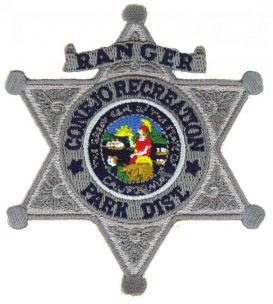 ---
Elegant & Classic.
Shiny Polyester Threads.
Beautiful Details.
Choose from our thread color charts.
Sample Ready in 5 Business Days.
Production Time 15 Business Days.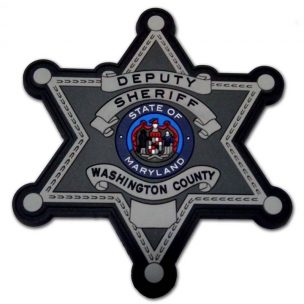 ---
Dimension: 2D & 3D Layers.
High Amount of Details.
No jump threads, no unraveling.
Wear them with our American Flag Stock Patches
Our Soft Rubber patches are very durable.
Sample Ready in 5 Business Days.
Production Time 15 Business Days.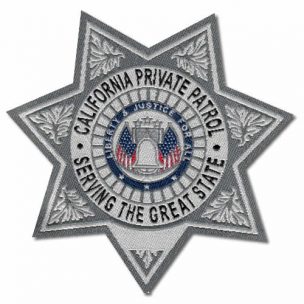 ---
Smooth, Compact
Highest Amount of Details.
No jump threads, no unraveling.
Iron on can be added.
Sample Ready in 3 Business Days.
Production Time 10 Business Days.
Ordering Custom Police Badges Is Easy With Us By Your Side
Our exclusive online order process system makes it easy to order your Police Hook and Loop Patches. You call the shots!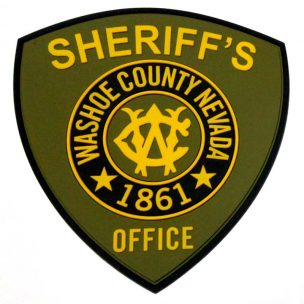 Sheriff Patches
Sheriff patches are a great way to show off your law enforcement pride and unity. They can be designed to match your department's branding and colors, making it a unique and eye-catching addition to your uniform. Custom patches are also useful to show support for specific initiatives or causes. For example, a patch could be designed to show support for gun safety or domestic violence awareness.
From Your Design Idea to Final Product
Advantages of working with us
Trusted by Great Brands


Customer Reviews
Police Patch


5 out of 5 stars

07/06/2022

"Becky was very helpful at every step of the process, resulting in a product I am extremely happy with."

Police Patch - Merrow Border


5 out of 5 stars

06/22/2022

"Final design was exactly as pictured. Development team easy to work with project tweaks to ensure a great final product. Will use PVC Emblems for any future custom design patches needed. Thank you all!"

Police Badge


5 out of 5 stars

03/27/2022

"The process was well thought through and I was involved at every step. The final product was better than I even expected. Love the way that everything turned out."
FAQ's
How long will it take to get my custom uniform patches made?
From pricing thru design, sampling, production and shipping, the total time can be anywhere from 4-6 weeks. Times can vary and it will depend on the quality of the communication and speed of approvals. Your Sales Rep will make sure you understand and approve at each step of the process.
Do you make printed patches?
We do! Although printed patches are not recommended for a tactical unit patches.
What is the minimum quantity I need to order?

The minimum order quantity is 100 pieces.
Where are you located?
We are located in Carlsbad, California.

Do you deliver nationwide?
Yes, we offer nationwide delivery.
Where are the badge patches manufactured?
Our badge patches are manufactured overseas.
What materials can the badge patches be made of?
Our badge patches can be made of embroidered, woven, or soft rubber PVC materials.
How do I place an order?
You can place an order by contacting us directly via phone or email. Our contact information can be found on our website.
Do you offer rush orders?

Yes, we offer rush orders for an additional fee. Please contact us for more information.
What is your return policy?
We stand behind the quality of our products. If there is a defect in the materials or workmanship, we will replace the product or issue a refund. Please contact us within 30 days of receiving your order to initiate a return.
Can I see a sample of the badge patch before placing an order?
Yes, we can provide a sample of your custom design for your approval before production begins. Please contact us for more information.
Let's Get Started
If you are thinking about ordering your custom products, just click on the button below, our expert Sales Reps will get back to you within 24 business hours and guide you through every step of the process.

Related Products
Related Post