Custom Metal Labels and Tags
These Custom Metal Labels / Tags will make your brand shine, literally! Our personalized metallic Tags allow you to display your logo, name or just your initials beautifully.
Metal Tags for Labeling Options
At Sienna Pacific, as a Custom Metal Labels US based manufacturer and supplier, we give you a wide variety of options to produce one of a kind die cast, embossed or debossed high quality tags with a number of finishes, platings and backings alternatives.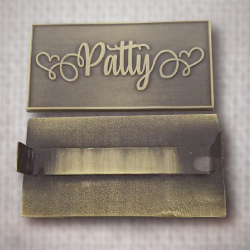 100 Tags @ $340+
Bendable Legs
These 2″ x 1″ rectangular metal labels for handbags were made out of a Zinc Alloy Material with a 2D design and no color. The antique bronze finish give it this dark vintage look to the background helping outstand the name. Additionally, the bendable Legs on back make them easy to attach to the handmade purses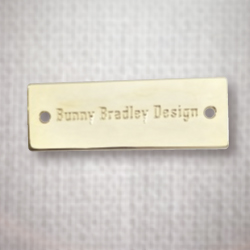 100 Tags @ $235+
Holes or Slots
Another way to attach your metal tags easily is by requesting them with holes or slots in order to simply sew them on to your crafted products. The sample above is a 0.5″ x 1.5″ rectangular die struck identification tag with gold plating.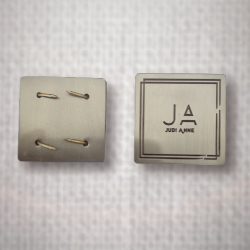 100 Tags @ $310+
Metal Labels with Prongs
Prongs are sort of bendable legs but thiner and shorter. These metal clothing labels are great for displaying your brand logo or emblem in an elegant way. The ones you see above use 4 Prongs for a better attachment, they are square (1.25″ X 1.25″), 2D Die Struck with an Antique Silver Plating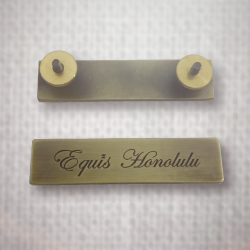 100 Tags @ $515+
Screw On Backing
Using 2 Screws is another smart option for fixing your metal nameplates to your bags or handmade items. This is what Equis Honolulu requested: die struck metal labels with an antique brass plating and 3 mm of thickness. Each label comes with 2 screws and 2 nuts.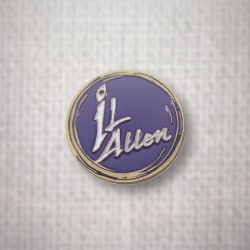 100 Tags @ $265+
Color Filled
Besides the attaching options available you have platings, finishes and colors. Yes, you can add colors to your metal tags like the product above. Il Allen chose antique gold plating, 2 colors and bendable legs in the back side. These are 1" round custom metal labels made out of zinc alloy material.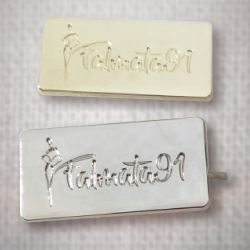 100 Tags @ $310+
Engraved Tags
Custom metal clothing labels can be manufactured with a variety of platings with your logo or name engraved on them. In this case the customer requested 50 of them with gold plating and the other 50 with a silver plating. As you see split your order with some variations is a common and clever practice.
Advantages of Working with Us
Customer Reviews
Metal Labels


5 out of 5 stars

06/04/2019

"Excellent customer service!"

Metal Key Chains


5 out of 5 stars

01/28/2020

"Linx did an amazing job creating our custom keychains, Dan was great to work with and we couldn't be happier with the product, price, or service we have recieved."

Citation Bar


5 out of 5 stars

09/21/2017

"The Sales Rep that I worked with is outstanding. He knew exactly what I wanted and was able to create an identical product to what my idea was. This company is very professional and timely from start to receipt of shipment."
Related Products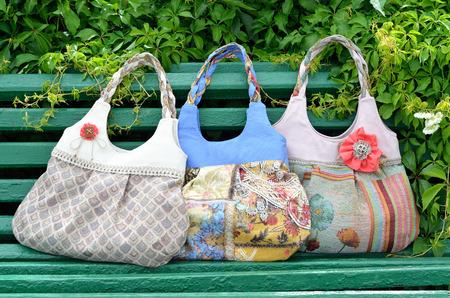 Learn more about Custom Purse Labels & Tags. What are the design options available and materials? We offer not only custom metallic labels but also, woven and pvc.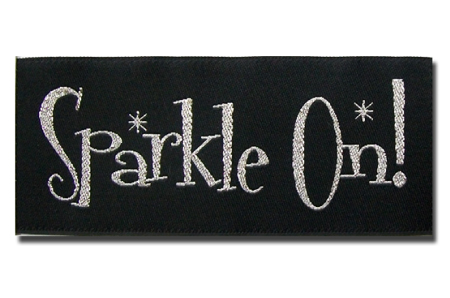 We can also make your woven labels with metallic threads in order to give them a shiny look. Discover here the colors available, prices, and more.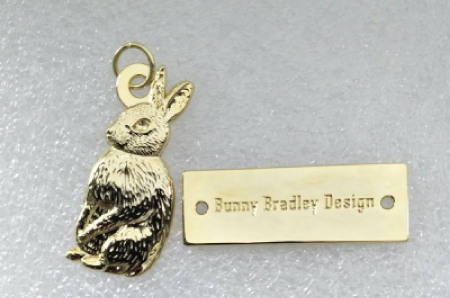 Some customers like to combine their metal tags with charms to display them together in their products. This was the case of the brand Bunny Bradley Design who ordered a little gold rabbit along with their metal id tags. Find more about our custom charms here.
Let's Get Started
If you are thinking about ordering your Custom Clothing Labels, just fill out our simple quote request form, our expert Sales Reps will get back to you within 24 business hours and guide you through every step of the process.


Related Posts