Looking for outstanding patches that really glow at night? Not only the PVC ones can do the trick, our fabric patches can also glow in the dark beautifully, thanks to our special embroidery threads.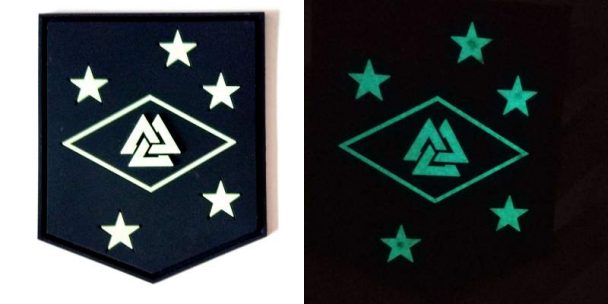 When seen in daylight, these threads seem to be simple raw white color. However, if the Glow in the Dark patch is properly charged (by exposing it to a source of light), you will see the threads shine with a green bright. Surely you will grab your target audience attention with our awesome Custom Glowing Patches, specially in dark places.
Personalized Glow-In-The-Dark Patches
Currently, almost any kind of our personalized patches can be ordered with the GID feature. This means that no matter if you are thinking in embroidered or PVC patches, you can make them glow in the darkness. Let our professional graphic designers give you a hand in order to transform your idea into a High Quality patch.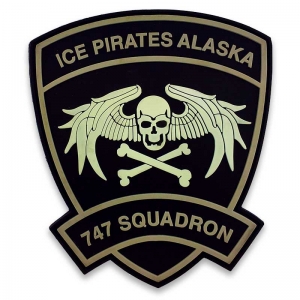 Our talented team will make as much changes to your artwork as you consider necessary. Take advantage of our unlimited revisions policy to achieve exactly what you are looking for. Ordering is very easy, you just have to request a free quote by sending us your art-design or samples (images, drawings, sketches) to convey what you are after.
We offer any size, color, shape and backing. Sienna Pacific is a company property of Linx Corporation which is located in Carlsbad California. We are a US based manufacturer and supplier with more than 15 years in the field of promotional products.
How does it work?
Glow in the Dark Patches are patches made with special materials that absorb the light, and when the lights are out, they glow until that charge runs out.
Traditionally this highlighting effect is obtained due to a principle called persistent luminescence, better known as phosphorescence. Phosphorescent paint is a non hazardous, non-toxic, type of paint made out of phosphors (do not confuse it with the high dangerous radio which glows in a similar way). The phosphorescent paint is actually used for a large number of purposes. As a decorative and appealing painting it is typically found on toys, as body paint, as coated for "stars" applied to walls and ceilings. It has also been used with useful purposes as to mark escape paths in aircraft or as emergency signs.
There is a certain fascination with Glow in the Dark Patches (G.I.D) in almost everything. From paint to party supplies, from bubbles to cats!
Believe it or not, there is even a song about the 'GID' phenomenon.
 GID patches for tactical uniforms?
We say absolutely!
The GID + PVC combo does present a challenge. Mainly, we need you to keep in mind that the ability to store light is directly proportional with the area exposed.
Or in layman's terms: Your GID design must be large enough or it will not glow! (or not as bright as you would like)
The good news is that after you are past that small, yet important detail, You are good to go!
GID Ranger Eye Patches
These patches are made out of soft rubber PVC, they are strong and flexible. Plus, they can be made with a special glow in the dark color to highlight a logo or some kind of symbol that identify your police or military unit. Hook and Loop backing is a common option for ranger eye patches.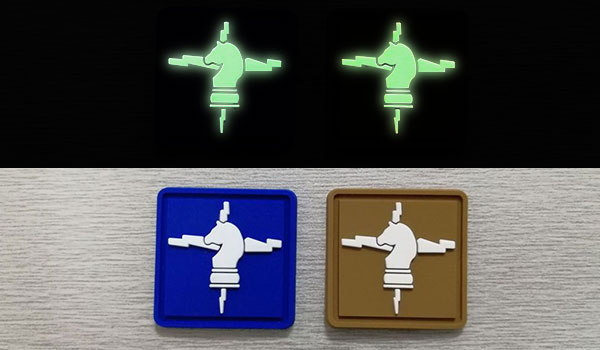 Let's Get Started
If you are thinking about ordering your custom made patches, just click on the button below, our expert Sales Reps will get back to you within 24 business hours and guide you through every step of the process.