Custom Lapel Pins Gallery
Company Logo Pins
There are certain things that can go a long way in increasing your brand recall for a small amount of money and one of these tools are company pins.
Custom Motorcycle Pins
Let's create biker pins for your biker club members to display with pride and class, or promote your motorcycle event with a great pin.
Employee Recognition Pins
You appreciate the work your employees do, now let them know with a recognition pin to commemorate their dedication and hard work.
Political Pins
Political campaigns are full of a great level of energy, and political pins are a great way for your supporters to show their position to the world.
Sports Pins
A lapel pin with your team's logo is an amazing way for a child to show their team's pride and maybe even start their own pin collecting hobbie.
Religious Pins
Everyone at your church will love to show your support with a religious pin nicely placed in your jacket. Reward church volunteers and supporters (they work for fundraising too).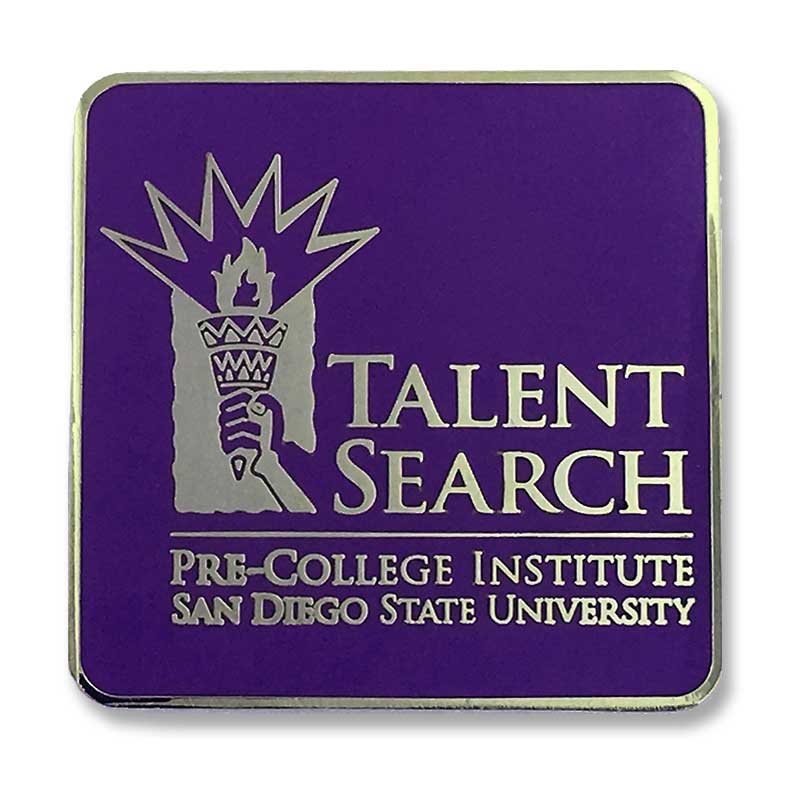 University Pins
Reading About Custom Pins from Our Blog
When the king of all coffee shops asks you to make a lapel pin in the shape of a coffee bean, you might as well do a good job! We rocked it. Cheers on #nationalgourmetcoffeeday @siennapacific
We recently made these beautiful lapel pins for 3XX Foundation, an organization that raises funds for Veterans. From their website: "A UNIQUE ORGANIZATION FOUNDED BY MARINE GRUNTS, FOR MARINE GRUNTS. 03XX Foundation provides assistance to veterans and transitioning service members from the United States Armed Forces who have served honorably as a Marine Corps Infantryman […]
We created this lapel pin for a customer wanting a tie pin for their religious organization. The request was as simple as a classy pin that will do honor to our representative. So we started out this way: And ended uo with one of the most beautiful pins we have made to date: A beautiful […]
Hard enamel pins are great for a school recognition award program because they are: Versatile: We can match your school's colors as close as we can with PMS color matching, resulting in vibrant colors. High quality: Hard Enamel pins are "solid" they feel and look amazing. Jewelry-like quality: Handcrafted with high precision and extreme care, […]
Fridays are fun. Especially when there is so much fabric to buy over the weekend!
A brand of apparel with a specific target audience: Those who create tattoo art and those who appreciate tattoo art. InkAddict is a brand of apparel that targets tattoo artists and tattoo lovers and enthusiasts. When they began with their line of clothing and accessories, it was pretty straight forward. But the popularity […]