Why Custom Iron On Patches?
Use custom iron on patches in your hats, jackets, tactical gear, shirts, anywhere…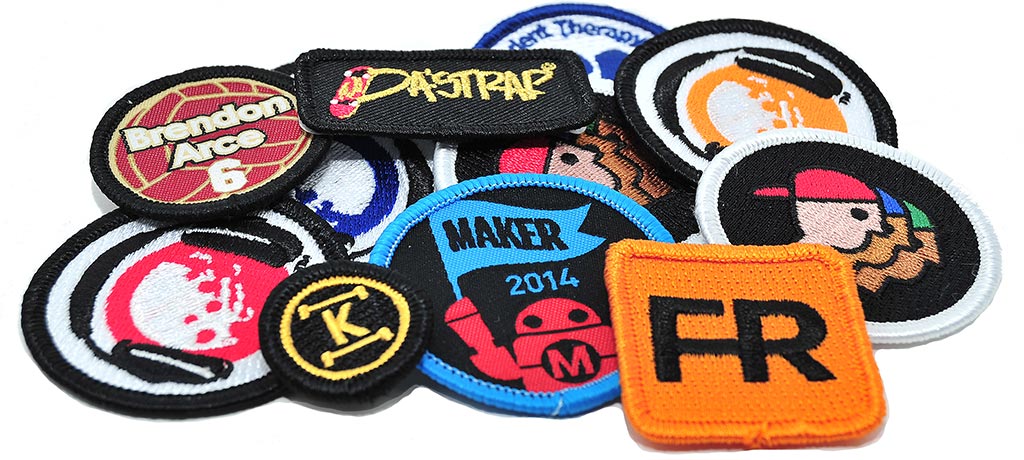 Where Can You Iron on Your Patches?
Place them anywhere you want: on the front of the cap, the sides, wherever you find room!
IN YOUR JACKETS
Place them on you jacket's lapel, the front pocket, shoulder, back, there is so much room on a jacket.
IN YOUR SHIRTS
Iron your name or company logo on or above your shirt's pocket, on the sleeve… anywhere
Why Custom Iron-On Patches?
When choosing the appropriate custom patch style, sometimes you hear: iron on embroidered patches but, what are they exactly?
Basically, in order to attach a custom made embroidered patch, to your clothes, you have few options:
Sew it: You will need to leave the necessary "room" in the patch design, in order to have the right space for the seem.
Iron it: There is no need of any extra space on the design, just iron it to the clothes.
Iron it – Then Sew it: If you want to be absolutely sure, and/or the clothes you are attaching them to are going to be heavily used, it could be a good idea to combine both processes, to give more stability.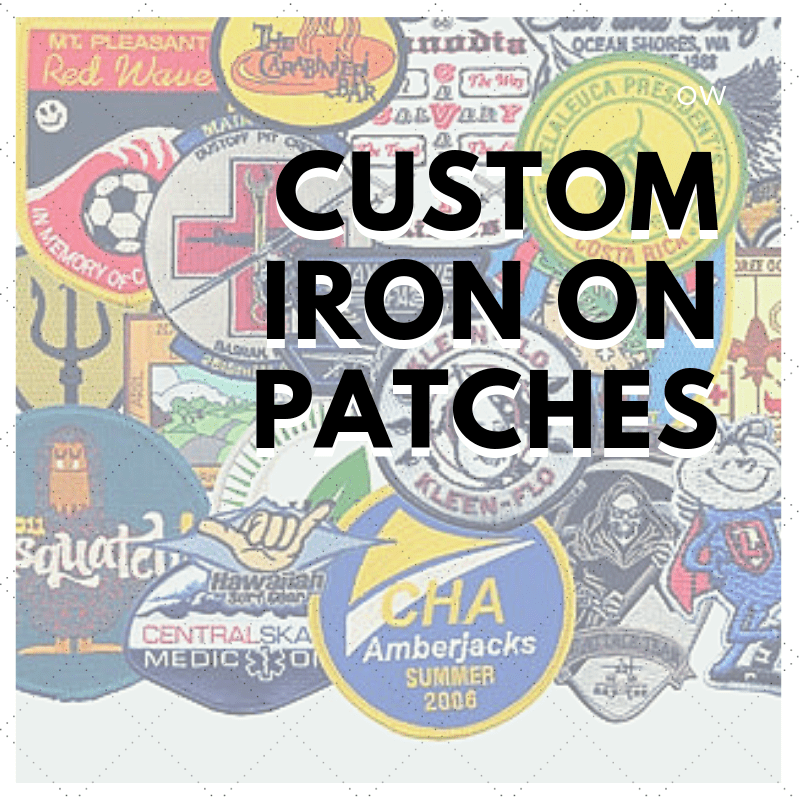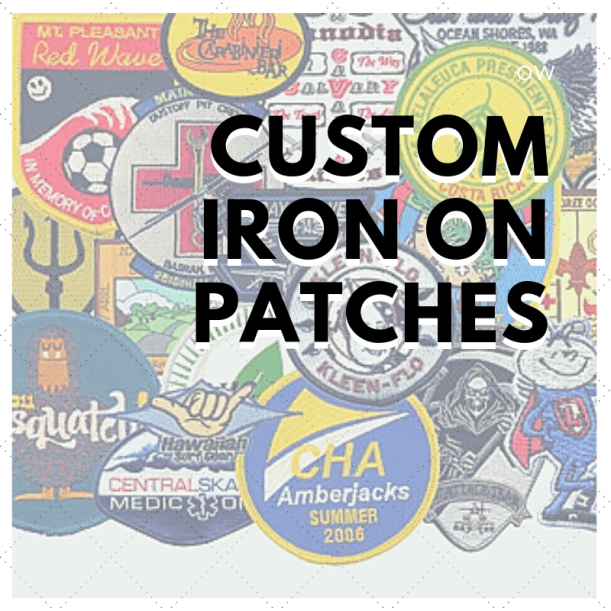 I want my patch to be iron-on. What are my options?
Your Custom Patches can be made in any size, shape, material, colors… hundreds of combinations that will help you in creating the right custom made patch for your club or organization.
Iron-on material can be added to any types of patches Woven, Embroidered Patches and Custom Printed Patches, just let your Sales Rep know and they will add it to your quote.
If you are designing your custom patch, think about patch options that include you choosing between a laser cut or merrow border, and your choice of threads, even metallic and neon threads!
Applying an iron-on back to your custom made embroidered patch (any embroidery percentage) will add only 10 cents per patch to the standard embroidered patch pricing.
Why Should I Order My Custom Made Iron-On Patches from Sienna Pacific?
Choosing the right company when manufacturing your custom embroidered patches and woven patches will determine the quality of patch you will get.
Sienna Pacific counts with friendly customer service, experience designers and patch makers that will be available to you from the day you request your quote until the day you receive them, to ensure you are getting the best quality and 100% satisfaction.
For your special event, or for sports teams (thinking about soccer patches?) …
Just send us your club or organization idea or logo and we will work with you until you are satisfied with the looks of your custom designed patch.
---
Our Ordering Process – From Start To Finish

Let's Get Started
If you are thinking about ordering your custom patches, just click on the button below, our expert Sales Reps will get back to you within 24 business hours and guide you through every step of the process.
or read more about our custom patches.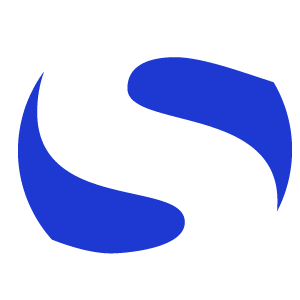 The company made every accommodation to get my patch to me in a timely manner. The quality of the patch was excellent, exceeded my expectations. – Keith Owens – AE.com
The patch came out phenomenal! The detail is quite surprising. I'm a super picky customer but these guys nailed it! Definitely will be grabbing more. – Bagoonie
Being a first time customer and new to ordering this type of custom product I was extremely happy with the final product. I also greatly appreciated being walked through the entire process. – chris – Iron Sights
Product Information
Can You Sew Iron-On Patches?
You sure can! Some of our customers use the iron on as a way of "getting it almost ready", and then they sew them around the border, for peace of mind. ( Although you don't have to sew them on, unless they are going to be washed frequently and you want to make sure the patch won't fall off )
Is it safe to put an iron-on patch on leather?
You certainly can! Just make sure you put a cotton cloth on top of the patch before iron it on. Keep the heat at a medium setting and do not press onto the leather.
Is it better to sew or iron on a patch?
If you don't know how to sew, or don't have the time or patience to do it, then by all means ironing it on will be better for you.
But if you really want to make sure that patch will not fall of your clothing item, then by all means, grab a needle and some colorful thread and stitch that little patch on.
For example, for a name patch you can choose to have a customized embroidery job, send you shirts to the embroidery company and have them do the job, or you can choose your own shirts and iron on the name patch to those shirts and maybe a hat or jacket.
Can you Wash Iron-on Patches?
Yes, you can wash them in the washing machine, just remember to turn the item inside out to protect the patch, and use a light/ short washing cycle with cold water. Do not put it in the dryer.
How To Tell if a Patch is iron-on
Iron on backing is easily distinguished from any other type of backing (if it looks like a fabric or like hook and loop, then it is not iron on), except plastic backing. Plastic Backing and Iron-on begin with the same raw material: plastic, but they have a thin coat of heat-activated adhesive.
So if it looks like it is plastic backing, try to iron-it on in a small  surface area of the patch.
Do you Ship to APOs?
Yes, Ask your sale representative about our Free Shipping offer for United States Active Military Customers.
What Are Other Ways of Attaching Your Patch to Your Items?
Sew-On Patches
There is no need of any extra space on the design, just iron it to the clothes.

Iron On Patches
Easily attach your patch to your clothing, with just a home iron.

---