Custom PVC Patches
Why PVC? Because Your Equipment Needs To Be As Tough As You Need it to Be.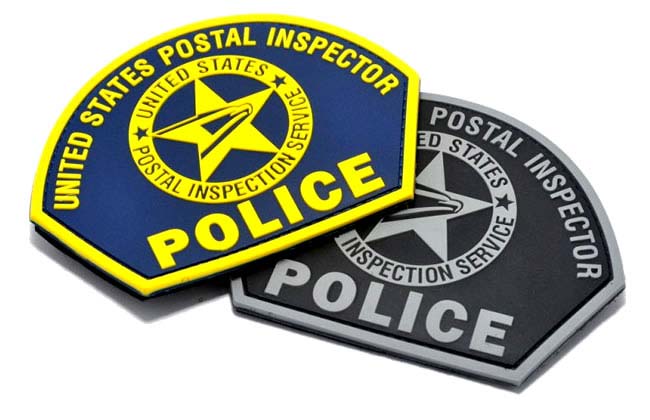 Ordering Custom PVC Patches is Easy With Us By Your Side.
Our exclusive online ordering system makes it easy to be in control of your order process. You call the shots!
We made this 3″x2″ printed PVC patch for our customer to be used in ATA Jordan. Although the logo was very detailed, the result was great.

He said: "I ordered pvc patches. I love the multi-approval process you all have. I was able to QC via email, very cool."
We created this stunning pvc molded patch for a martial arts academy. It is a 3″ round, and it has details in both 2D and 3D, with velcro backing.I ordered pvc patches.

He said: I love the multi-approval process you all have. I was able to QC via email, very cool.

We created this unique design for a customer who asked us to combine two different logos into one design. It is a 3″ PVC Patch with 2 colors and velcro backing.

He said: "Dan was very responsive to my emails and quick to correct any changes to the final product. [PVC] Patch work turn out just as expected."
We produced this great PVC patch for Sabrewerks Optics Platform. It is a 2.5″ round patch, with a 3-dimensional design and Velcro backing.

He said: "They turned my order around in a timely fashion, pricing was reasonable, communication was excellent. There was a small error on my order. It was handled quickly and beyond my expectations."
Our Ordering Process – From Start To Finish

Soft Rubber PVC Patches are an excellent way to show off your logo or name.
They can be made with a 2D or 3D design.
They are the right choice to go with if you're looking for a waterproof material that can also survive heat and cold temperatures.
PVC can be molded to any shape and dyed to any color or shade.
It allows extreme detail and precision.
PVC (Soft Rubber) patches work perfect for colorful or complicated design with small lines or small text.
Customize Your Patch! Order from any of these options:
Patch Specs:
3″ Tall. 2D (Flat) Design. 2 Colors (PMS Color Matched). 2.5 mm Thick. With Sewing Channel (For Velcro). Velcro Back.
Price breakdowns for a patch with the above specs are as follow:
100 pieces, $2.91 ea.
300 pieces, $2.15 ea.
500 pieces, $1.92 ea.
Mold Charge, $125 (One Time Charge, Good For 2 Years).
(price as of 3/1/2013).

Low minimums 100 Pieces Only!
High Quality products.
Expert Team.
Affordable Prices.
3-4 Week Production Time.
FREE Artwork.
FREE PMS Color Matching.