Wholesale PVC Patches -USA Supplier
Our Custom PVC Patches are an excellent way to show off your logo. Police, Fire Departments and law enforcement agencies love them!
If you are looking for a High Quality resistant material that will also survive heat and cold temperatures, Sienna Pacific is the right wholesale supplier to go with!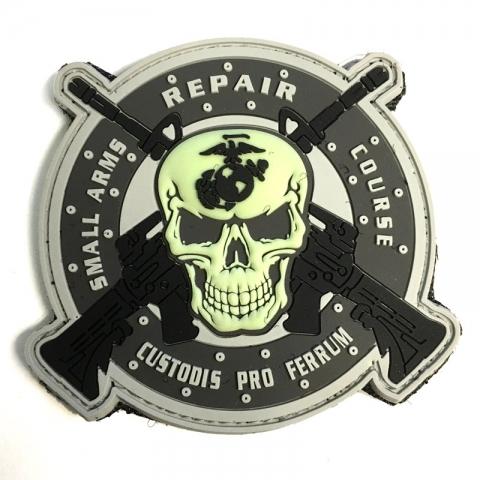 Get Your Custom PVC Patches Made!
When is time to get new patches made for your company, police or fire department, you must consider PVC patches, because they are:
Extremely Durable.
Waterproof and heat-proof
Great with small detail.
Amazing Looking.
The Best 3D Look!
One of a kind Patch with Special Features
We offer a variety of design options. Learn here about: backings, color matching, and thicknesses to make sure your patch is just the way you want it. Plus, we can print smaller text and add special colors to your patch.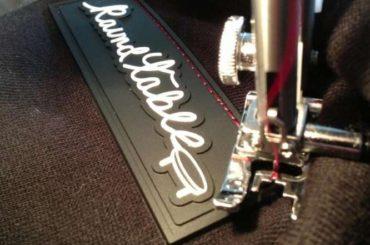 Backing options – Hook and Loop
A recessed sewing channel is the best method to ensure that your patch will stay in place permanently. For other easy on and off uses, a hook and loop backing is the best choice. The best choice for non-permanent uses, is with our peel and stick backing. You can also have them made with no backing and use your own glue.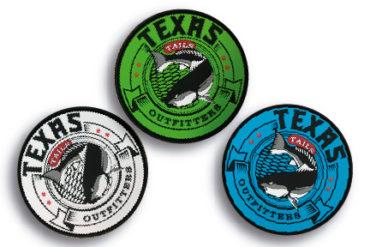 Color matching
At Sienna Pacific we can color match your logo colors to our PMS palette. This ensures that your brand's colors are accurate on your custom PVC patch. Most designs have anywhere between 2 and 6 colors.
Thickness
We can make your PVC Patches as lightweight or heavy-duty as you need them to be. Our standard thickness range is from 2mm to 4mm. However, we can go thicker or thinner depending on your project specs.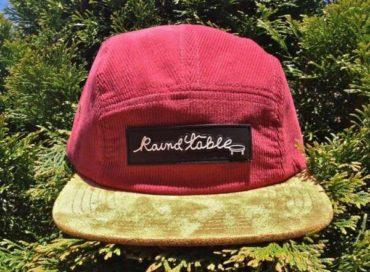 PVC hat patches are great to show off your brand in a unique and stylish way. They can be easily attached to any hat, making them perfect for companies or organizations that want to get their logo out there. Additionally, a PVC hat patch is very durable and will withstand the elements, making it ideal for use in outdoor advertising campaigns.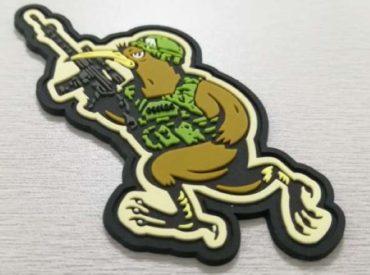 Custom Shape / Design
A cool feature of PVC patches is that they can be made in any shape or size. Whether you want a small patch for a hat or a large one for a backpack, we can create it. We can also add different elements to your patch using square (two-dimensional) or curve angles (three-dimensional) to give it a unique look.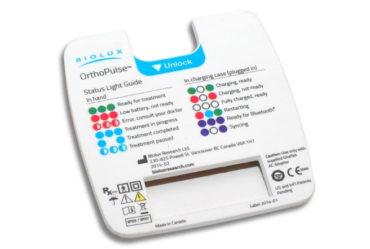 We can also print smaller lettering and even photo quality onto your PVC patch. This is perfect for designs with a lot of information on their patch. You can add care instructions, full contact info, or long messages on to a printed PVC patch. Printing on PVC works great for designs that use gradients or tints.
Additionally, for an extra special touch, we can add glow in the dark elements to your PVC patch. This is perfect for patches that will be used in low light conditions.
Order Custom Patches for your Clothing, Hats, Backpacks, Vests…. for anything!
Who Uses Our Rubber Patches?
Military Units, Police & Fire Departments
Government Agencies, Military Units, Fire & Police Departments and Emergency Services prefer PVC patches for their gear because of their durability.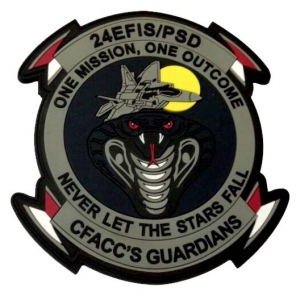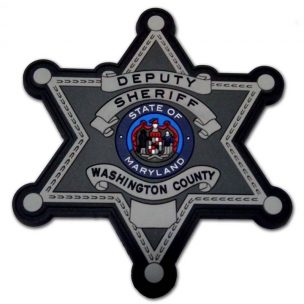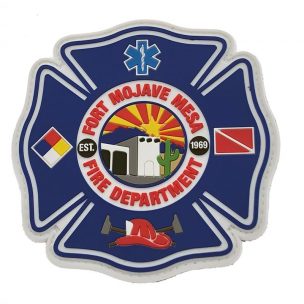 ---
Sports Teams
These custom rubber badges are ideal for Airsoft Teams, Paintball, Ski and other logo team branding.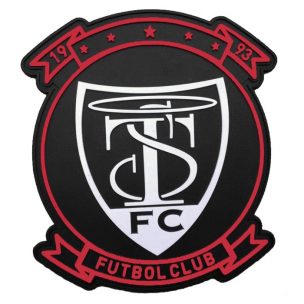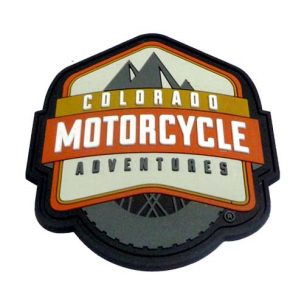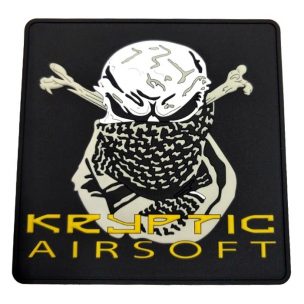 ---
Marketing Agencies
Brand your products with your logo: Events, Tactical Teams, Sub-Contractors, firearms training.
Visit Our PVC Patches Gallery for more samples!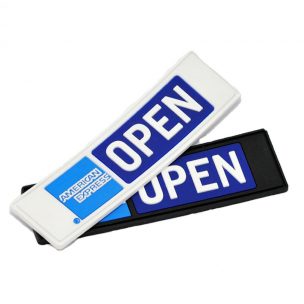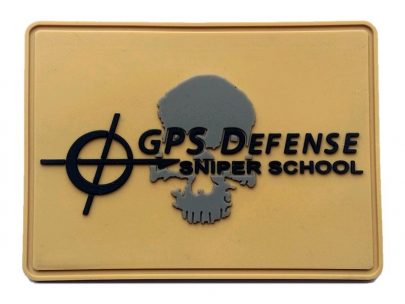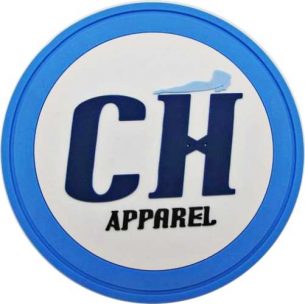 We Take The Stress Of Ordering Your Custom PVC Patches Away.
Our online ordering system gives you the control you need. You approve all the way!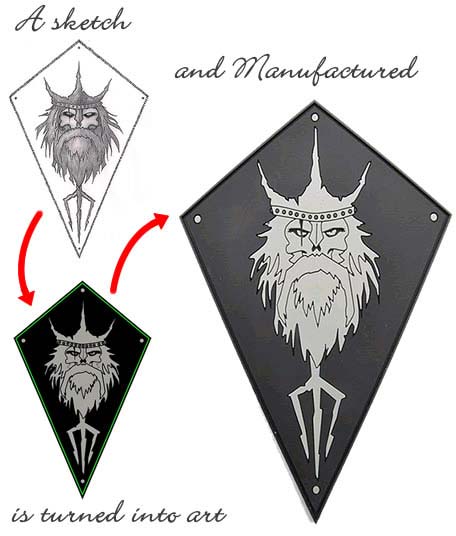 Our Customers are Happy!
PVC Patch


5 out of 5 stars

08/14/2023

"Rosana Levesque really did a good job! She handled my order promptly and sent me updates as needed. I would recommend LINX and Rosana, unqualifiedly. Great customer service"

PVC Patch


5 out of 5 stars

08/10/2023

"Incredibly detailed customer service. With many hands in the decision making process, there were several revisions to the proof. Revisions came in quickly and accurately. Final product was delivered before the expected due date and is of the highest quality."

PVC Patch


5 out of 5 stars

08/6/2023

"The PVC products came out really nice and I was impressed with the work they produced."
Let's Get Started
If you are thinking about ordering custom PVC patches or Custom PVC Products, just fill out the above form and our expert Sales Reps will get back to you within 24 business hours and guide you through every step of the process. You can also contact us by phone at 760.720.2115.

What Do You Need To Know About PVC Patches?
For other styles, visit our embroidered patches page or our woven patches page.