F.A.Q.s
I don't have any artwork. Can you help?
Yes. We can take your sketch and turn it into art very easily. It is much easier for our graphic designers if you can supply
as much detail as possible so that we can do the best job for you. Sketch out or send us a file describing what you're
looking for and we'll help you out.
If you can't find an acceptable electronic file that meets our requirements, you might consider asking the person who
originally created your logo for a vector file and have it emailed to us. Sometimes when the files are large, our clients
prefer to send us a disk. Please remember to ask them to use the requirements below.
As a last resort, if you have "Camera Ready" artwork than can be scanned, you can send it to us at the address
below. Camera Ready artwork means, black and white laser printed artwork of 1200 dpi or higher.
I have a digital file. Can I send it to you via e-mail?
Yes, we accept artwork in the following formats: Corel Draw (.CDR) Adobe Illustrator (.AI) .jpg, .BMP and .gif
What is vectored art?
Once you get started on creating your own customized designs, you will often be asked for your artwork. Your Sales Representative may ask you for Vectorized Artwork, and, if you don't have your own graphics team or Marketing department, this could throw you into a tailspin of wonder.
Vector art is basically utilizing simple mathematic equations and geometric points, lines and shapes to create CLEAN art that is camera ready. It's most impressive quality is that it can be scaled (sized) infinitely without losing its quality. There are specific illustration software programs, like Adobe Illustrator or Corel Draw that create vectored art in a snap.
I don't have vector art, can you help?
We can help you create your vectored art. AND, if your files have any of these extensions (.ai, .pdf, .eps and .svg.) you may already be using vectored art and not even know it! Half the programs available for graphics do this step without us. So, it's not mandatory that you get a college degree in graphic design. Just that you recognize the term and if you have or do not have this type of file available to you with your artwork.
EVEN THOUGH THE BEST WAY TO SEND YOUR ART FILE is in the vector format (CorelDraw, Adobe Illustrator, EPS), it is not mandatory that you do so. We can also accept high resolution bitmap files like photoshop or high resolution .jpg files.

IF YOU CAN'T FIND THE RIGHT ART FILE that meets our requirements, you could go back to the artist who originally created your logo design and ask for the vector file of it and/or have it emailed to us. Sometimes a graphic artist will not send you the correct design but if you paid for it to be created then you are entitled to that vector file.
We know most of our customers are not graphics people: some are just starting out and some don't even have a brand established yet: they know the name of their company and the colors and styles they like but haven't done the full branding job just yet.
IF YOU DO NOT HAVE ANY ART FILE…we can take your sketch and turn it into art very easily. No art fee will need to be charged for our graphic artist to create your logo design*. Feel free to send us a sketch or file describing what you're looking for and we will help you out.
Poor quality graphics ruin the appearance of your promotional items. You certainly wouldn't want to spend money on custom merchandise for your business if your logo appears grainy, pixelated, and warped!
Our goal is to supply you with superior quality, service and impressive lead-time that you deserve. With that in-mind please help us assist you in making your experience with us memorable one.
What is the difference between vector art and bitmap?
Here is an example to show you the difference:
If you created an image in Adobe Illustrator or CorelDraw, you are creating a vector graphic file. However, when you create an image in a program like Photoshop, you are creating a bitmap graphic that is NOT a vectored format. The main difference is the vector graphic will retains its crispness at any magnification, and a bitmap graphic just appears jagged when scaled up (zoomed in).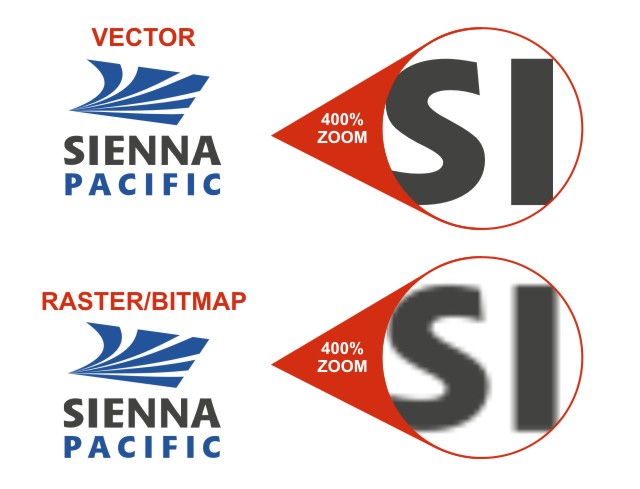 What font size should I use?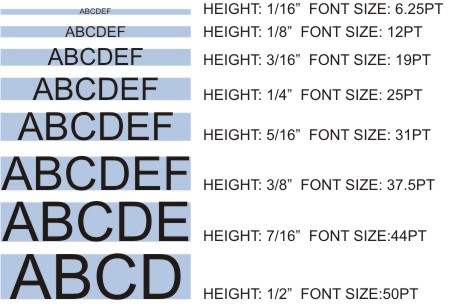 Can I use my own font?
It is very common for logos to use different or special fonts. If for example, you created your logo with a special font, you will be able to see it in your computer just as you want it. But when you send the file over to someone who doesn't have that font installed in their computer, then they won't be able to see what you see. In these cases the computer assigns a substitute font. In order to avoid this to happen, you can follow the follow the instructions below:
Do you make Pre-Production Proofs?
We can produce an actual proof of your item with your imprint prior to running your entire order.
We recommend this on all orders where time permits. Pre-production proofs typically incur an additional charge of approximately
$75.00, plus the price of the item, screens and setups and can add 10 days to the order process as the factory needs to set up
to run just one item.
Do you make Virtual Proofs?
Virtual proofs are available at no additional charge. Our designers will send you a virtual proof via email.
What are your Shipping options?
All products are shipped via FEDEX Ground Shipping in the continental United States unless you specify overnight or two day service.
For our custom products, we require Fedex Indirect Signature:
FedEx will obtain a signature in one of three ways:
-From someone at the delivery address.
-From a neighbor, building manager or someone at a neighboring address.
-The recipient can sign a FedEx door tag authorizing release of the package without anyone present.
Can you ship overseas?
Yes, we ship all over the world. If we ship out of the United States you are responsible for any duties and taxes that your government may impose. We suggest you speak with your local customs agency to discuss these potential charges.

Shipping out of the continental United States will be sent FedEx FOB Carlsbad, California. Customer pays for shipping outside the U.S.
How to comply with the CPSC law? U.S. Consumer Product Safety Commission Certificates of Compliance Requirement
About CPSC Compliance Certificates
In August 2008, the Consumer Product Safety Improvement Act of 2008 (CPSIA) (Consumer Product Safety Commission – CPSC) became law. The law sets limits on lead paint, lead content and phthalate content that may be found in Children's Products.
The law only requires that manufacturers and importers issue certificates of compliance stating that those Children's Products subject to the law comply with the applicable legal limits. Linx Corporation may test its products for lead and phthalate content, the compliance certificates may indicate that those products also meet the lead and phthalate content limits set by the CPSIA.
General Certificates of Conformity must accompany any shipment of product made for children under the age of 12.  The CPSC has ruled that an electronic certificate, which can be reasonably accessed by distributors and retailers, satisfies the CPSIA's requirements.
"Children's Product" is defined in the CPSIA as a consumer product designed or intended primarily for children 12 years of age or younger. Accordingly, many of Linx Corporations products are not subject to the law. Linx Corporation has voluntarily elected to issue compliance certificates for many such products, there are some products not designed or intended for children under 12 for which compliance certificates will not be issued.

Certificates of Compliance
From the CPSC Website (as of March 13,2009):

"CPSC is currently working to determine exemptions to the lead content limits and the requirement to test. In the interim, until the Commission issues final rules in these areas, certain materials can be used in making products or be sold as children's products without risk of sanction or penalties by the Commission provided the manufacturer, distributor or seller does not have actual knowledge that the products have more than the acceptable lead limit. The Commission generally will not prosecute someone for making, or distributing items in these categories even if it turns out that such an item actually contains more than 600 ppm lead. (read more here)
…
Yarn, dyed or undyed
Dyed or undyed textiles (cotton, wool, hemp, nylon, etc.), including children's fabric products, such as baby blankets, and non-metallic thread and trim. This does not include products that have rhinestones or other ornaments that may contain lead or that have fasteners with possible lead content (such as buttons, metal snaps, zippers or grommets). (here)
…
Gold, of at least 10 karats
Silver, at least 925/1000 pure
Platinum, palladium, rhodium, osmium, iridium, and ruthenium
Therefore, our woven products (made out of dyed yarn) and a lot of the products our customers fabricate are currently EXEMPTED from the CPSIA testing.
This exemption is based in the facts explained by the National Textile Association Industry in their letter to the CPSC"

Therefore, our woven products (made out of dyed yarn) and a lot of the products our customers fabricate are currently EXEMPTED from the CPSIA testing.
This exemption is based in the facts explained by the National Textile Association Industry in their letter to the CPSC
…that the finding of no lead or insignificant, trace amounts of lead for natural fibers also applies to textiles that are created using the natural materials ….
CPSIA Non Metallic Threads Certificate
CPSIA Mixed Inks Testing
Do you accept Government Orders? Military Order Information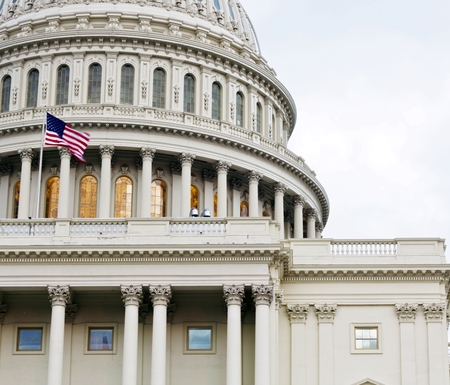 Linx Corporation Welcomes Federal, State, and Local Government Agencies
D-U-N-S Number: 15974904
CAGE 4T7Q6
We accept accredited institutions Credit Cards (Visa, MasterCard & American Express) and Purchase Orders.
Local Police, Fire, and Emergency Services also Qualify.

Please email, fax, or mail your RFQ or PO to us at:

Email: sales@linxcorp.us
Phone: 760-720-2115 Toll Free: 888-720-2115
Fax: 760-994-1275
Mailing Address:
Linx Corporation
PO Box 131508
Carlsbad, CA 92078

HELP US GET YOUR ORDER TO YOU WITH YOUR APO/FPO ADDRESS
The Department of Defense has issued the following guidelines for addressing your mail to military and civilian personnel that are deployed.
Use your full name. The mail must be addressed to someone specific.
Include the unit and APO/FPO (Air/Army Post Office or Fleet Post Office) address with the nine-digit ZIP Code (if one is assigned). And complete phone number.

Example:
SSGT John Smith
(Any Other Identifying information)
Unit 6545 Box 2290
APO AP 96278-22290
Phone 011 55 5465 5518