Tactical Morale PVC Patches
Custom Morale patches are often given to tactical personnel to help inspire, build morale and motivate. They may also be given to employees, members of civic organizations, sports teams and even students for the same reason.
PVC morale patches are made from a soft and pliable rubber that is nice to the touch. They can be manufactured in any color and crafted into just about any shape imaginable.
Tactical teams have been purchasing more PVC morale patches instead of woven or embroidered patches because of the durability and versatility characteristic of PVC patches. They can be manufactured with either a 2D or 3D design, are the perfect backdrop for simple designs and specially those that are more intricate.

Let's Get Started
If you are thinking about ordering your custom-made products, just click on the button below, our expert Sales Reps will get back to your withing 24 business hours and guide you through every step of the process.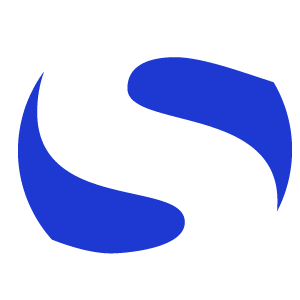 Our Work Speaks for Itself!
I ordered pvc patches.
I love the multi-approval process you all have. I was able to QC via email, very cool."
"The attention to detail and customer service is excellent. The customer was very pleased with the great turn around time and quality of the product."
But What About Embroidered (and Woven) Patches?
Embroidered and woven patches have a long history and continue to be popular. At one time, they were the only types of patches used on military uniforms.
However, this has changed in the past years and PVC patches are being used with increased frequency. This is in part, due to the durability of PVC patches. They also don't fray or fade like embroidered or woven patches tend to. The ability to create more intricate designs with PVC than with other materials is another reason why they have become increasingly popular.
Who is using Soft PVC in their Morale Patches?
PVC Morale patches provide a visible acknowledgment of a person's achievements which subsequently, helps to raise morale. They can work just as effectively in any setting. Sports coaches may find that they can help to create a similar response among their athletes. They could be worn on uniforms, hats, sports jackets or bags. On the other hand, leaders of civic organizations, where uniforms are also often worn, might find morale patches beneficial for strengthening their organization as well.
Sew it or Not! Velcro Makes it Easy!
PVC morale patches are frequently sewn into uniforms and so are considered permanent. However, they don't have to be. If preferred, they can have a Velcro backing, which allows for their removal.
When custom military patches are needed, an organization or club can hardly go wrong with ones made from PVC. It is a durable material that can be used to create patches with rich, varied color and intricate designs. PVC patches can stand up to the wind, rain and sunlight and you can have the peace of mind that they won't fade or fray overtime.
---
Creating Soft PVC Products is what we do.

From start to finish, we will team up with you to create the highest quality product for your business.
From the smallest of projects to the largest corporate accounts; we are not only equipped with the best manufacturing, production and design teams, we are ready and capable of handling your project.
Almost Every Government Agency is Switching Their Custom Tactical Patches to PVC
The newest trend for custom tactical patches is PVC patches. Law enforcement and government agencies are all switching to PVC. If you think this is something that could work for you as well, we will gladly send you samples for you and your team to review them. Just ask us!

Ordering Custom Morale Patches is Easy With Us By Your Side.
Our exclusive online ordering system makes it easy to be in control of your order process. You call the shots!
Our Ordering Process – From Start To Finish

Let's Get Started
If you are thinking about ordering your custom-made products, just click on the button below, our expert Sales Reps will get back to your withing 24 business hours and guide you through every step of the process.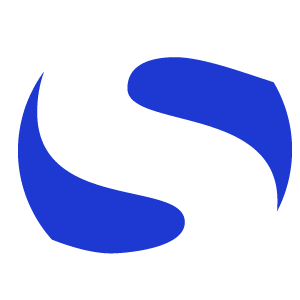 Morale Patches – A Creative Way to Make a Statement
Who Orders Morale Patches? Or better yet….Who Doesn't?
Military – Police – Fire – EMS/EMT – Bikers – AirSoft – Teams – Organizations – Clubs
Morale Patches are made of either PVC or Embroidered, with a rich and long history beginning with our military. Morale patches are a fantastic way to make a statement and are an increasingly popular way to communicate a sometimes strong and sarcastic point of view. Here is an example of a recent embroidered morale patch that we produced.
In case you're wondering, Morale patches are a non-regulation patch that are worn and collected by individuals world-wide. They are typically fun and uplifting and can serve to 'raise the moral' of the club, group, squadron, unit or membership group they are created for. Take a look at this 3-Dimensional PVC Moral Patch.
Moral patches are unique in that they do not have to follow any regulations for design which is why the only limitation is your imagination!
We have manufactured hundreds of moral patches for all different types groups, from military to scouts; Tactical teams to sports teams. You name the organization and they probably have moral patches for their members.
If you would like to learn more about Morale Patches and see a few of the designs we've manufactured; visit our morale patches page.