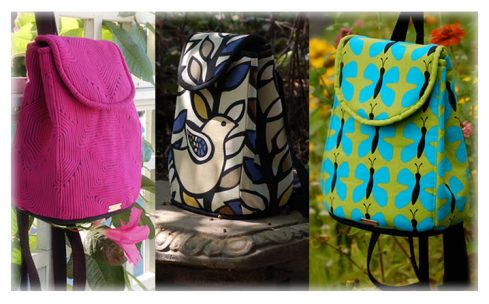 There was a time when it was only chic to be seen with the most expensive designer bags.
However, today's fashion consumer appreciates the value of a great looking purse, and even better, they love the idea of finding a one of a kind item or being the first to discover the next big designer.
If you have ever created bags and purses and wondered if you could turn your hobby into a paying business, now is the time to take advantage of the huge demand for handmade bags and purses.
Starting a handbag business
The world of fashion is notoriously fickle, and customers are always looking for something new. That's why the first step in running a successful handmade bag business is to figure out who you are, what you make, and why it is great.
There are many categories of the bag and purse market where you can make a big impact, ranging from trendy beach totes to designer diaper bags, clever shopping totes, and of course, stylish handbags.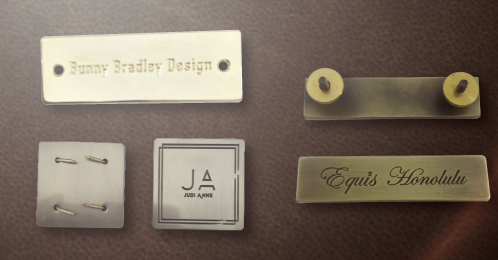 The most popular and classic look to brand your clothing line.
Selling handmade bags online in 3 simple steps
Some of our customers have inquired about how to start a tote bag business. It all starts always as a home business, selling purses to family, friends and acquaintances. Afterwards you have to figure it out what's next. Before we go online we have to think in our brand, our image which should match our target audience expectations. So the first step is to make a research about your market.
1. Research Your Market
Many people have been able to successfully turn a hobby into a full time job, as long as they keep a few things in mind. First, are your bags truly marketable to customers? You may have had your best friend tell you that your creations are 'cute', but have strangers ever stopped you to ask where your bag or purse came from? If so, you might be in a great position to start your own line of handmade bags and purses.
Most successful accessory designers get their start selling items out of their own home. The key to getting started is having the creativity, skills, and drive to start a home business. Running an accessory business from your home is just like running any other successful small business- you must decide what you want your business to be, and start working toward that goal.

Choose among Satin, Cotton, Tyvek and Heat Seal polyester labels.
2. Branding is a Must
When you create your first batch of purses to sell, be sure that you have your end goal in sight, and design to the level of the seller you want to be. For example, design a name and logo for your business and have professional custom clothing labels, hang tags, and packaging designed. This is a simple step that can make your work look more professional and like something that customers want to buy.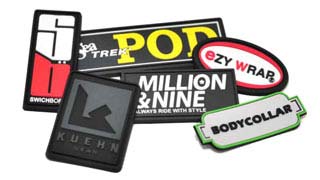 Special for outdoor gear, waterproof, resistant to high and low temperatures.
3. Meet Your Customers
Once you have created several bags, decide where you want to sell your bags. Online sites such as Etsy.com are one option, but you can also check out local stores that sell designer pieces and see if they are interested in selling your bags. You can even begin by selling to friends and family at a discounted rate and asking them to pass along your information to others who admire your work.
Unique and Different is Your Advantage
Running your own custom handbag business is a great way to break into the fashion world. Customers are becoming far more discriminating, and they are tired of the same old bags sold by every retailer in the country. If you are prepared to offer customers something a little different, it's the perfect time to pursue your dreams of becoming a fashion accessory designer.
Woven will handle intricate detail. Nice details without jump stitches.