Custom Patches For Hats: Tactical, Trucker, Baseball, Snapback
Custom Patches For Hats: Sew them on, Iron them on, Stick them on… or just Use the Easy Hook and Loop!

If you are looking for custom patches for your vintage snapback hats, or your baseball hats, you are in the right place.
There are many options available for your custom hat patches. Keep reading to find out which one will work best for your "patch hat project"…

Which Patch Style is Right For Your Hats?
EMBROIDERED PATCHES
With shiny polyester threads and a nice weight, the timeless custom embroidered patches will translate your logo nicely, and your uniforms will look great.
Minimum Order: 100 Embroidered Patches.
Borders: Merrow Border / Laser Cut
Backings: None, Iron-on, Velcro, Adhesive
Special Colors: Metallic Threads, Glow in the Dark thread colors, Reflective Cotton Twill background.
Sample Time: 1 week
Production Time: 3 weeks
Setup Fee: No Setup Fee
Turnaround Time: 4 weeks
PVC PATCHES
The best choice for your tactical gear, PVC will resist any abuse, and its vibrant colors will outlive your article of clothing. And No threads that get stuck everywhere.
Minimum Order: 100 PVC Patches.
Borders: N/A
Backings: None, Velcro, Adhesive
Special Colors: Glow in the Dark.
Sample Time: 1 week
Production Time: 3 weeks
Setup Fee: $65 and up
Turnaround Time: 4-6 weeks
WOVEN PATCHES
Great for designs with very small details. Matte thread colors give them a special look and feel. No jump-stitching so your small text will look clean and legible.
Minimum Order: 100 Woven Patches.
Borders: Merrow Border / Laser Cut
Backings: None, Iron-on, Velcro, Adhesive
Special Colors: None.
Sample Time: 2-5 days
Production Time: 2-3 weeks
Setup Fee: $40
Turnaround Time: 2-3 weeks. Rush Service Available.
Frequently Asked Questions About Our Custom Patches
Is a patch hat better than direct embroidery or screen printing?
Direct embroidery and screen printing have been the most common and popular ways of adding your logo to your hats. But embroidered hats are not the only option you have…
With those two traditional methods, you are limited to:
The options of caps your embroidery / screen printing supplier has, their available colors and styles.
The possibility or not of their machinery's capabilities of fitting your hat of choice on their 'logo area'.
Using a patch, you have the freedom of adding your design onto almost any piece of clothing, being hats, jackets, backpacks, shirts, almost anywhere!
You can attach it to the front panels of your hats, even those low profile ones, or on the sides or back of the cap…
You are in the driver's seat!
---
Are there other options on the type of patches I can have custom made?
Yes they are!  If you prefer, you can also have printed patches, leather patches or even bullion patches attached to your hats, and that's the beauty of patches, you can choose the style and look that best matches your brand.
---
Do I have to sew the patches to my hats?
No you don't. We can add iron-on, adhesive, or Velcro Backing to your patches.
That will make it easy!
---
I am unsure about patches, most custom hats I see have their logo embroidered on them!
If this is the first time you order custom made patches, it is OK to feel a little unease. Just give us a call at 888.720.2115 and you can talk to a real person, from M-F 9am-4pm PST.
And don't stress, there are plenty of groups that are already using custom patches for their business or organizations.
Click on the links below to view some of the patches we have made for then:
---
What Are The Most Common Sizes?
The Best Size for Hat Patches is anywhere between 2.25″-3″. Bear in min that the height of most caps is a max of 2.5″, and about 3.5″ width, so anything larger than that will be a problem.
Trucker Hats
Baseball Caps
Beanies
Patch Sizes for Tactical Hats:
Usually the Loop Area on Hats is about the size of a standard American Flag Patch, 3″x2.5″. We recommend our customers to stick with this as the maximum size for your hat patches.
---
Do I have to Stick to Common Patch Shapes, or Can I my patch wrap around my design?
Your patch, your shape! We will make your patches in the shape that you choose, from the most common circles and rectangles, to almost anything you can imagine!
---
How Long Will it Take to Get My Patches Made?[/title] Depending on the style of patch you choose, the whole process can take anywhere from 3 weeks to 6 weeks.

---

Do you ship to APOs?
Yes we do. Aks your Customer Sales Representative for our special rates for Active Duty Military. Thank You For Your Service!
---
I don't need 100 patches, can I order 50 or 20?
Due to the high quality and attention to detail we put in our patches, and the time it takes to setup, digitize or mold/making, and the manufacturing processes, it is almost impossible for us to offer competitive prices at quantities less than 100 custom patches, in any of our patch styles.

Nothing Beats the Convenience of a Hook and Loop Patch
Our Ordering Process – From Start To Finish

Let's Get Started
If you are thinking about ordering your custom products, just click on the button below, our expert Sales Reps will get back to you within 24 business hours and guide you through every step of the process.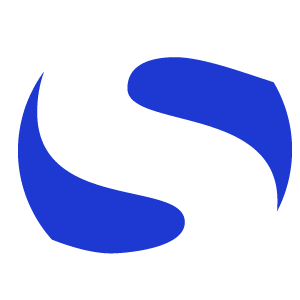 "So far communication has been great and I have placed many orders in succession. I think of it this way, Communication is the foundation for all successful relationships on any level, Linxcorp has above standard communication with their clients and that is invaluable. " – MoralePatchArmory.com – Customer Since 2016
"The PVC patch I ordered was beautiful, stitching excellent…colors were as described and ordered. Outstanding communication with sales associate Charlie Liuchan, I was able to get what I ordered, the way I ordered it, fast. "
"Quick and onetime responses to correspondence. The products are top of the line and the company is always more than willing to send samples to make sure the product is right! "
"The customer service with Linx is outstanding and the product is nothing less than excellent. It fits our custom needs and exceeds expectations. "
"Charlie, my Sales Representative, was incredibly patient and helpful with our order. We inquired many times on different options, made changes to and asked Charlie many questions regarding patches and what would work vs. what wouldn't. He went above and beyond in providing outstanding customer service. "
"my experience with LINX corp. has been very friendly and extremely helpful. the quality of the product has been outstanding and i see myself coming back with future requests. Dale "Doc" SSG US Army Iridium Tactical Gear "

"Becky Luichan exhibited a level of professionalism and customer service that exceeds all standards. The amount and quality of communication and assistance with creating the product was extraordinary. I will definitely be a returning customer and highly recommend this company. "
"The level of detail they can get in an emblem is much higher than other companies. The cost is reasonable and they are easy to work with when it comes to reviewing the artwork and making changes. Good company and I will be using them in the future. "

"As a new company it was important to me to pick the right supplier for the product I needed. LINX Corporation's response to my initial contact was immediate, they gave me different options for my needs and took the time I needed to make a selection. They were always available to answer my questions and once I placed my first order everything went as well as expected. " – iron on patches