Damask Woven Labels
The threads used in damask woven labels are thin, high quality 50 denier threads that allow for a tight weave. Damask Labels and Tags are recommended for intricate details and very complex designs. They are our standard quality labels.
These high quality woven labels are very soft to the touch and surely will give your products a professional impression.
Don't know which type of label you need to use? Read our: Taffeta vs Damask Labels article!
Ordering Custom Damask Woven Labels is Easy With Us By Your Side.
Our exclusive online ordering system makes it easy to be in control of your order process. You call the shots!
How Do We Create The Best Quality Woven Labels?
At Sienna Pacific, we believe in quality products and excellence in service. We love to learn about our customers' projects and how they will be using our labels, so we can recommend the best label to match your design, feel and application.
So it all starts with communicating our customers the need of the necessary information to achieve their goals. The following are some of the options we will discuss with you: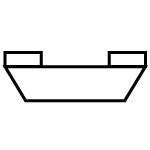 Types of Folds
Center Fold
Ends Fold
Mitre Fold
Manhattan Fold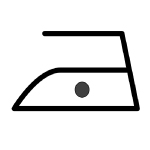 Backing options
You can choose to sew on or Iron on your damask labels, as long as you order them with a heat-seal backing.

Colors
We'll match the colors of your logo with up to 8 color threads.
Damask Label Gallery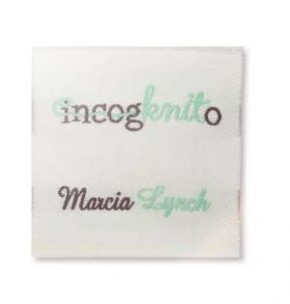 Dream File Label

"When I started designing children's clothing and got a logo I dreamed of getting to the point where I had labels with the logo in my designed work.

I contacted your company years ago and got an estimate and kept it in my "dream file". This year my husband got me labels for Christmas and I am thrilled at how well the intricacy of my logo came out. It is nothing short of perfect! The extra white makes the logo "pop" just as I hoped it would."

Marcia Lynch – Incogknito
Advantages of working with us?
Our Happy Customers
Damask Labels


5 out of 5 stars

11/26/2019

"Great service by Rosana i have used this company for all my labels on mutiple brands. They have always gone the extra mile to make sure we are happy with the label and it's done quickly. Thanks."

Damask Labels


5 out of 5 stars

5/14/2019

"Pleasant to work with . Never pushy. Very professional This was not my first attempt to order fabric tags But after many tries with other companies I chose Sienna Pacific. I will definitely be putting in another order soon"

Damask Labels


5 out of 5 stars

9/11/2018

"We are very pleased you were able to duplicate our original labels. We have been using this style for over 30 years. We are very pleased with the service we received from the staff at Links Corp. Victoria Liuchan kept me updated throughout the process. We will definitely recommend Sienna Pacific to anyone who asks, "Where did you get these labels". Becky was also very pleasant. Thank you for the great service and outstanding product. ECR"

Damask Labels


5 out of 5 stars

6/20/2019

"Sandy was very easy to work with. She explained the process and kept up with me via email and phone every step of the way. The labels turned out great! I will definitely reorder."

Damask Labels


5 out of 5 stars

4/11/2011

"The quality of the labels is excellent, giving a professional appearance to my apparel. And the prices are reasonable."

Damask Labels


5 out of 5 stars

11/30/2010

"They were quick to respond to my quote request and came up with a great label in a short period of time. The labels came sooner than expected and were great with responding to any questions.
"
Damask Clothing Labels Pricing
Prices Include up to 8 polyester thread colors
Quantity
up to
2″ x 1″


Limited Time Offer

up to
2″ x 2″
up to
3″ x 2″
Starter Package
100
$150

$145

$175
$205
Small Business Package
250
$195

$167

$220
$250
Professional Package
500
$245

$210

$270
$300
1,000
$345

$330

$370
$450
Champion Package
2,000
$450
$540
5,000
Will be Quoted in a Case by Case Basis
10,000
Other Quantities and Sizes Quoted on Request

Production Time: Custom Woven Labels in as little as 10 Working Days
Let's Get Started
If you are thinking about ordering your custom clothing labels, just click on the button below, our expert Sales Reps will get back to you within 24 business hours and guide you through every step of the process.