The Client

Born in 2012, this San Diego based company is inspired by their passion and love for the aesthetic, Lord Wallington is an evolving men's lifestyle brand. Every item is hand crafted in the United States; they are an up and coming menswear line that redefines accessories and tailored wardrobe staples.
As an American family and proud Veteran owned company, they pledge their time and efforts to supporting the new generation of US veterans that are transitioning from the military in to the civilian life.
They recognize the need Veterans have to do more than just be prepared, but to feel the confidence they need in themselves to breathe the air of capability and confidence through their professional wardrobe.
Lord Wallington offers different programs to help veterans prepare for the transition into the world of corporate America.

Sometime in 2011, Immanuel Ontiveros, who is the owner and founder of Lord Wallington, bought a bow tie at a local department store and the first time he wore it, he ran into someone wearing the exact same tie. He decided at that time he wanted something to set the individual apart. He deconstructed the tie and learned to make it himself. His first bow tie wasn't much to look at, but it did help him realize that he had skill set that came to him quite naturally.
From there, he had the opportunity to apprentice under a Master Tailor for a year.
It was of high importance to know how my products are made, how to fix something myself if there was an issue, and most importantly be able to explain each one of my products in detail down to the last stitch.
So his new craft evolved into Lord Wallington which was born at the end of 2012.
Lord Wallington started with bow ties but soon expanded into neck ties, pocket squares, canvas bags, and shirts. They are now in the process of developing a leather bag design, trousers and blazers. They also have a very successful line of body care products for men that his wife developed for his line.
So, if you are striving to be a successful young professional man who likes to look good, exude confidence and success, you have found your line in Lord Wallington.
Visit their website at: www.lordwallington.com and learn more about this incredible company.
The Solution

Currently we supply LORD WALLINGTON with their Hang Tags as shown here on their pocket square. Many people don't realize we offer hang tags for their clothing line as well as clothing labels, lapel pins, money clips and just about anything the industries Corporate Executive clothing lines could need to properly brand their business.
My overall experience with Linx was great. Based in San Diego, I was looking for a local company to work with and was glad I found them. My questions were answered quickly and any changes I wanted were made fast.
If your a novice at tying a bow tie, they even have a quick flash video showing you how, along with a 'build your own' bow tie flash feature for your own unique design.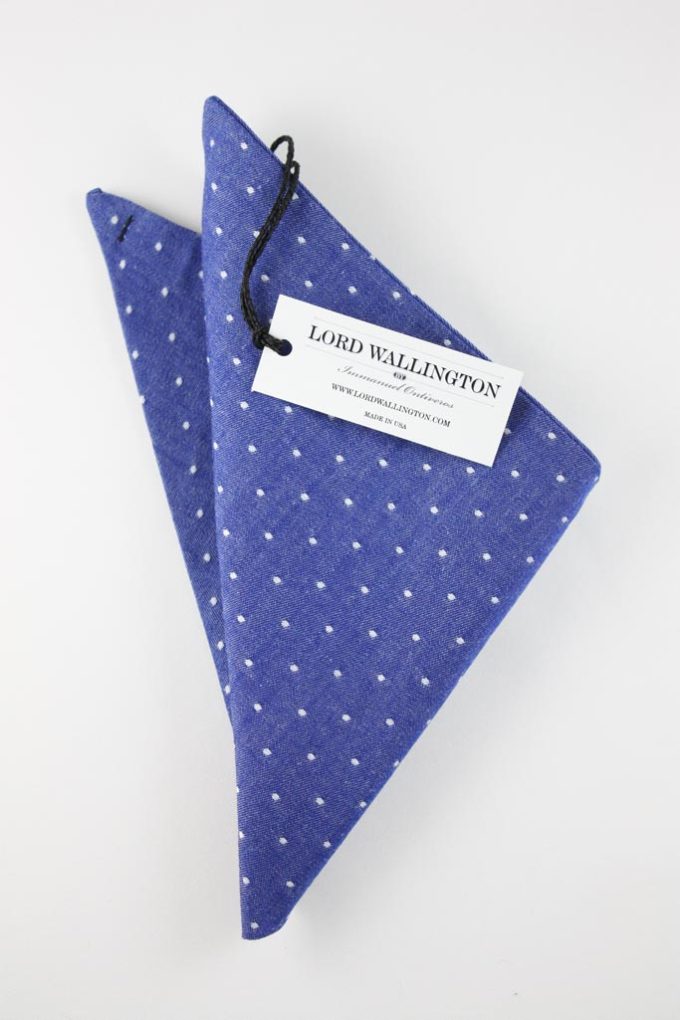 Related Posts