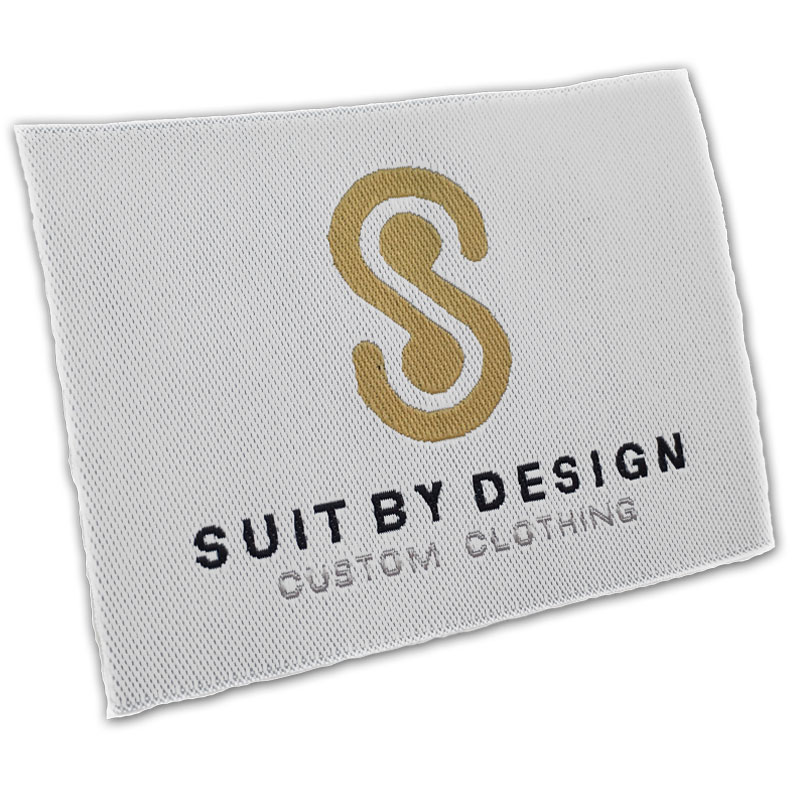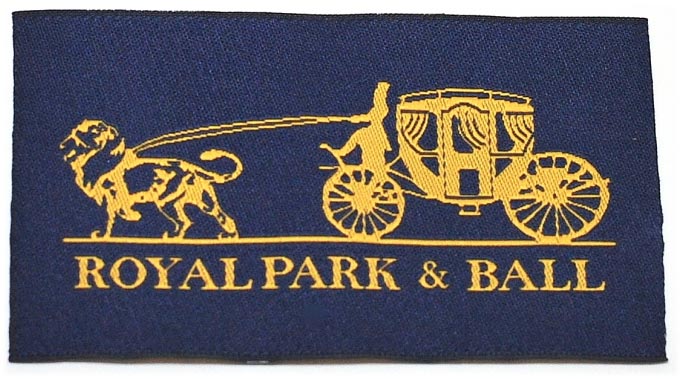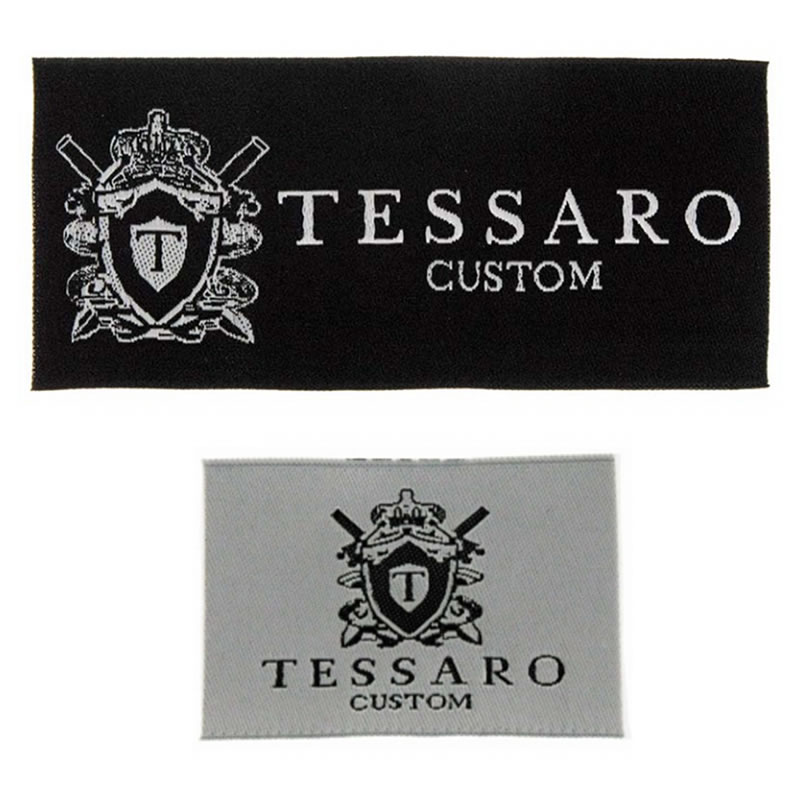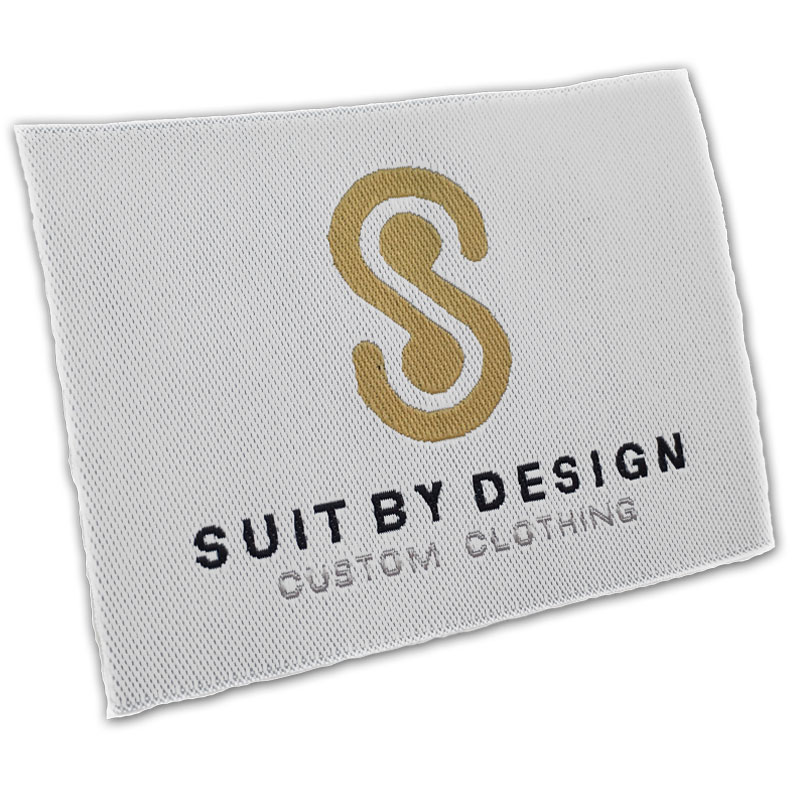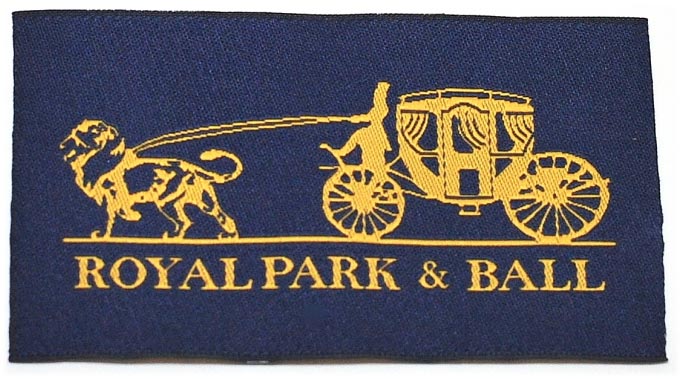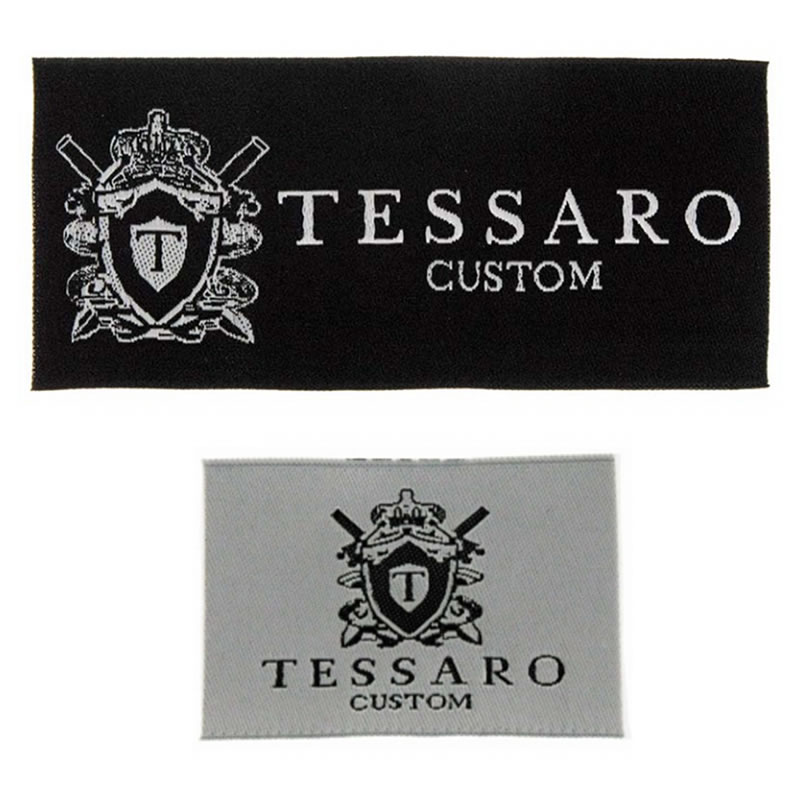 Custom Woven Suit Labels
If so, you've come to the right place for your custom labels. Just as Rovito's are experts in their industry, so are we. The importance of a high quality label does more than just brand your garments; it categorizes them as a quality product.
---
Are you a Tailor of Suits?
With our ability to integrate your logo and artwork, along with knowing the most popular scripts and sizes; we can partner with you in creating your brand throughout your series of labels needed for a complete custom line of suits. Jackets, shirts, slacks, bow ties, pocket squares…they all need a unique size for their label.
This is our specialty. We can take your design and turn it into a series of different labels, that will still all hold the same branding message. This is key to a cohesive clothing line, and it is what we do every day for our clients.
Samples of Our Labels for Menswear
MENSWEAR LABELS FOR TAILORS: TESSARO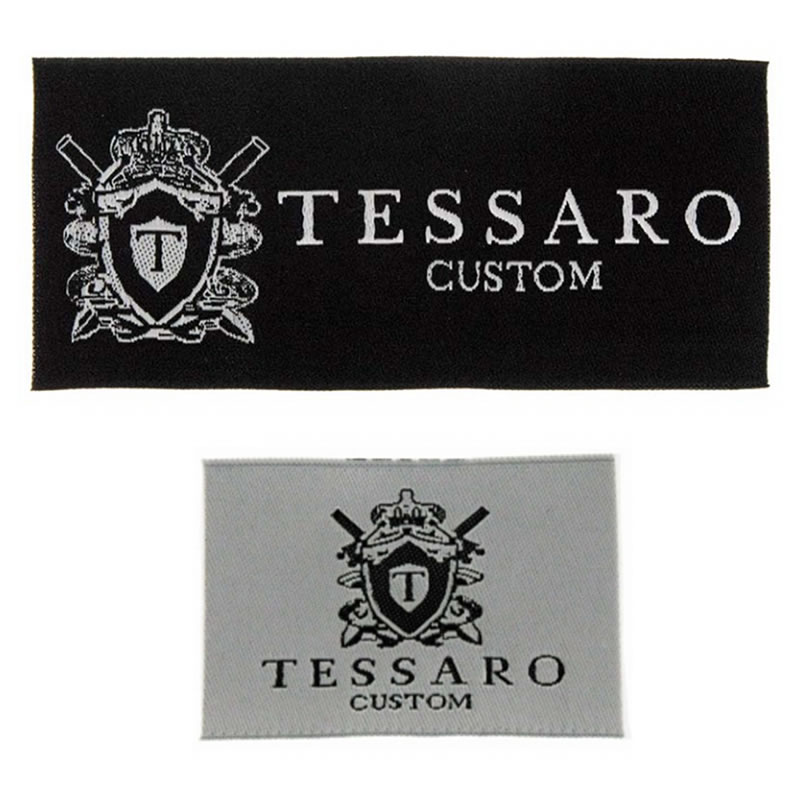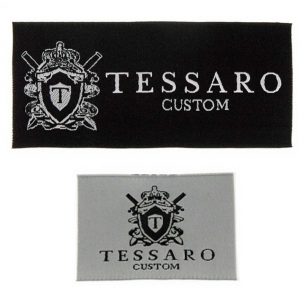 Our customer needed a suit and men t-shirt label for their custom line.
Their shirt labels are a small 1.5″ x 1.5″ and the suit labels are 1.5″x 3.5″.
They really wanted the best we could give them, so a high definition damask label was their choice.
The products you will receive from Tessaro Custom are built with superior quality. From the interior construction to the exterior finishes, all aspects of our clothing are made with an attention to detail. Using only high quality fabrics, we construct your garments to feel as luxurious as you look in them.
MENSWEAR LABELS FOR A CUSTOM CLOTHIER: BUTLER CLOTHIERS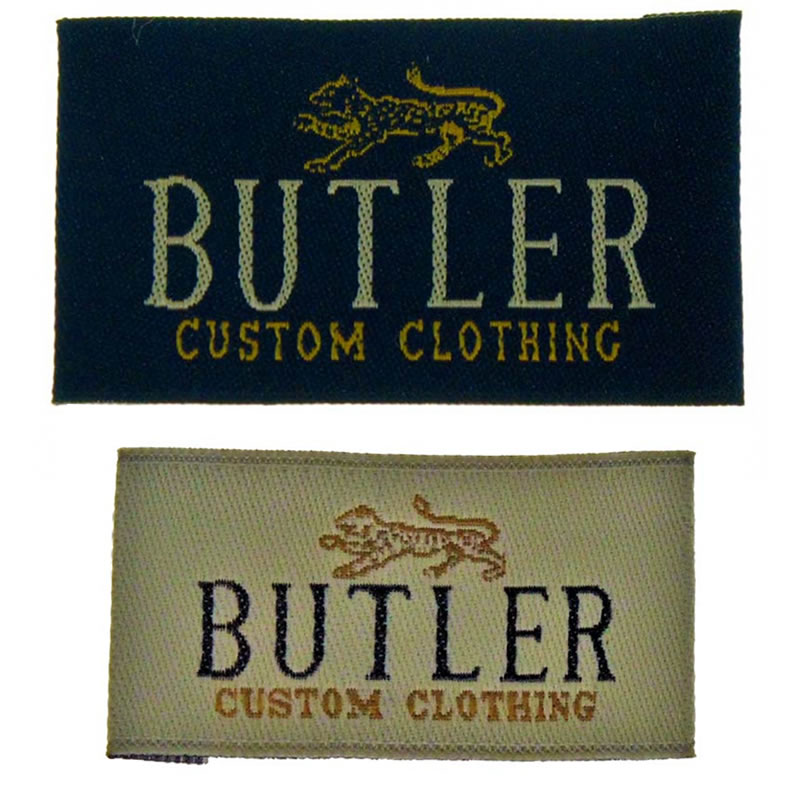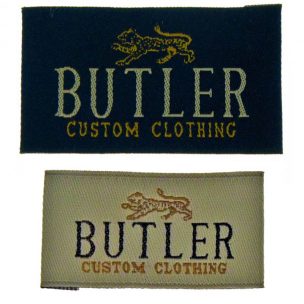 They came to us 6 years ago for a suit label, 1 ¼" x 2 ¾". They have since 4 designs like the one picture below, to be used in suits and shirts for their mens clothing line.
When it comes to well-fitting custom tailored clothing for men, Rob Butler has one purpose-minded committment – to develop and enhance your own personal style with unmatched one-on-one service.
https://www.butlercustomclothing.com/


Royal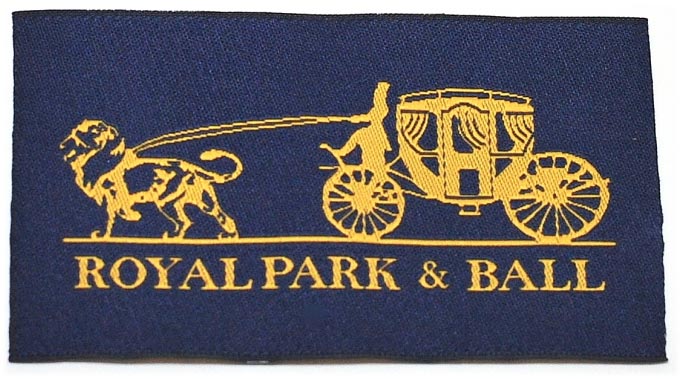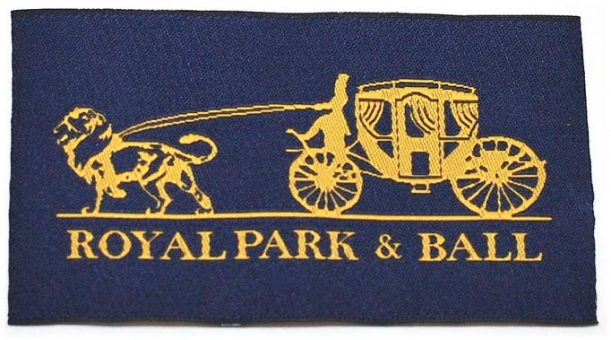 This is one of the most chic mens clothiers in the marketplace today. This line of incredible mens suits are seen daily on the Bill Maher Show. Royal Park and Ball has locations in Los Angeles, Orange County and Minneapolis.
ABOUT THE LABEL
This label is 3.25″ x 2″; flat with no folds. It was designed to be sewn on all four sides. We went through a few design alterations during the production of this label and are very happy with the outcome. It is considered a high definition damask label.


SUITS FROM NEW YORK CITY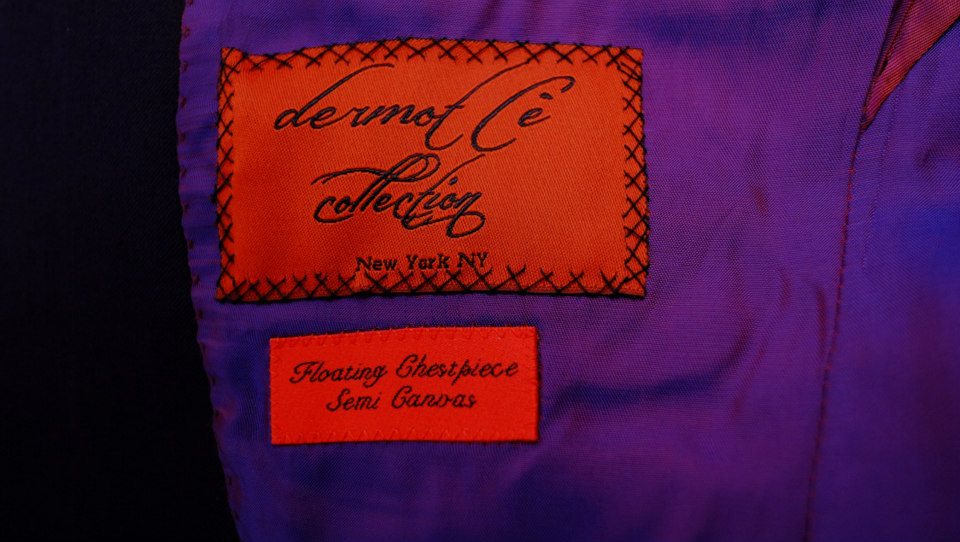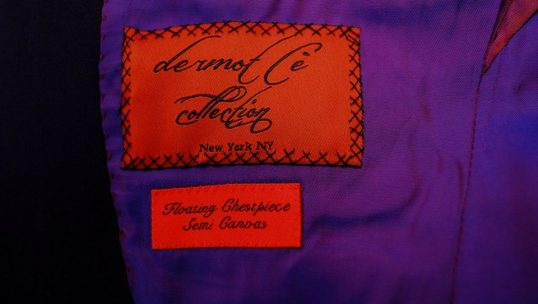 Here is a high end suit company out of New York City that produced a very nice woven damask label for the lining of their suits.
Shown in a beautiful script style font, this custom label becomes part of the design within the jacket.
ABOUT THE LABEL
This is a great example of showing once can utilize whatever style of typeface they prefer. This is considered a flat; no fold label with a 1/8″ Sewing Allowance on all four sides. The stitching is especially nice for the design and provides an element of individualized stitching.
---
Suit Designers and Tailors need Smart & Sophisticated Labeling.
It's a fact. The better your branding and labeling, the more responsive and repeat business you will receive. Suit labeling needs to have an air of sophistication; regardless of the price point of the suit. With our offering of High Definition woven labels; we are able to bring a quality to your labeling that will be a 'perfect fit' with your custom suit! We will be featuring some of our clients and if you are interested to see what others are doing in the industry, take a look at our blog section titled Featured Customers.
We love the idea of being able to help designers of clothing and apparel for all markets: women, men, baby, kids and styles: professionals, classic, eclectic, retro, etc.
In this case we wanted to highlight these woven labels for men's clothing, made for Leonards's designer Jack Victor: The colors convey a feeling of elegance and class, which are key in this type of market.
Usually as a damask labels, straight cut, sewn in the inside layer of the jackets, by the internal pocket.
Free Quote Request