Creating a Custom patch and not sure what type you want?
We've put this together for you to help you see the differences between PVC patches and embroidered patches.
Take a look at this side by side comparison of these patches showing the same logo design but manufactured using different materials. The embroidered patch is on the left. It is vibrant in color and the threads enable it to have a shine and the feel of a fabric patch.
Before the invention of PVC, this was the main option available if you wanted a custom patch. Still very popular, the embroidered patch lends itself well to uniforms, light wear and more formal style of patch presentation.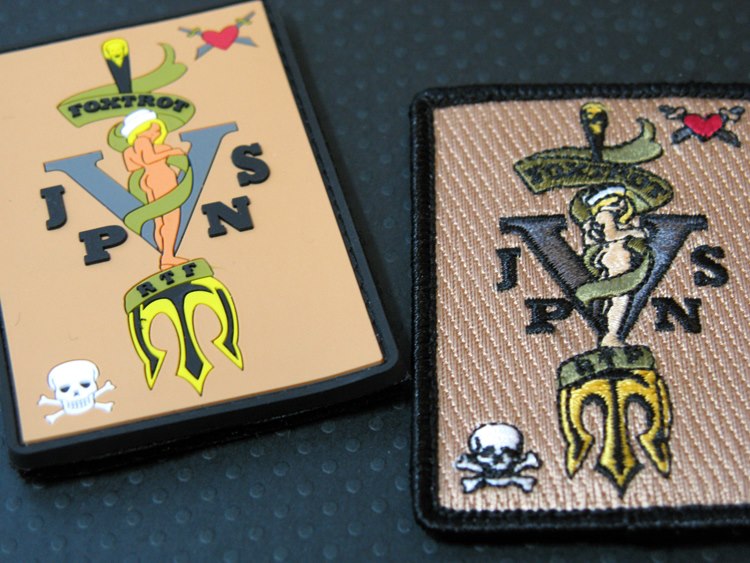 PVC vs Embroidered Patches
Introduction PVC Patches. Unlike the embroidered, this patch is made for durability and strength. The detail in the artwork is crisp and precise, the colors are vibrant. They will not fade in the sun, or crack under tough use. PVC patches are most commonly used by the military, police, swat and tactical team..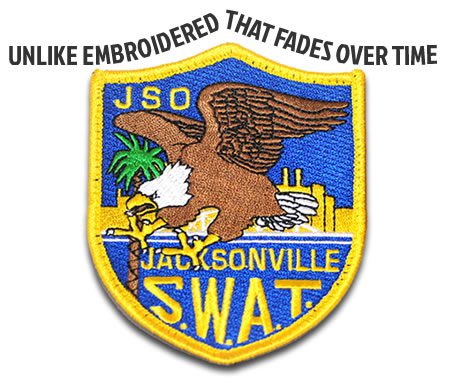 What is a PVC Patch?
PVC (Polyvinyl Chloride) can be molded to any shape and dyed to any color or shade. It allows amazing detail and precision.Do not get confused with Vinyl Patches, which are just printed on a Vinyl Material. Soft Rubber works perfect for colorful or complicated designs with small lines or small text.
These photo comparisons are a perfect display of how different your design can look using Embroidered threads versus PVC Silicone. While embroidery offers that traditional and classic look with a soft feel, the small details are not as visible and color as seen on the PVC patch. The PVC provides an alternative option for those in need of strength and durability.
All options are equally popular among clubs, teams, military and various organizations. It will depend on the specific patch needs to determine which option will work best for you.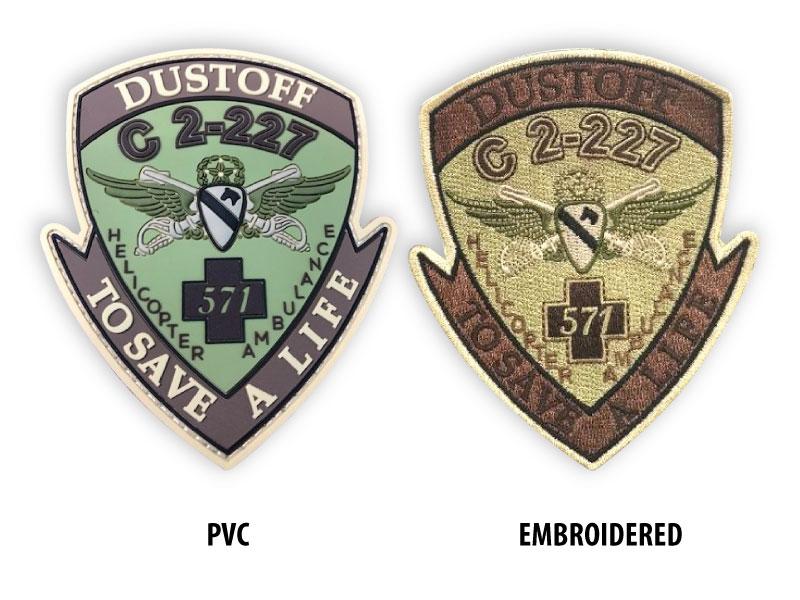 PVC is made from a mold that allow a level of detail and a variety of color to be used that cloth and other sewn materials could never equal. Lettering on PVC can be distinctive and boldly colored allowing easy recognition. Also PVC has the ability to create 2 and 3 dimensional designs that will enhance your visibility of fine details.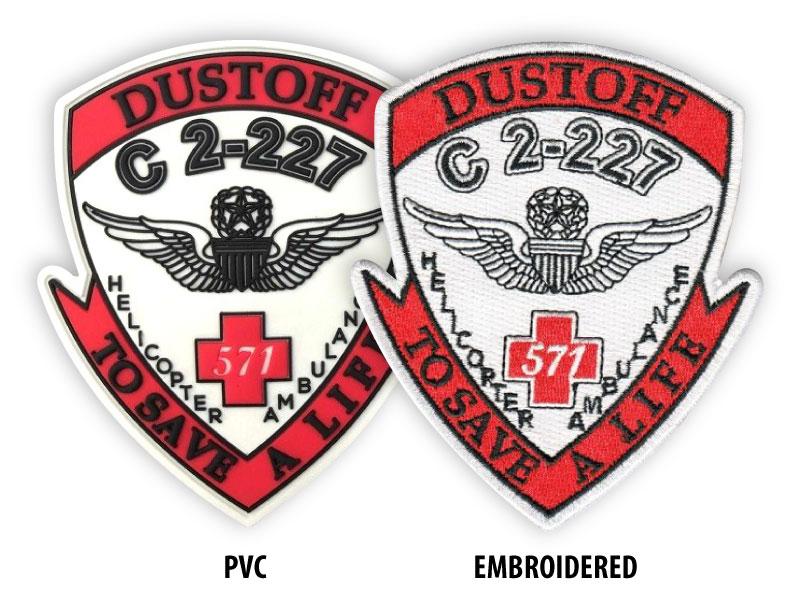 Depending on the kind of use and styles of uniforms, we have many customers who have patches created both ways. They use the PVC for the rugged wear and tear & the embroidered patch for the more formal use. Think of an officer in the Military. There are times and places for both the Formal Uniform and for the Combat Wear.
So, if you are looking for the traditional look and the high quality of custom embroidery, then we certainly have this option available for you. However, if you are searching for the more rugged, weather resistant patch, then PVC will be the best option for you.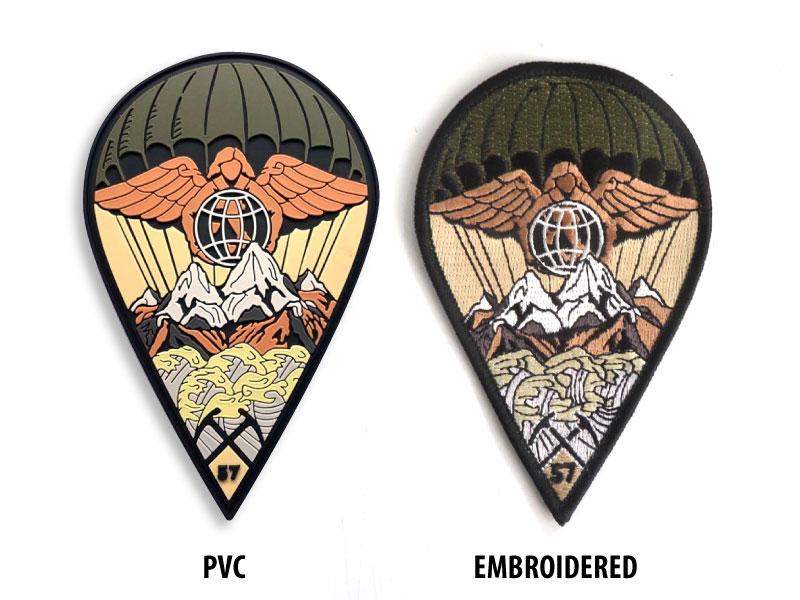 It is our job to accurately translate your design, logo or idea into the right type of material that would display your project at its best. Please give us a call to discuss your project and how it will be worn and used. From here we will be able to determine which of the options ( PVC vs Embroidered Patches) will best serve your needs.
Let's Get Started
If you are thinking about ordering your custom patches, just click on the button below, our expert Sales Reps will get back to you within 24 business hours and guide you through every step of the process.