When we think about construction company promotional items, we think in safety products such as custom key chains, shoulder straps, duffel bags, stress balls, safety vests, water bottles, tape measures, tote bags and carpenter pencils, just to name a few out from the most common promotional products.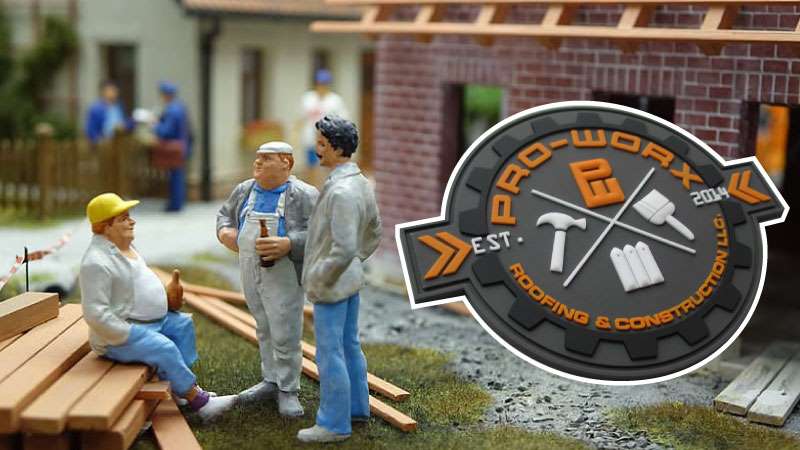 However, a smart solution, that works in many of the cases mentioned above, is to buy generical, non branded products and tag them with your brand using decals or custom logo stickers, fabric stickers, clothing labels or patches. Although this clever idea doesn't always apply. For instance, if you are thinking in custom lapel pins, medals or coins for an award or recognition program.
Personalized Construction Gifts
At Sienna Pacific we have more than 15 years now (2020) manufacturing and supplying personalized items for the construction industry that are used in many ways, to promote businesses on trade show or events.
1. Builders Keychains Giveaway
A personalized keychain is one of the more classic and effective forms of promoting your business. They have a special meaning when used for a construction proyect, as builders can give them away along with a house, office or flat or when closing a deal. Your customers will carry them anyway generating loyalty, advocacy and thousands of impressions among other leads or potential customers. Be sure to add your webpage address, phone or email in the back or somewhere according with your artdesign.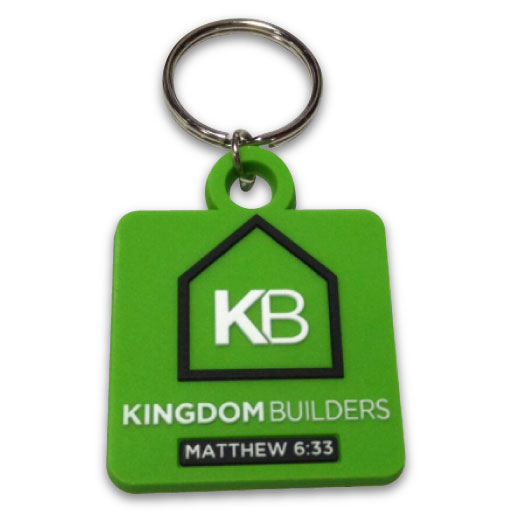 2. Construction Company Coins and Medals
It is not a surprise that a company name Aucoin decided to order custom coins as an special giveaway. Coins are elegant, will last almost forever, they give a solid impression and convey value. In addition displaying an slogan or an important message related to your construction business in always a good idea. "Safety first" is one of the main things customers require from constructors.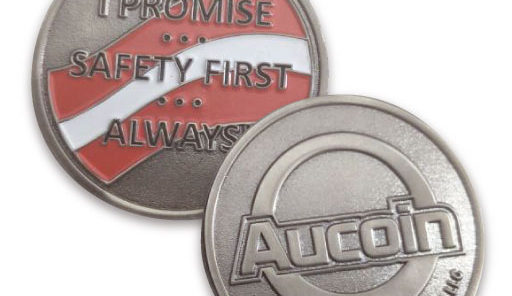 3. Construction Promotional Items: Patches
As we said at the beggining, many types of construction promotional items can be made by attaching a patch with your logo to it. This idea applies for knit bennies, hats, sweatshirts (hooded or not, with or without zipper), T-Shirts (with short or long sleeves), Cooler Duffel Bags and so on. One could say that attaching patches is a pain in the boot, but while fabric patches can come with an iron-on backing, the PVC ones can be required with a hook and loop or peel and stick back in order to make it much easier to tag your construction promo products.
Embroidered patches for the construction business
Among all the known types of patches the embroidered ones are the most traditional. As you can see in the samples below, the merrow border and iron-on backing are almost mandatory. On the one hand the merrow border gives the patch a solid frame with borders. On the other hand, the iron-on back makes it much easier to attach.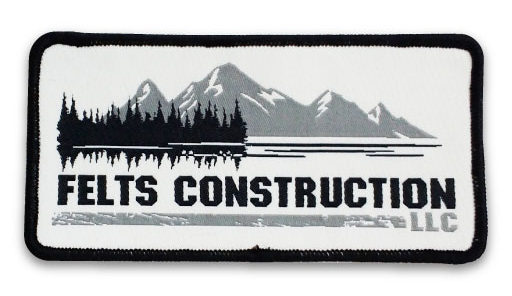 Concrete Company Custom Woven Patches
Unlike embroidered patches, the woven ones have no jump stitches, that's the main advantage of them. The final outcome is a gorgeus patch, so elegant that is ideal for wearing on uniforms, shoulders, jackets, hats, pants or backpacks.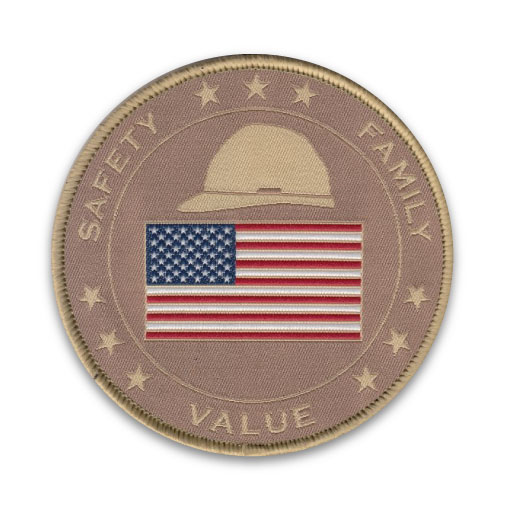 Construction Company Custom PVC Patches
And there is a third option which is Custom leather patches and even a fourth option: the soft rubber ones. Polyvinyl chloride is a bendable and strong material that resembles rubber, with which we supply a special kind of patch with lots of amazing design options such as 2D and 3D angles, raised and recessed areas, colorful elements and custom shapes. PVC patches are made using a mold that will be charge the first time and will be free to use without any additional charge for 2 years after been made. Here you have some samples:
4. Custom Clothing Labels for the Construction Business
And last but not least we have the custom clothing labels which are not promotional items properly but a tag to identify clothing promo products for the construction industry for example. Although in the following samples you will find only woven labels, these can be made as printed labels or as PVC labels.
Moreover, the list of promotional products for construction companies is much longer. We could add charms and pendants, rubber wristbands, metal keychains, metal labels, luggage tags, zipper pulls and many others. Please if you are interested in any other type of giveaway not listed here, feel free to contact us, we will love to hear your proposal or design ideas and very willing to help you with your next campaign.
It's easier with US by your side!
Any size, any colors, PMS color matching. Our professional designers can help you with your artwork.