Are you looking for a way to make your hat more unique? Have you ever considered customizing the patch on the front of your hat with something that is just as personal as the rest of your outfit? You can create personalized patches with Sienna Pacific, just send us your design ideas and request a quote. This article will provide some great solutions for creative hats, and show you how easy it is to customize them with patches!
Hat Design Ideas – Add Custom Patches to them!
There are a lot of different types of hats and hundreds or endless possibilities to customize them. One of the solutions we recommend here to personalize your hats is by using custom patches, whether you want them embroidered, woven, printed, made out of PVC or leather. With Sienna Pacific you can choose also several types of backing options that will allow you to attach them to your hats in an easy way, including: Iron-on, Hook and Loop (Hook and Loop) and Peel and Stick backing options.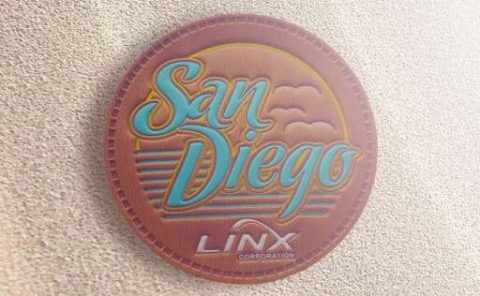 Fitted Cap with Custom Leather Patch
It's time to get the fitted cap out of your closet. There are so many ways that you can style it, and it is a great way to show off your personal style!
Custom leather patches are the perfect way to add some flair to your clothes. They're made of high-quality materials and they come in all shapes, sizes, and colors. You can even get them with custom text or images on them! Our fully customizable options let designers take advantage of the debossed design option which gives their logo a more in-depth appearance while color fills highlight certain areas giving them maximum impact as well!
The fitted cap with custom leather patch is a great way to show your personality and style while keeping the sun out of your eyes.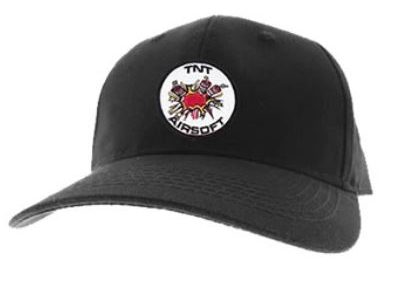 Dad Hat with Embroidered Patch
The dad hat is a modern trend that has been making its way through the fashion industry. This piece of headgear can be found in any color, pattern, or design and it's easy to see why this hat is so popular. The dad hat is casual and comfortable but still stylish enough to wear out with friends for the night. It goes well with just about anything you pair it with and looks great on everyone!
When you're looking for a way to personalize your dad hats, try embroidered patches! These can also be used on jackets or even jeans. They offer endless possibilities and are perfect for adding some flair to your outfit!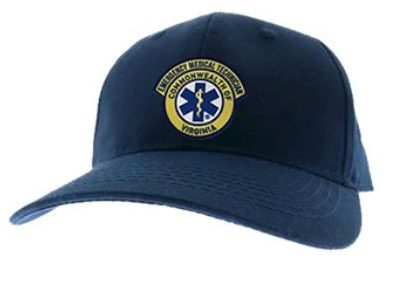 Snapback with PVC Patch
The snapback has been a popular trend in the fashion world for years now. But have you ever wondered what makes this style so appealing to so many people? The answer is simple. They are fun, comfortable, and easy to wear!
Customized PVC patches can be sewn onto these Snapbacks or if you require them with hook and loop backing, you can attach them and remove them easily from your tactical hats! These patches are made of durable materials that won't stretch out even after repeated use and washing.
5-Panel Hat with Woven Patch
A 5-panel hat is a type of cap that has five panels, with four seams and usually a front brim. The crown is typically low and flat, which exposes the forehead. They are often made from wool or corduroy fabric. Most notably, this style of hat was popularized in the mid-1950s by film actor Steve McQueen.
Adding a woven patch to them is another nice idea to give them a unique touch. Woven patches can be sewn on or attached with hook and loop (hook and loop) backing. They are made from high-quality materials that will last for a long time to come!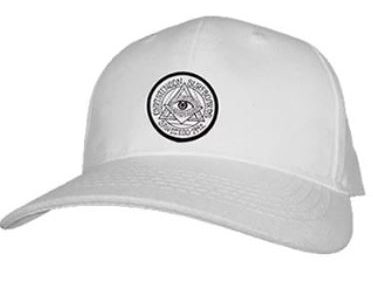 Trucker Hat with Leather Patch
Trucker hats have been a staple of the "cool" look for many years. They were first worn by truckers as a way to deal with the heat and sun on their face while driving long distances, but as more people began to wear them they became more than just an accessory for those who work outside. Nowadays you can find different styles and colors of this hat in almost any store that sells clothing or accessories. While there are some people out there who believe this trend is going away soon, I think it will be around for a very long time yet. Almost any kind of patch would look great displayed on a trucker hat, however, leather patches can give them a rustic sort of look.
Baseball Hats with any type of Custom Patch
The baseball hat is a timeless accessory that has been around for over 100 years. The first known use of the baseball hat was in 1880, but it became popularized by Brooklyn Dodgers player Jackie Robinson in 1947. Today, you can find many styles and colors to choose from as well as different types such as fitted or snapback. Baseball hats can be combined with any type of custom patch. Choose the material that better suits your needs.
Patched Beanie Hat Design Ideas
I'm not sure if it's the cold weather, but I've been really trying to wear beanie hats lately. It seems like they're all over the place and there are so many options for them that it's hard to pick just one. I love the look of a patched beanie hat with an interesting pattern, but you can't go wrong with classic styles like black or navy blue. Beanie hats are great because they go with everything – now you just need to find some patches that will give them an extra edge!
Bucket Hats
Bucket hats are a timeless accessory that have been around for centuries. They were originally worn by sailors to keep their heads dry during rainstorms at sea, but today they are used by hipsters and outdoorsmen. Bucket hats come in many different colors and styles so you can be sure to find one that is perfect for you!
I know, adding patches to Bucket Hats is not very common but it is not a sin, so don't blame me for that. The good thing about Bucket Hats is that they offer a wider area where to display your patches allowing enough space for larger rectangle patches. Using custom leather patches for this kind of oldfashioned hat is again our best recommendation.
Little labels for Newsboy Cap
In the United States, a newsboy cap is typically worn by young boys with large front-located curls. They are often associated with children from low socioeconomic backgrounds and were popularized in America during the Great Depression. The caps have also been adopted as a fashion statement by some celebrities such as Kanye West and Justin Bieber.
Here we don't have much space for displaying patches on the front, but what about a little label on one side? This is a simple design idea for you to personalize the design of a Newsboy Cap.
Fedora
A Fedora is a classic hat that has been in men's fashion for over 100 years. These hats are mostly seen being worn in the summer months or during other warm weather climates, but they have become more popular to wear year-round recently. The name "fedora" was taken from an 1882 play called Fédora by Victorien Sardou, where actress Sarah Bernhardt wore a soft felt hat with a center crease and wide brim. It then became popularized when it was worn by actors Rudolph Valentino and Douglas Fairbanks Jr., who were both known as heartthrobs of their time period. Since its creation, there have been many different versions of this hat created all around the world.
If you are thinking of giving a nice personal touch to a Fedora hat, attaching a Patch to it could be the solution. We manufacture all kind of patches and labels ideal to identify uniforms.