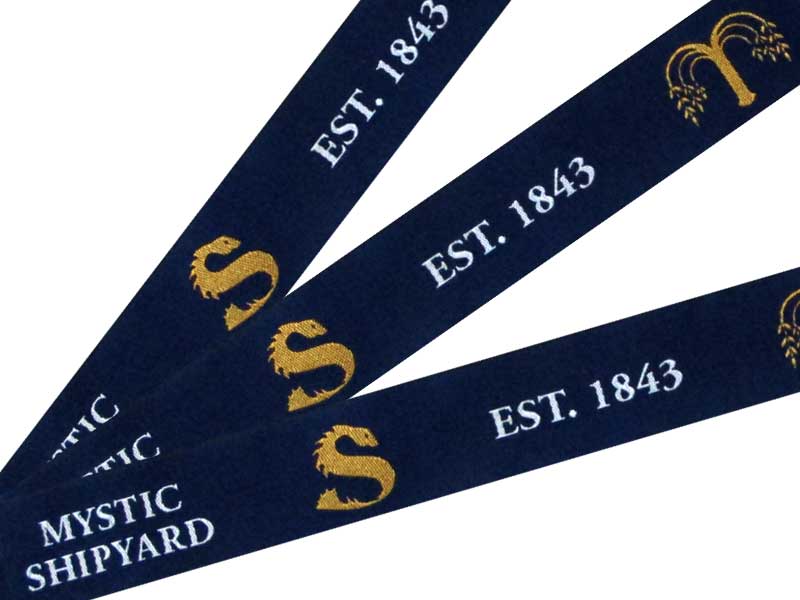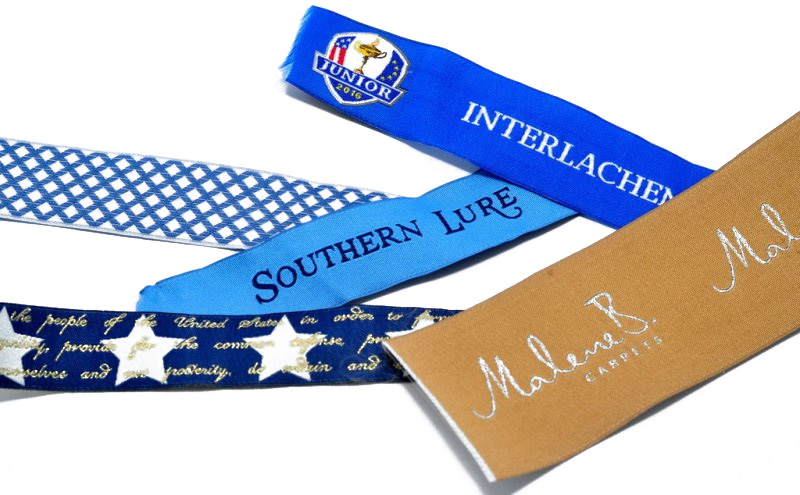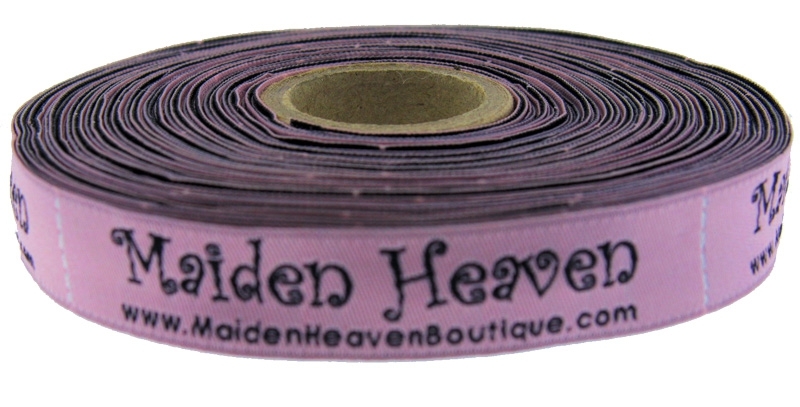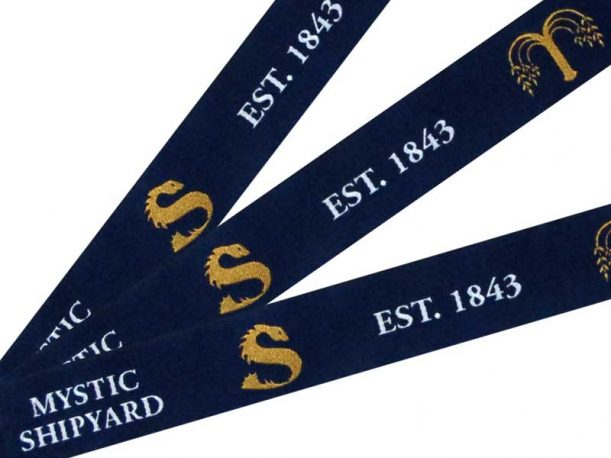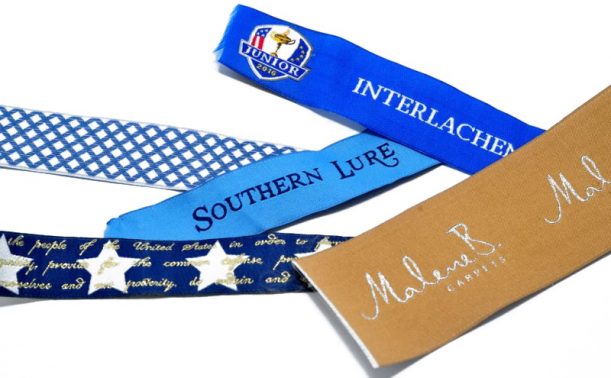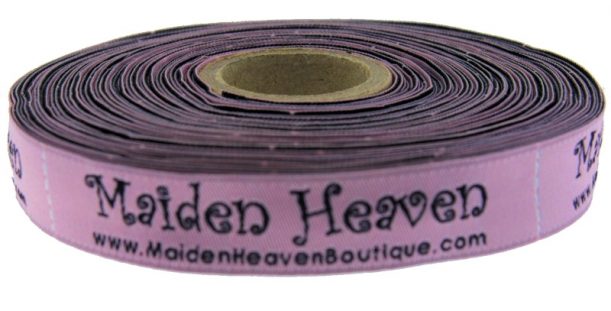 Custom Woven Ribbons
Custom woven ribbons are a great way to add a personalized touch to your gifts. From simple striping to complex patterns, we have a wide selection of woven ribbons that can be customized to suit your needs.
A Woven Ribbon is made in damask quality and they are the equivalent of woven labels on a roll. The main difference is that they are not cut.
Damask is a medium-weight fabric of polyester that is plain-woven with a fine crosswise rib effect. Damask labels work great for designs with intricate, and small detail.
Ordering Custom Woven Ribbon is Easy With Us By Your Side.
Our exclusive online ordering system makes it easy to be in control of your order process. You call the shots!
---
How to Measure the Length of your Woven Ribbon?
A woven ribbon tape is ideal for displaying your logo continuously and in an evenly spaced sequence.
The most common uses of a fabric tape are in the lining of clothing such as jackets, pants, belts, shirts or even on dog leashes. Our woven tape is of damask quality using 100% polyester threads, same as our damask labels individually cut.
The minimum purchase order is 100 yards. The woven tape is not a continuous tape of material but actually cut strips, e.g., 2-2.5 yard strip for 50 strips to total 100 yards. The higher total yards purchased does influence the flexibility in strip length possible in your order.
Woven tapes are quoted on a case-by-case basis because of the individuality they display in the height and the length of your logo.
Sizing Your Woven Tape
First Tip: determine the height of the tape. This includes the area top to bottom you want the tape to be.
Second Tip: Determine the live area for your logo. Your individual logo will be duplicated; thus knowing what size you envision the logo to be will re enforce the height and the # of times the logos will appear and it on the total yards.
Third Tip: determine the amount of spacing between each logo shown. Whether you are cutting your tape after each individual logo or at a certain length spacing is crucial to the successful application of your woven tape with your logo to your products. Generally speaking most common spacing are between 0.5″-1″ space but not limited to. Often some customers will do spacing evenly after each logo or pair a few together and have one large space to indicate a cut.
Following these tips will be an effective tool to help your sales rep exactly the vision you had in mind so that they can illustrate woven tape into a reality.
---
Do You Want to Know More About Our Custom Ribbon Labels?
Custom woven ribbon is the perfect material for your project. It is a beautiful, high quality option that adds an elevated look to your packaging or product. We work with small businesses, large corporations and everyone in between. Our ribbons can be used as apparel labels, hang tags, product packaging and much more!
Pricing will vary depending on the size of your order with a minimum order required. Our ribbons are also available in several different materials including cotton twill and satin for those who want something that doesn't have that traditional feel but still looks great! We have access to many different colors so if there is something specific you need just ask us about our options – we're happy to help make it happen!
A Custom Woven Ribbon is the perfect material for your project. It is a beautiful, high quality option that adds an elevated look to your packaging or product.
What We Need From You
Style: We can make custom ribbons in both woven and printed on cotton styles.
Height: Anything from 0.5″ – 4″ in height
Length: How many yards do you need? They will com in rolls of about 10 yards each.
Your Design: We need to take a look at your design in order to find out which style is best to make your ribbons fit your design.
Your Timeframe: Our manufacturing process takes about 2-3 weeks for production.