Looking for some inspiration or a helping hand to get you started on your next custom patch project? Look no further! Sienna Pacific is happy to provide 5 free patch design templates for download. These templates are easy to use and can be customized with your own text and logo. So what are you waiting for? Get started today!
FREE Patch Design Templates
The following templates are made in PDF format and can be oppened and edited with any vector graphic editor program. There are free and payed options for these softwares. If you are in a low budget we highly recommend using Inkscape which is an opensource vector graphic editor solution and you can install it on many operating systems such as Windows, Mac OS, Linux, Ubuntu etc. Among the payed options Adobe Illustrator and Corel Draw will work awesome for your patch design edition work.
How to use them?
Each shape we are giving away today is made in vectors, that means you can easily scale them up or down. By default our patch design templates measure 3 inches, with 14pt font size. Be aware that if you are using a script type of font then you will have to increase the size of the font. Our advice is: try not to use script fonts, use serif or sans-serif instead and no lower than 14 pt in size. This is specially important in the case of embroidered or woven patches, although you can always choose printed woven patches and printed pvc patches which allow high level of detail and smaller lettering, even color gradients.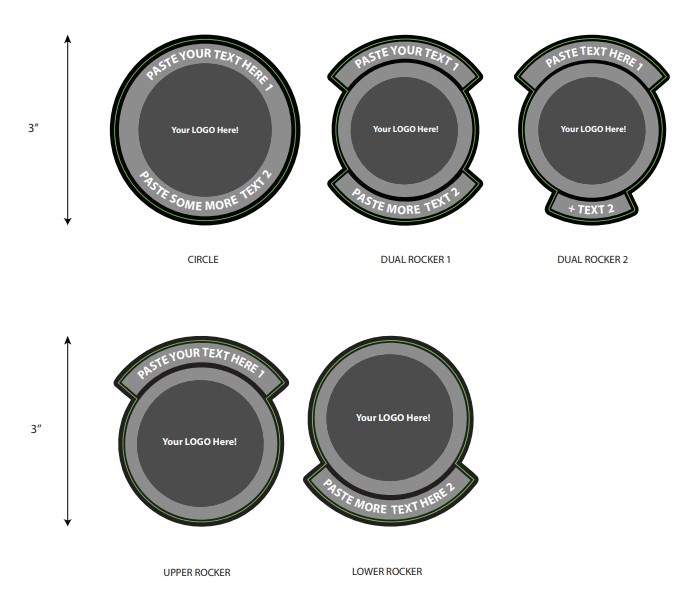 Template # 1 Round Patches With Rockers:
Round shaped patches are a classic choice, maybe the more common one of all times. It works for almost any purpose, for identifying uniforms, officers, ranks, for awarding or recognition, for labeling a clothing line, to addorn caps, hats, and more. They are equally used by EMS companies, soccer teams, karate and martial arts schools and so on. The first design variation you will be tempted to use when choosing round patches is to add rockers. Rockers help a lot when you already have a round logo but you would like to add some information like slogan, city, year, event date / place. We made 4 variations for you to customize yours.




Template # 2 Square and Rectangular:
On the one hand these kind of patches are often chosen by companies for labeling their products. Companies like square shaped PVC patches or labels because the material is soft but strong, very similar to rubber, great for outdoor gear. On the other hand, rectangular and square shaped fabric patches are also very popular among biker clubs and they are used to send a funny or strong message in order to make the others know the wearers attitude. Additionally, they also order square or rectangular shape for memorial patches to honor friends, family or road companions who passed away.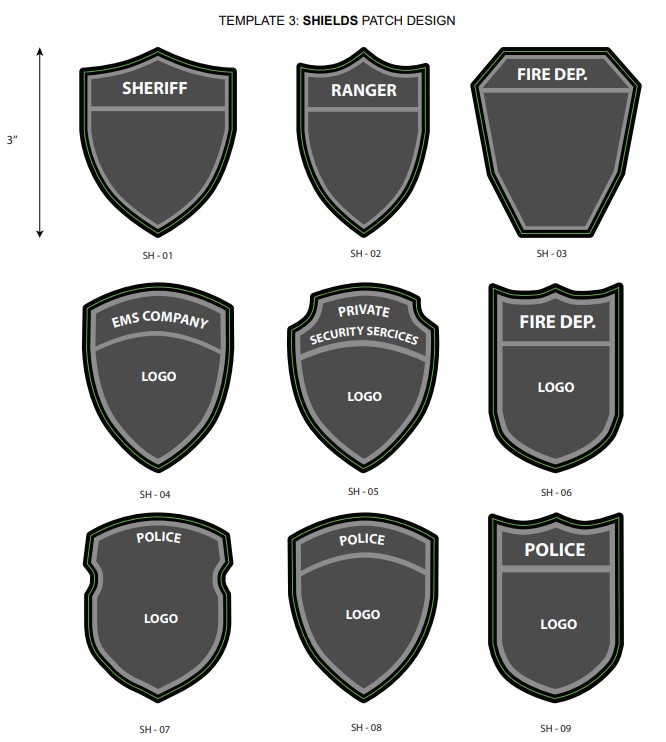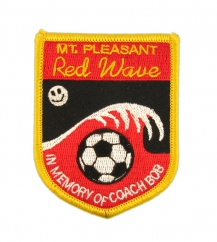 Template # 3 Shields:
Shield shaped patches are mostly used by police departments, to identify sheriff for instance. Other shield shaped patches are used by Fire Department officers, rangers, coast guard, private security companies, among other law enforcement corps. The template is made with vectors for you to easily scale your patch design, weather you want to make it larger or shorter. Just copy the shape you want, then paste it in another canvas, adjust the colors for the background, the base layer and text, add your logo and you are ready to go. This particular shape is also popular among clubs and organizations as a way to show membership. Adding a personalized touch to the shield patch design can turn it into a great gift for friends and family.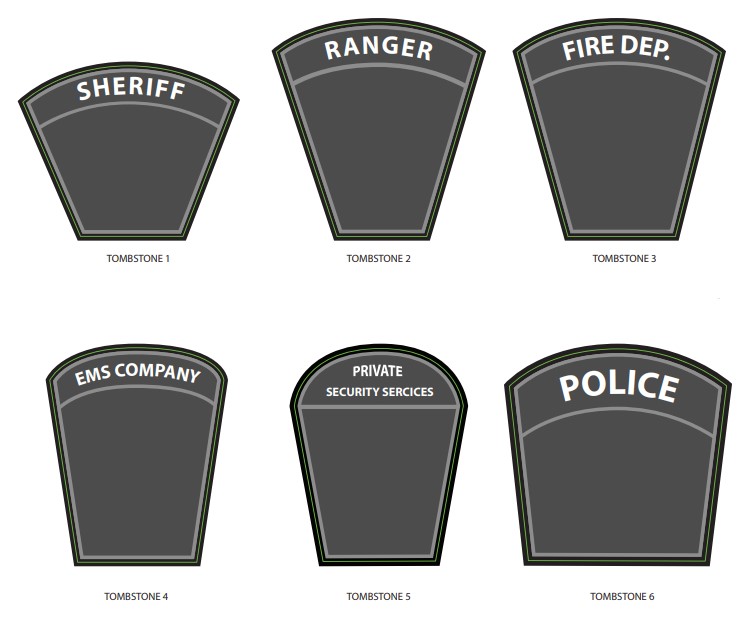 Template # 4 Tombstones:
Tombstone shaped patches are perfect for shoulder patches, they are normally 4 inches large at least and they look great on police uniforms helping recognize easily your officers as the authority and law hand wherever they are. Adding a darky design they are used by many biker clubs as a way to make fun of death. It is common to see these shapes with sayings like "R.I.P.", "Born to ride, forced to work", "Live fast, die young". These patches can also be used by military units as a way of showing that the wearer has been in combat and survived it, or as a memorial patch for a fellow comrade who didn't make it.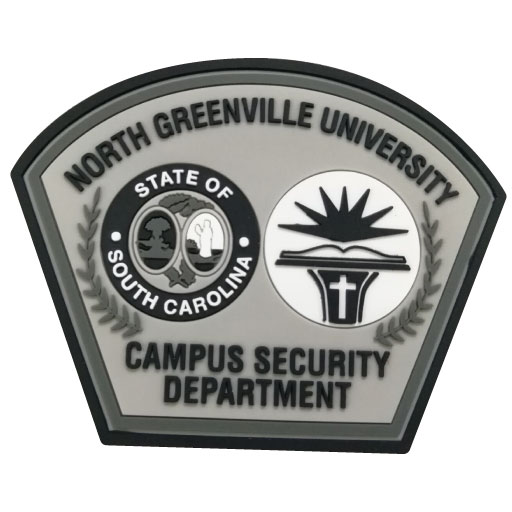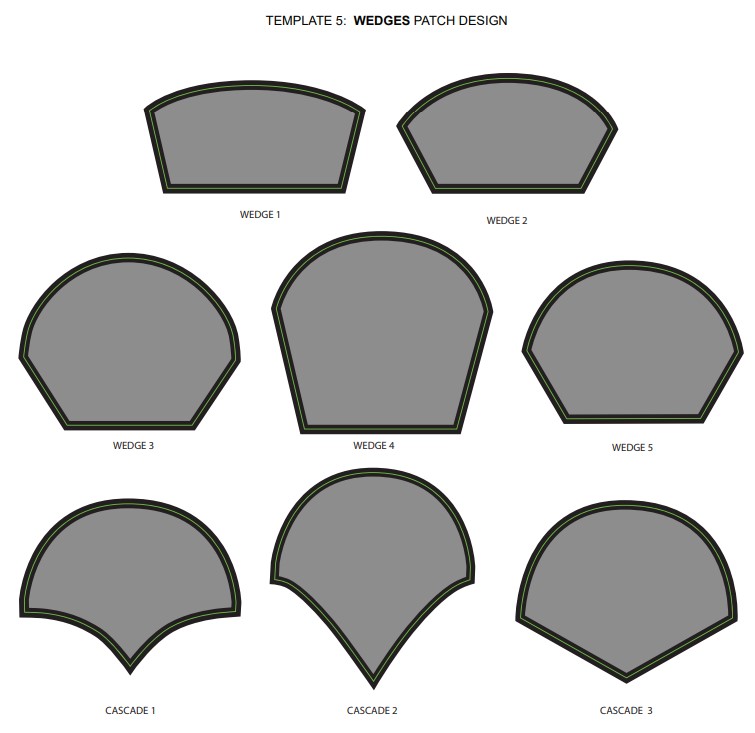 Template # 5 Wedges:
Wedge shaped patches are mostly used by law enforcement and military units. They can be sewn or ironed on clothes, vests or gear. The template comes with all these variations so you can easily edit them and personalize your own design. You can change colors, add text or even upload your own graphics. These particular shapes are also popular among clubs and organizations as a way to show membership. Adding a personalized touch to the wedge patch design can turn it into a great gift for friends and family.
We hope you will find this templates useful and that they will help you create amazing patch designs that everyone will love. If you have any questions please don't hesitate to contact us, we will be more than happy to help.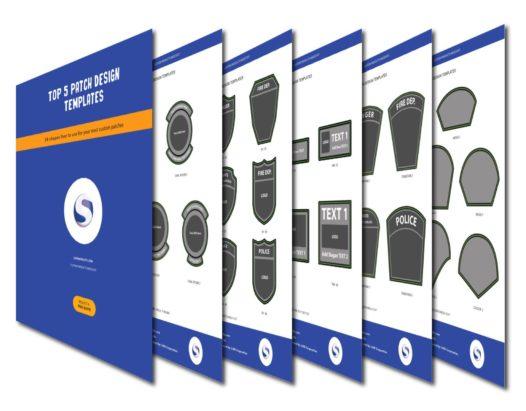 Subscribe to our Email List and receive our Custom Patch Design Template for Free
Fill out this simple form with your Name and Email, click on submit and you will receive an email with a link to the template in PDF format suitable to be opened and edit with any vector design app such as Adobe Illustrator, Corel Draw or Inkscape.
Let's Get Started
If you are thinking about ordering your Custom Patches, just fill out our simple quote request form, our expert Sales Reps will get back to you within 24 business hours and guide you through every step of the process.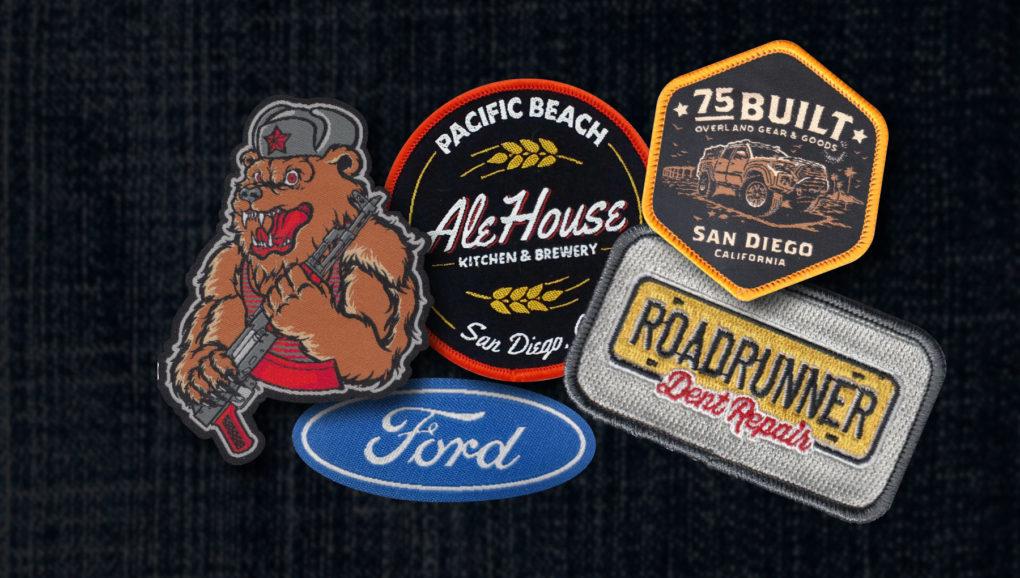 Patch Sample