Dog Patches are Ideal for Dog Vests, Dog Promotional Products, Pet Trade Shows and Custom Pet Products. Patches for dog vests are used to identify large dogs and small ones with a logo or ID, and can be made out of different materials.
It's easier with US by your side!
Start your next custom dog patches proyect today!!
Dog Patches Materials and Backing Options
Although Soft Rubber PVC is the last trend for this kind of dog patches, you can also choose to order fabric ones, whether embroidered or woven.
Consider that while the velcro backing is available for all of them, iron on works only for fabric patches.
Here you have several galleries with samples of dog patches we have made for customers here in the US for you to get inspired.
Velcro Dog Patches
Dog Patches with Velcro Backing are commonly ordered by foundations, NGO's, private companies, agencies or departments that manage some kind of working dogs or train them. They are easy to put on vests that come with an adjustable strap and are dog comfortable.
Logos & Dog ID Patches can be attached to custom printed pet promotional merchandise in many ways, but one of the smartest options available is using this hook and loop system suitable for a wide variety of pet promotional items. In addition, Velcro Dog Patches are very useful at pet expos and related events as an easy way to tag Promotional Dog Apparel and Pet Clothing.
Velcro PVC Dog Patches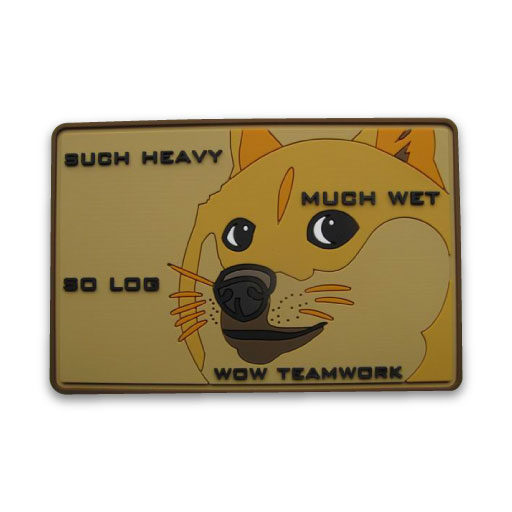 Velcro Embroidered and Woven Dog Patches
Velcro backing is also available for fabric patches and they are very popular among the military and police units and law enforcement agencies in general.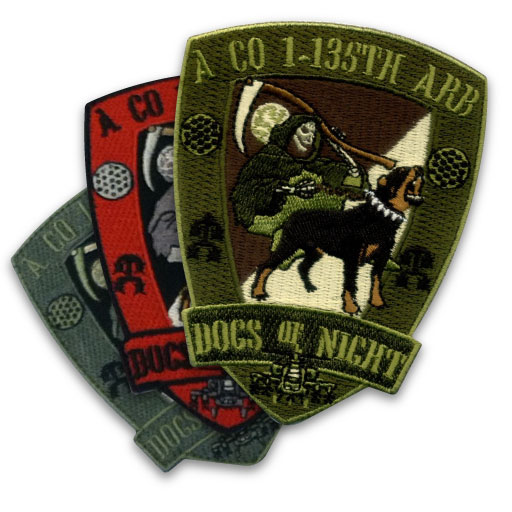 PVC Patches with plain backing
Custom Service Dog Patches, Pet Labels and Pet Patches can be made with plain backing. In the case of the PVC ones adding a sewing channel is almost mandatory whether you be thinking in attaching them by hand or using a sewing machine.
Fun pet patches made out of this soft rubber material are suitable for small dogs, therapy dogs and for heavy duty canines.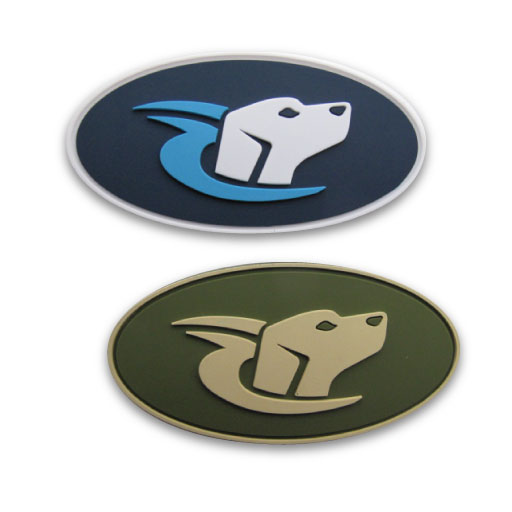 Embroidered and Woven Dog Patches
If it is thrue that PVC is best for outdoor gear being more resistant and water proof, the classic embroidered and woven patches have other advantages. One of them is they can be ironed on (with the proper backing), in order to attach the path very fast to hats, jackets and almost any other kind of clothings.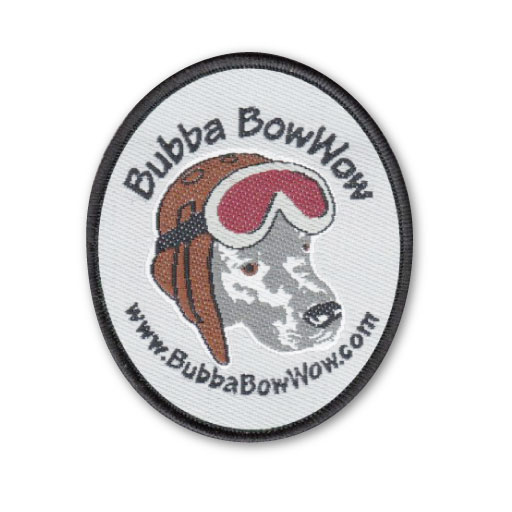 Customer Reviews



Woven Labels - Damask


5 out of 5 stars

10/22/2019

" It was a pleasure working with you on my order! Becky was great. The labels are exactly what i was looking for! Thank you!."

Trust Your Dog Training TYDT

PVC Label


5 out of 5 stars

10/07/2020

"I love my custom flexible PVC label. It's clear and colorful and easy to rivet onto my products. The ordering process is easy peasy though somewhat different from other online retailers. Becky does a great job staying on top of things."

Trust your dog training TYDT

Embroidered Patch


5 out of 5 stars

08/23/2016

"Quick and onetime responses to correspondence. The products are top of the line and the company is always more than willing to send samples to make sure the product is right! Becky worked very patiently with us through all the changes we made. We appreciated her quick response and her want for customer satisfaction."

Tender Loving Canines Assistance Dogs, Inc.
Advantages of Working with Us