Custom Motorcycle Pins

Motorcycle Club and Biker Pins
There are certain things that can go a long way in increasing your brand recall for a small amount of money and one of these tools are motorcycle lapel pins.
Lapel Pins from Sienna Pacific can be given away as gifts at fairs and exhibitions, trade shows and other company events. Lapel Pins have a high-perceived value among people, especially if they are designed well and look good.
Lapel Pins are quite inexpensive; you can easily manage to distribute them in large quantities.

Motorcycle Vest & Jacket Pins
Ordering Custom Biker Logo Pins is Easy With Sienna Pacific
Our exclusive online ordering system makes it easy to be in control of your order process. You call the shots!
Our Ordering Process – From Start To Finish

Let's Get Started
If you are thinking about ordering your custom-made products, just click on the button below, our expert Sales Reps will get back to your withing 24 business hours and guide you through every step of the process.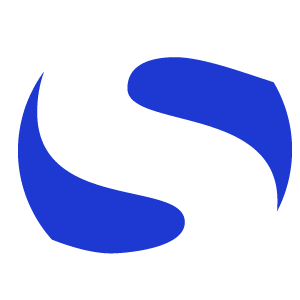 Frequently Asked Questions
What's the Right Size for My Pin?


The right size for your pin will vary according to the use you will give it.
For custom lapel pins that will be worn on nice formal suits and that will resemble a piece of jewelry, a size between 3/4″ and 1″ will be just right.
Pins that are given to volunteers, and are supposed to make an impact, stand out, can be between 1″ and 1 1/4″.
Trading pins are almost in a category of its own. They need to be flashy and get lots of attention, so anything from 1 1/4″ and 2 1/2″ is fair game.
How Do You Manufacture My Pins?
For almost all of our pin styles, we use the die-struck method: we manufacture a die and we then strike the design into the base metal, which is then colored, plated, and polished. Die-strucking works great for designs that are 2-dimensional and pins having a flat base.
3D Casting is also an option, and it is mostly used for pins that have a three dimensional quality to them, and pins with cut-outs.
Where are our pins made?
We work with overseas factories for best craftsmanship and economic prices but if you must have Made in USA manufacturing, we can also source those for you.
How Long Will It Take For My Pins To Be Made?
Most die-struck lapel pins are made within 3 weeks of ordering and 3D Cast pins will take a little longer (3d sculpting is a delicate process). We can try and rush production of your pins but we offer no guarantees.
What's Your minimum Quantity?
We have a soft 100 minimum pin ordering policy. This is the minimum quantity we offer with a great pricing. If you need less than 100, we can accommodate your order but the price per pin will increase substantially.
How Can I Customize My Pins?
We can help you create a custom lapel pins order for an extra fee using the following methods:
Engraving: The most common use of engraving is numbering the pins, used mostly for those considering their pin for collectors.
Printing: We can silk-screen any message on a hard enamel surface, a great way to create a customized years of service pin.
What material will my pins be made out of?
The material a pin is made out of will determine the perceived value they will have to the person that will wear it, and it will also influence the amount of detail that will be possible to achieve.
The most common material used in lapel pin manufacturing is brass/bronze: It is malleable enough that will be able to accomplish enough detail to make your highly detailed logo look great, and it has a nice weigh to it. We recommend it for almost any design, and for logo, award, service recognition pins.
The second option is iron: It is slightly less malleable than brass so the amount of detail it can accomplish is slightly less, it is lighter in weight. We recommend it for those occasions where the budget is tight, and the pins will be used as a promotional token, or a giveaway. They are the only choice when the pin is used as a hat pin, golf ball marker or as an insert to any other accessory where a magnetic material is a must.
Aluminum is often used for printed pins: They are used as a blank base where the printing will occur, colors hold on to it nicely. They are light in weight. If you need your printed pin to have some weight, we can use bronze and add epoxy coating to it.
Stainless Steel: Used for those occasions when you need your pin to be hypoallergenic, mostly used in costume jewelry.
What plating options do I have?

What About Colors, PMS Matching and more?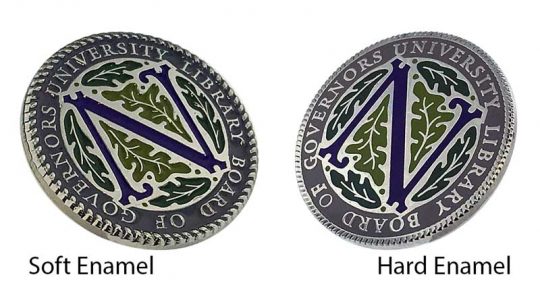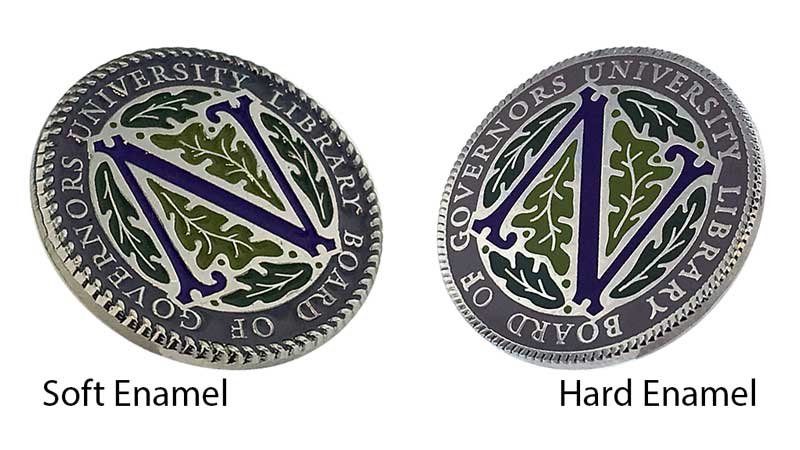 The way we add color to your pin depends on the type of pin you are ordering.
For a die-struck pin, we can use either soft enamel or hard enamel colors. We use PMS Color Matching.
Printed pins can be made by spot printing the color into the metal. We match your PMS colors. For 4-color process, the standard is CMYK colors.