Looking to give your clothing line a polished and professional look? Hem tags are a great way to do just that! In this blog post, we will rewiew the different types of folds and basic layouts for hem tags, as well as how to design your own with the help of our toll free Hem Tag Templates. Download the PDF and start editing your clothing labels now in any vector file editing program (such as Adobe Illustrator, Corel Draw, Inkscape or any other). Sienna Pacific offers high quality Custom T-Shirt Labels and Hem Tags at incredible low wholesale prices. Learn more about the subject in this post!
Top 7 Hem Tag Templates
This template we are giving-away today was made by means of helping our potential customers find their personalized products the easiest way. The PDF document is made with vectors, it includes seam allowance, and folding lines, as well as easy editable text lines, and logo area indicators all put together in the most popular sizes and layouts. Simply copy paste the model you want to use, on to a new project or a new canvas and start customizing your Hem Tags.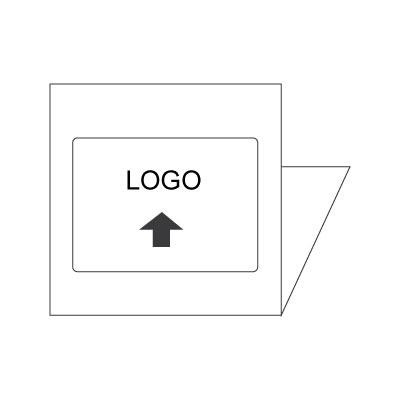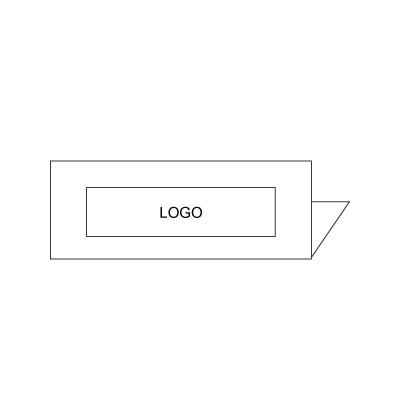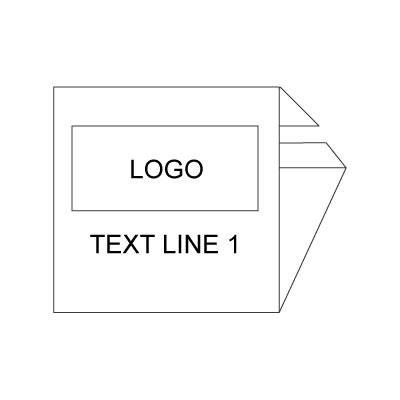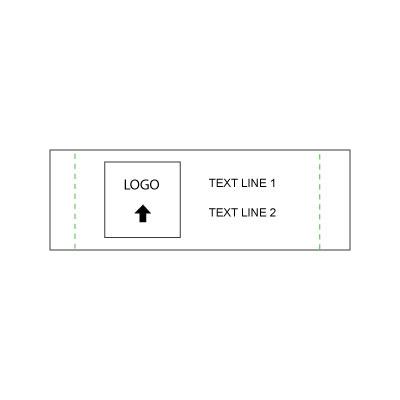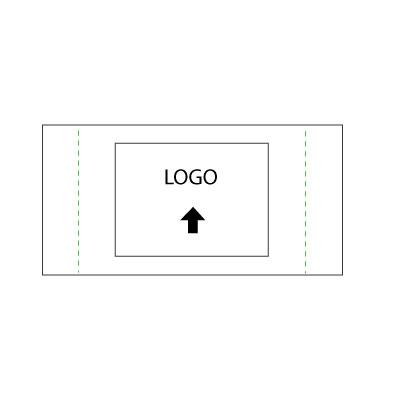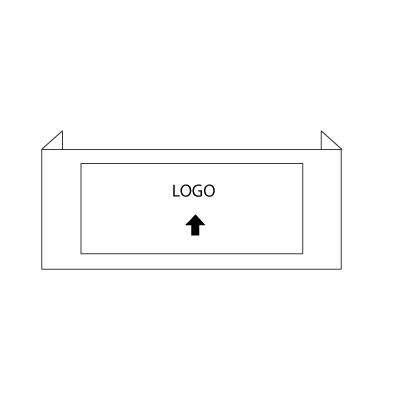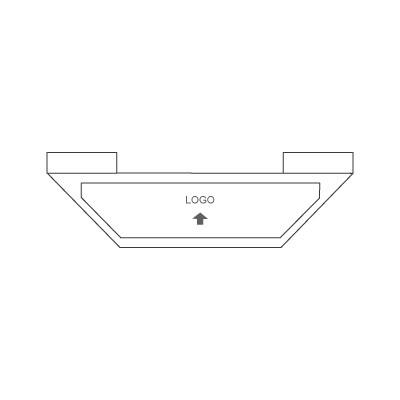 Layouts
For this hem tag templates we have try to keep things simple because the design alternatives are virtually endless. This is why we give you 3 basic layout options: logo only, text + logo and text only, horizontal and vertical. Choose the one that beter suits your needs.
How to use our hem tag template?
Once you have oppened the PDF file with your prefered vector editing program, open up your layers pannel and be sure all the layers are unlocked. Use the area select tool to draw a square around the design you want to use. Copy with Ctrl-C , open a new project and set your canvas to A4 or any other size bigger than the template. Then paste the selected template with Ctrl-V, ungroup it if necessary, and start customizing.
Working with vectorized images
If you chose a Logo Only template or a Logo+Text you will need to have your logo in vectors (.ai, .cdr, .svg). Please be aware that common files like JPG or PNG won't work. However, if you just don't have your logo in vectors and only count with, let's say, a logo in a jpeg file you will need to convert image to vectors.
Otherwise, If you do have your logo or icon already vectorized, import it or drag and drop it into your canvas. Position it in the place you want it to be on the label (inside the logo area) and you are done.
In the case the logo you are working with has color gradients you will need to change them for solid colors.
Additionally, if your logo has a lot of little details, (or a lot of unnecesary nodes) it might be mandatory to simplify it. In every case our proffesional graphic designers can give you a hand.
Working with TEXT Elements
The Text elements included in these hem tag templates are easily editable, just be sure they are ungrouped and then double click on them to start typing your own content. Nervertheless, we highly recommend not to use script fonts or even serif fonts specially for small lettering. It is always better to use sans-serif font type instead and not condensed versions if possible.
In the case you are using special fonts you will have to convert them to curves before sending us your project. Generally it is a good practice to convert all your text to curves (vectors) before sending your artwork to someone else. Finally, consider that the text in curves is not editable, so if you want to correct some typos, be sure to do it before converting text to curves. The best advice here is to save a version with editable text elements and another version (with another name) only for sharing with us or with any other custom clothing labels supplier.
5 Types of folds for Hem Tags
Although there are at least five (5) main possible types of folds for hem tags, the most common ones are 3: center fold, manhattan fold, and no fold (or straight cut).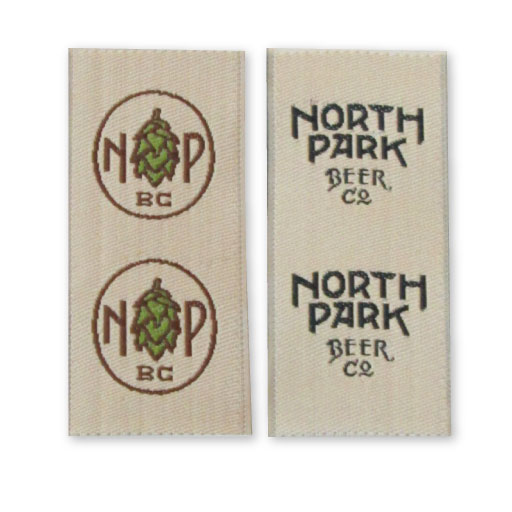 Center fold
this kind of fold is the most common type of fold for hem tags. It is done by folding the tag in half, lengthwise. This type of label is available for both woven and printed labels. Center-fold labels are a great choice for those who want a professional look for their product.
Manhattan fold
The Manhattan fold is a modern twist on the classic centerfold. By combining an ends-fold with a centerfold, you create a label with three folds that can be used as an outside hem tag. This design is especially popular with contemporary clothing brands that want to add a touch of sophistication to their garments. The Manhattan fold provides a smooth look, as both visible ends are folded. This gives your labels a clean and polished appearance that will elevate your brand's image. Plus, the added folds provide extra stability, ensuring that your labels stay put even when subjected to abrasion or vibration. If you're looking for a stylish and functional label solution, the Manhattan fold is an excellent option to consider.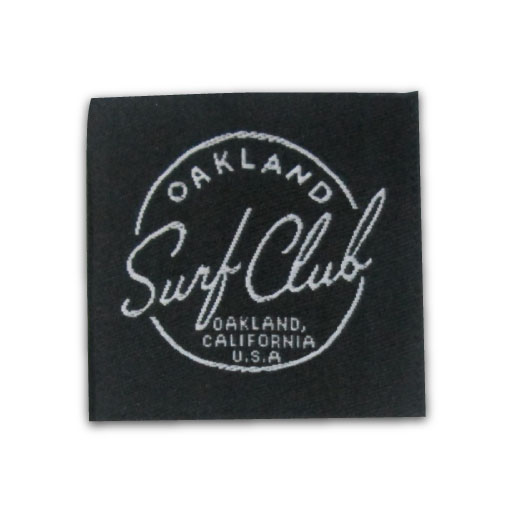 No fold (or straight cut)
If you're looking for a neat and professional finish for your labels, then you can't go wrong with a no fold (or straight cut) label. These labels are exactly what they sound like – they're not folded, and can be sewn from anywhere on the garment. This gives you a lot of flexibility when it comes to placement, and also means that most edges won't fray as they'll be heat-cut.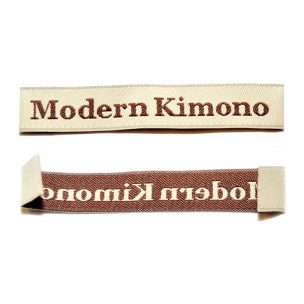 Ends fold
Ends-fold labels are one type of label that is becoming increasingly popular, due to their finished look and ability to protect fragile edges. These labels are created by folding the ends of the label (usually a 1/4″ fold), which gives them a smooth, finished appearance. Ends-fold labels are most commonly used on natural materials, as the folded edges help to prevent fraying. However, they can also be used on woven labels. No matter what type of label you are looking for, ends-fold labels are an excellent option to consider.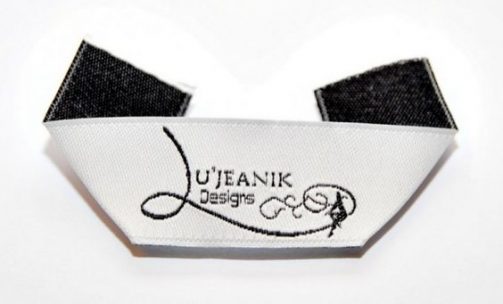 Mitre fold
The mitre-fold is a type of fold that is commonly used for attaching labels to garments. To create a mitre-fold, the fabric is first folded in half lengthwise. Next, the fabric is folded at a 45-degree angle, creating two tabs. The label is then attached to the garment at the tabs, usually with a adhesive such as heat-activated glue. The mitre-fold is often used because it provides a secure hold for the label and prevents it from peeling off over time. As a result, it is a popular choice for businesses that need to attach labels to large quantities of garments.
FAQ
Let's Get Started
If you are thinking about ordering your Custom Clothing Labels, just fill out our simple quote request form, our expert Sales Reps will get back to you within 24 business hours and guide you through every step of the process.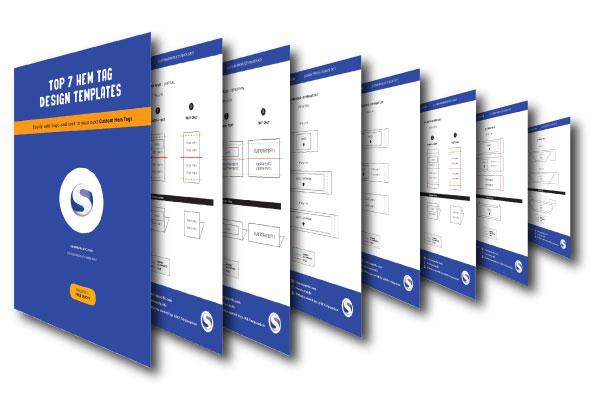 Subscribe to our Email List and receive our 7 Hem Tag Templates in 1 for Free
Fill out this simple form with your Name and Email, click on submit and you will receive an email with a link to the template in PDF format suitable to be opened and edit with any vector design app such as Adobe Illustrator, Corel Draw or Inkscape.
Related Posts