Sometimes you may want to remove an iron on patch from a garment. Maybe you have outgrown the patch, or maybe you just want to change the look of your clothing. Whatever the reason may be, we have put together a guide on how to remove iron on patches in the easiest and most effective way possible!
As Iron-on patches are put on to cloth with a heat-activated or "fusible" adhesive they can be hard to remove. This is why when heated to detach sometimes it can leave behind ugly glue residue after removal. Fortunately, there are a few methods for getting rid of them.
Three tricks to do it:
Remove your patches using an iron
Using Adhesive remover
Getting rid of the residues (Tips)
How To Remove Iron on Patches with an Iron? (Works for cotton shirts and denim)
The most common way to remove an iron on patch is by using a household iron. Before starting, make sure that your patch is completely dry. If it is not, the adhesive will not come off. Here are the steps: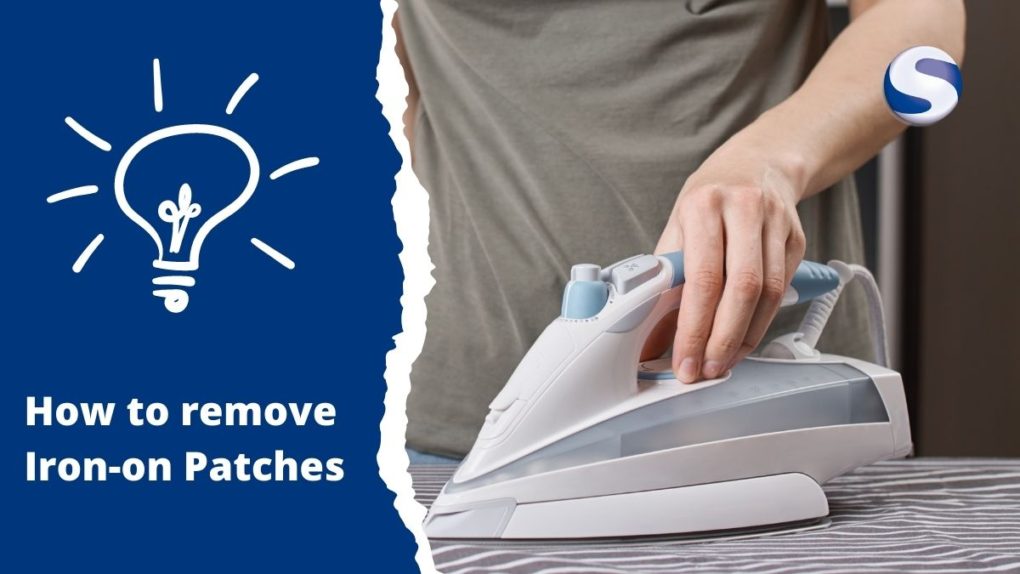 Total Time Needed :
15
Minutes
Total Cost:
from $0.00 to around $36.00
USD (you most probably will find all the required tools at home, so you won't spend a cent.)
Required Tools:
– Common Home Iron (Alternatively you can use a Heat Press, a Steamer, a hair dryer, or even a heat gun or heat blower) Price: $16.99
– Wax paper / Thin piece of cloth / Rag. Price: (around) $10
– Ironing board or towel (you surely have one at home) Free
– Tweezers $10

Things Needed?
– You will need a power source where to plug your home iron.
Step by step method to remove Iron On Patches with an Iron:
How To Remove Iron on Patches using Fabric-Safe Adhesive Remover?
Warning: test first that your fabric won't be damaged by the adhesive remover. To do this find a little part of the garment (preferebly an unvisible part of it) and put on it just a couple of drops of the liquid you bought. If after a few minutes the fabric gets discoulored discard this method. Otherwise, continue with the following steps:
Total Time Needed :
15
Minutes
Total Cost:
around $8.00
USD
Required Tools:
– Liquid adhesive remover
– Tweezers
– Rag
– Scissors
– Old tooth brush

Things Needed?
– Fabric-safe Liquid adhesive remover
Step by step method to remove Iron On Patches using Adhesive remover:
FAQ
Related Posts