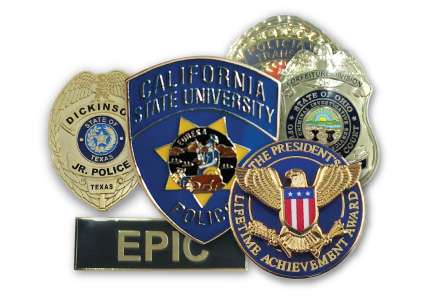 Custom Police Pins
We offer custom police and law enforcement pins made from high-quality materials. Choose between hard and soft enamel lapel pins, custom mini badges, and a variety of other styles.
We are proud to serve the people who protect us, and we are committed to providing the best possible custom lapel pins and customer service.
Limitless possibilities for your Police Pins
When choosing Sienna Pacific as your police pins provider, you access an almost endless range of customization options.
4 Materials: Brass/bronze (most popular), iron, aluminum, stainless steal
5 Platings: Gold, Bronze, Silver, Black, Nickel
2 Finishes: sandblasted, antique,
5 Backings: double or triple pin, metal or rubber clutches, deluxe pin back, safety pin, magnet
Special features: glitter, glow-in-the-dark enamel
3D Design: engraving and embossing,
Coating: Epoxy
With so many possibilities to choose from, you're sure to find the perfect design for your needs. And because we manufacture on demand, we can produce small batches or large quantities (in bulk) with equal ease. So whether you're looking for 100 pins or 5,000, we can accommodate your order.
Police Lapel Pins and Law Enforcement Pins Gallery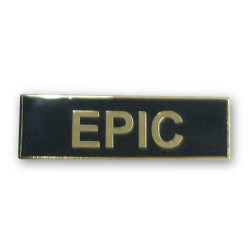 Most Common Questions
Police Badges Manufacturer
Law Enforcement Citation/Commendation Bars in Stock
We know sometimes you just need one or two, so we decided to make it easier for our you, stock them and sell them t you at bulk pricing. Buy them at our Commendation Bars page.
Related Articles