Custom 3D Pins & Cutout Pins
Do you want to stand out from the crowd with a unique, custom designed 3D pin? Whether you're looking for promotional pins for an upcoming event, or just wishing to add some flair to your wardrobe, custom cutout and 3D pins are the perfect way to express yourself in style. Not only is it quickly becoming a popular trend in clothing and accessories, but it also offers endless possibilities for creativity when designing your own custom enamel pin!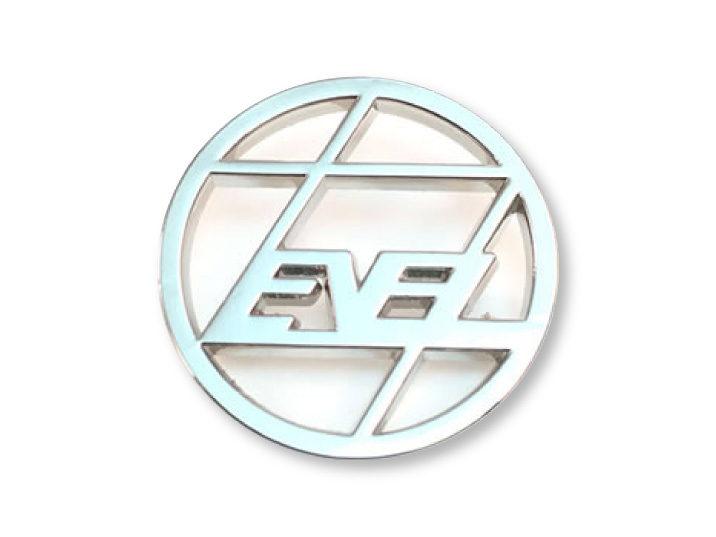 3D Pins /Cut Out Pins Sample Gallery
Here at Sienna Pacific we specialize in providing quality wholesale custom 3D Cutout and Pin products that can be tailored to fit any budget while still maintaining superior levels of craftsmanship.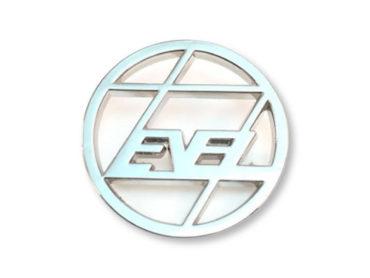 Introducing Custom 3D Pins . What Are they?
Custom 3D Pins are the perfect choice for those seeking a three-dimensional effect with multiple perspectives. These pins have multi-levels, multiple angles, and life-like forms that provide an unforgettable look to any design. Whether it be a complex design or simple logo, these pins will make anything pop! With its 360° realistic effect, having an affordable 3D pin is now a reality – without breaking your budget or sacrificing quality.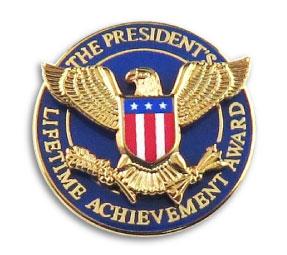 What Are Cut Out Pins?
Cut out pins are lapel pins with a piercing or hole as part of the design that add an extra level of customization to the classic lapel pin look. These pins have a higher cost than regular shaped lapel pins, as they require more material and labour to craft. With Sienna Pacific, you can get cut out pins in any shape you want while also enjoying wholesale prices and high quality details such as die cast materials – making them very worthy investments when you consider their Customized Elements. As a US based supplier, Sienna Pacific ensures that your new custom 3D cut out pins will arrive quickly and with no shipping surprises.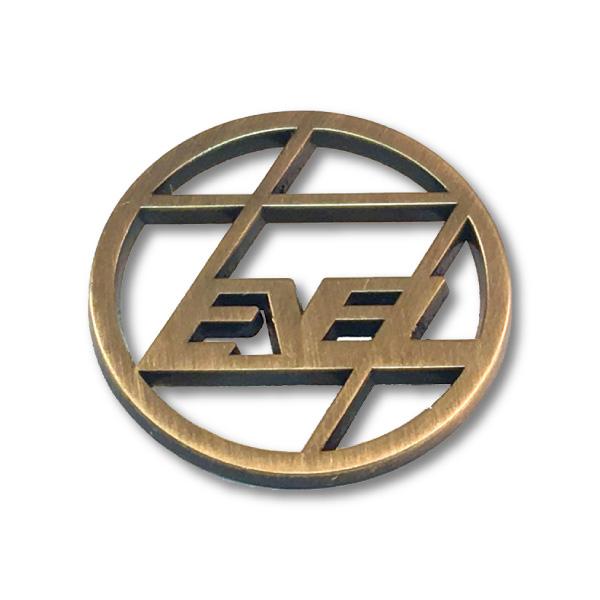 Step-by-Step Guide to Creating Your Pin
Designing a custom pin is an exciting and creative process. Let's take a look at how to make the perfect 3D cut-out pin.
To get started, you first need to choose the style of your pin – hard or soft enamel.
Then, you must decide on a base material, such as brass, iron, aluminum or stainless steel.
After that, it's time to pick a plating; gold, copper, bronze and silver are all popular options!
Next comes finishes; sandblasted and antique are two favourites.
Finally, select textures – from checkerboard patterns to sandblasting – in order to make your design stand out even more!
You can also choose between several backing options such as self-adhesive backing or butterfly clutches for added security and stability.
With this simple step-by-step guide, you'll have a beautiful custom 3D pin made with precision and personalized care!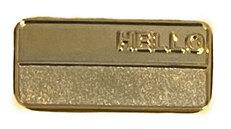 Gold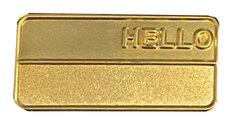 Satin Gold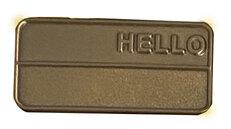 Antique Gold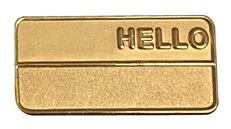 Foggy Painting Gold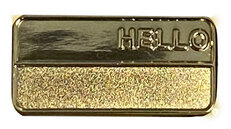 Brass Fake Gold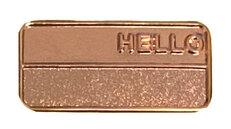 Copper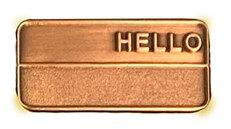 Antique Copper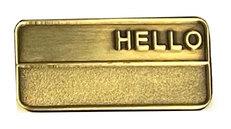 Antique Bronze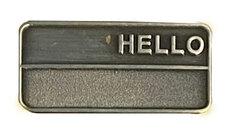 Antique Silver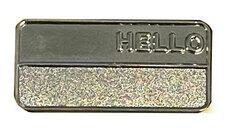 White Nickel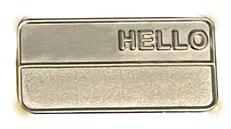 Satin Nickel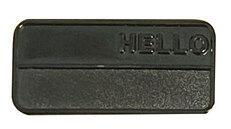 Black Nickel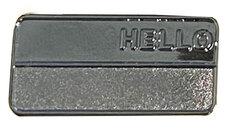 Chrome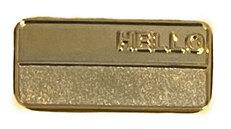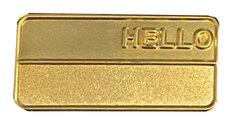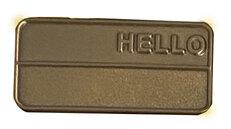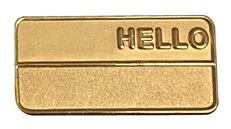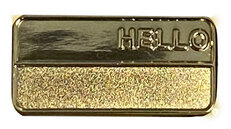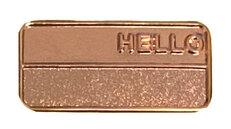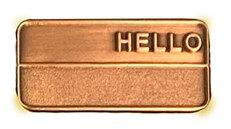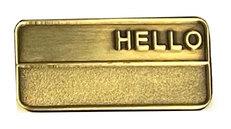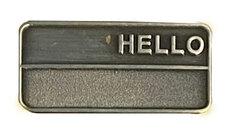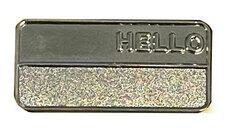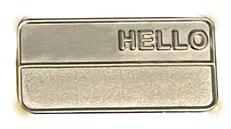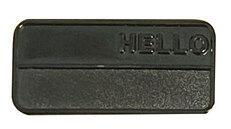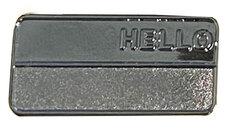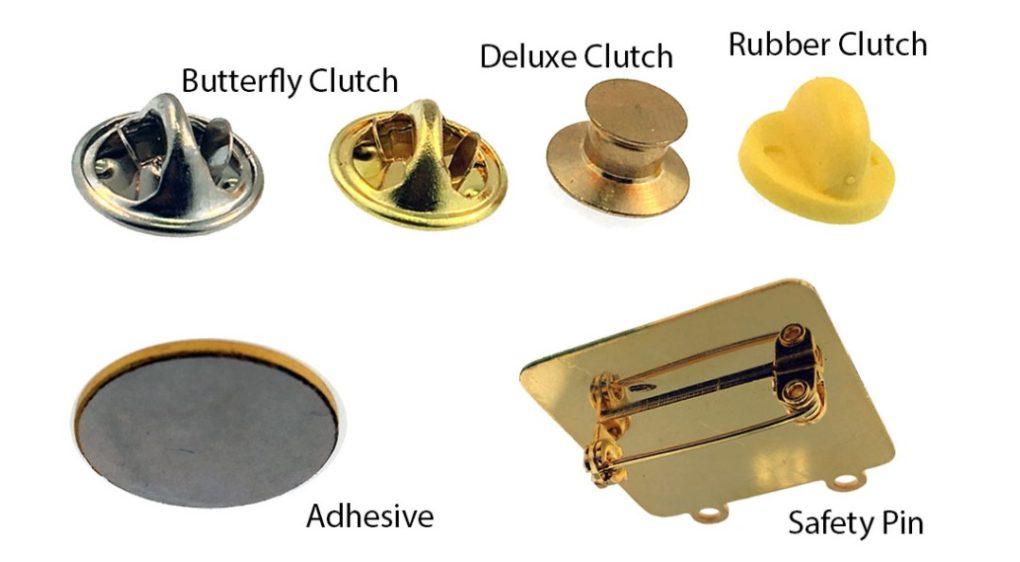 Special Add-ons
Custom 3D pins are already special pieces of art as they are, but for those who want something a bit more luxurious and extra meaningful, our 24K Gold or Silver plating options will make your pin stand out from the crowd. We also offer real and imitation gemstones, which can be embedded into the design to add even more personalized flair and sparkle. All of these add-ons combined make for one highly valuable, unique lapel pin that will be sure to last you a lifetime.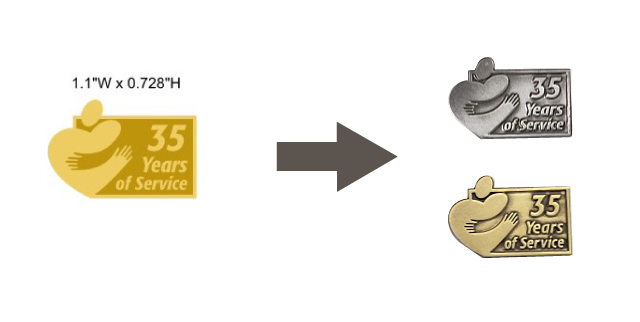 Custom Three Dimensional Pins & Cut Out Pins Order Process Overview
For the best 3D or cut out pins, the order process is straightforward.
To get started, customers can request a quote by filling out our simple form.
After approval of the quote and design, we produce each pin individually with unlimited revisions.
The process takes about two weeks, after which customers will receive their custom enamel pins and be able to show them off proudly.
Overall, when ordering cut out pins, our customers are able to rest easy knowing that they have an experienced team on their side providing quality products in a timely manner.
Choose The Packaging
Have you ever wanted the perfect way to create unique pins that will make people do a double take? With custom 3D Pin – Cutout Pins, you can make that dream a reality. But don't forget to choose the perfect packaging to really show off your creation! We have two great options ready at hand – an elegant Backer Card, or plastic bags. Picking whichever one is right for you will ensure your pins get the attention they deserve, no matter where they are being sold! So what are you waiting for? Make the choice and let your pins sell themselves.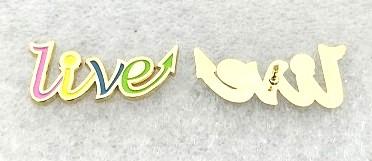 In conclusion, Custom 3D pins are a great way to make your design stand out and make it truly your own. They can be done in any shape and size, with lots of special add-ons available, and the packaging can be chosen to supplement the pin design. Cut Outs are a wonderful way to express creativity and add an air of uniqueness. Whether you're giving them away as gifts or promoting your business, Custom 3D Pin – Cutouts is an easy and fun way to highlight what makes you so special. Plus, they'll last a long time! Is there anything more delightful than seeing your original ideas come alive?
Customer Reviews
4.8/5 – Based on 1102 Reviews
Lapel Pin 2D Die Struck Bronze Finishing


5 out of 5 stars

08/02/2022

"100% satisfied with final product. Was able to work with Dan to produce exactly what I had visualized."

Printed Lapel Pin


5 out of 5 stars

04/08/2022

"Dan was fantastic to work with and was able to meet a tight deadline. He was quick in responding and the quality of the final product is outstanding! We will use LINX again for our next order!"

Citation Bar / 2D Die Struck Bronze


5 out of 5 stars

02/05/2022

"This whole ordering process was extremely easy and without any issues at all. The sales rep I dealt with responded to all my emails within a few hours or the next day. We received our order swiftly and we were very happy with it's quality. We will definitely be returning if we have any further needs."
Our Custom Pins Blog