Patches for brands? Aren't they just for uniforms?
Not quite! Patches are not only for uniforms, morale or some military unit, but also for promoting your business offline in the real world.
In the digital marketing era, it might seem sort of obsolete to think in promoting products or services the old fashioned way.
And although you cannot certainly know how much engagement or impressions are generating these kind of giveaways, it's undeniable that the logo, slogan, message or artwork you are showing is creating awareness.
Moreover, custom products like patches, keychains or fridge magnets become part of your customers life, and are great for spreading your brand's advocacy.
Without further ado, let's take a look at these 9 brands that realized the power behind custom patches and went straight forward to exploding it as a part of their marketing campaign.
---
1. San Filippo Leather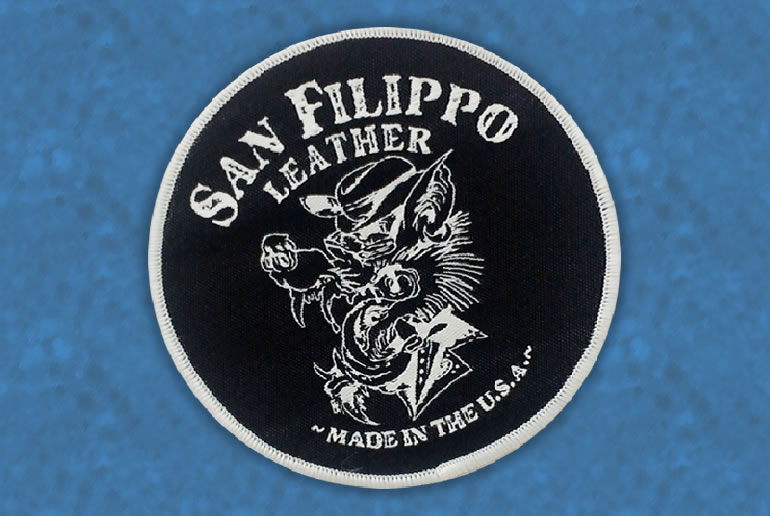 San Filippo Leather is a US based company that produce leather products such as wallets, accessories, motorcycle seats and bags.
Although it wasn't their first choice, the patch style they settled on is a woven patch. They came to us asking for an embroidered patch, but we suggested to make it woven, because of the high amount of details in their design.
The patch looks very nice and fits well with the traditional and organic style of their product's line.
Victoria, one of our sales representatives, helped them to go from design to the final product in a kindly manner.
According to them:
"Victoria was very nice and helped get the details right."
---
2. Crossfit Fortius South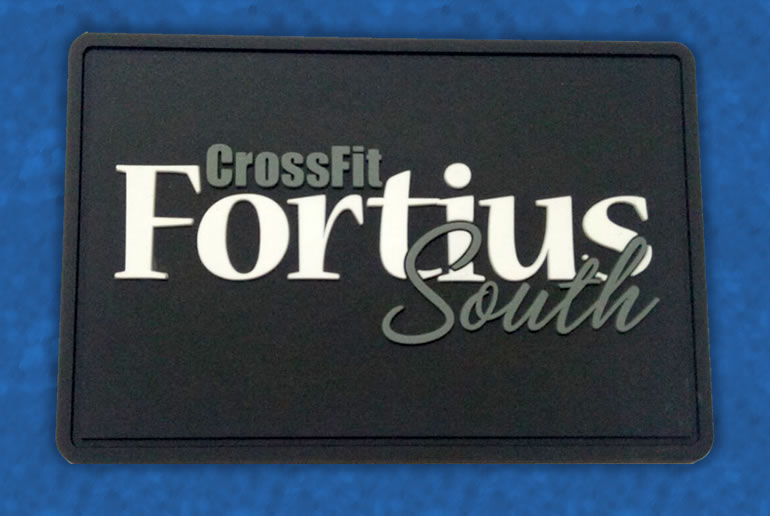 With 3 branch offices located in California, two in San Diego and another one at Santee, Crossfit Fortius South is a successful business that offer CrossFit and Olympic Weightlifting coaching.
They were looking for a way of promoting their services and boosting their advocacy at the same time. However, embroidered or woven patches didn't match their style, they needed a material that could convey a clear message: strength, resistance and flexibility, exactly the 3 main qualities of Soft Rubber PVC.
Becky, one of our greatest representatives, guided them through the process as she always does.
What did they said at the end of the process, when they received their high quality pvc patches?
"Fast response and amazing customer service."
---
3. Republic of Strength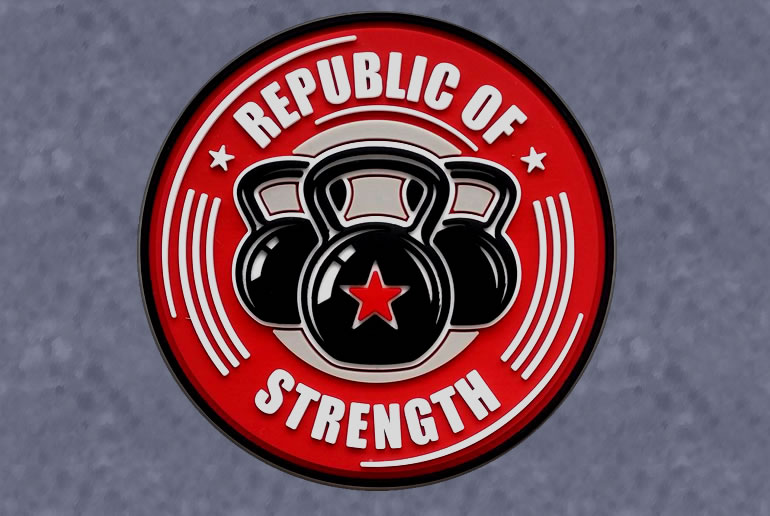 You guessed!
When you are talking of conveying strength it is better to use PVC or soft rubber products.
This is a quite cool Gym located in Lake Forest California. As stated in their site, they offer fitness classes for strength conditioning and fat loss.
Just as the others they were very happy with the final turn out.
"Outstanding responsiveness, and our representative was very thorough in walking us through the process and ensuring our satisfaction."
---
Woven will handle intricate detail. Nice details without jump stitches.
4. Beideman's Cerakote and Graphics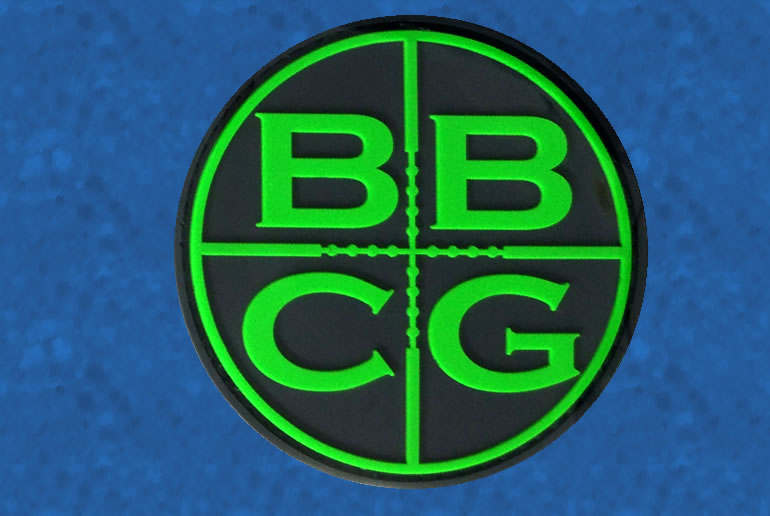 Do you know what is Cerakote? Me neither!
According to their site "is a Polymer-Ceramic Composite coating that can be applied to metals, plastics, polymers and wood. "
That's what their business is about; applying this coating to things to protect them, make them stronger and long lasting.
What kind of material do you think will be better for supporting their brand?
You are right again! Soft Rubber PVC. Nothing like PVC to show strength and endurance.
What did they say to us at the end of the process?
"Very responsive and helpful. Quick replies to emails and very helpful throughout the process. Would highly recommend Linx Corp. as a company and Becky as a representative!"
---
5. Big Time Fish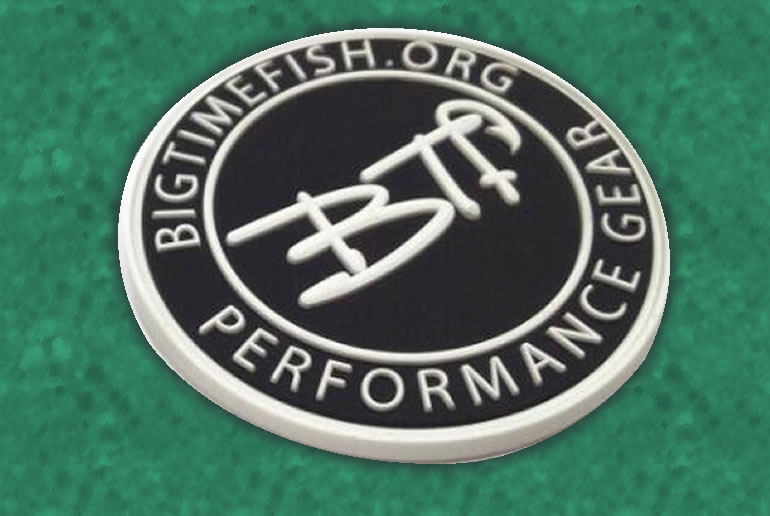 This is a great fishing gear company located in California. They wanted patches that could stand the elements. When you go fishing your clothes should be waterproof a least.
As we have already seen, soft rubber PVC is an excellent choice for outdoor gear.
In this case Big Time Fish decided to mix 2D and 3D elements. They use 2D elements for the titles that surround the circle and a 3D style for the logo itself.
They were very happy when they received their order
"Awesome customer service!" they said.
---
6. PRC Apparel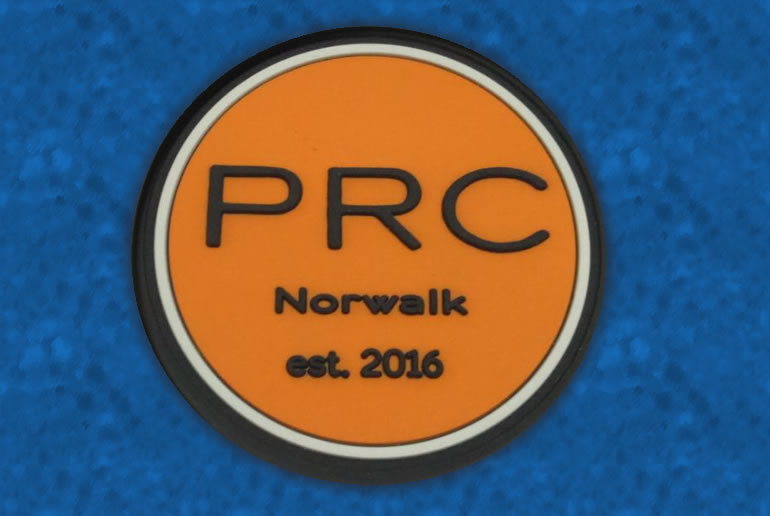 Founded in Norwalk, CT by Andre Parris, the company is dedicated to produce clothes that fit the athletic body, without compromising the style, materials or elegance.
They wanted patches to stick on their promotional products, like hats. After receiving their order they told us:
"Process was smooth. Turnaround quicker than expected. And the final product was outstanding!"
---
7. Lynx Barbell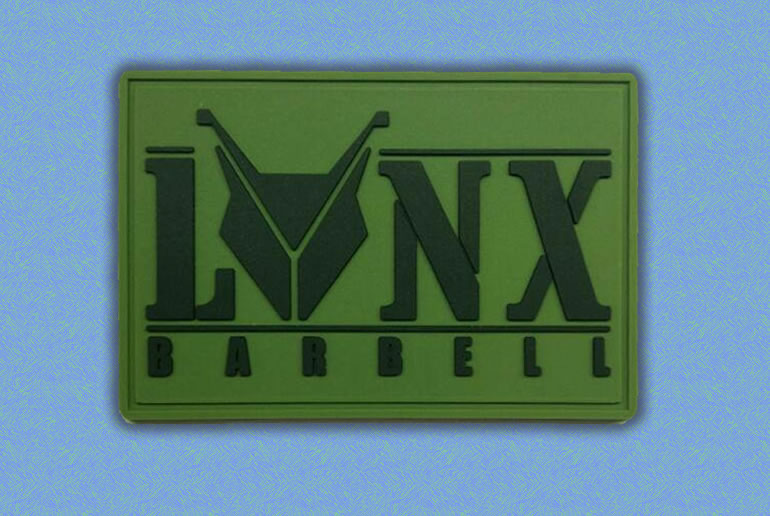 When you produce quality strength & conditioning equipment you want your canvas to be the same. This is the main reason why Lynx Barbell chose PVC instead of embroidered or woven patches.
As usual, we proposed them to make the patches design in 3 different set of colors combinations, using the same design and mold, for the same price.
"Becky has been great to work with." they said, adding "I reached out to 10 different patch manufacturers and the reason I picked Linx Corp. is because of her customer service."
---
8. InvisEquine, Co.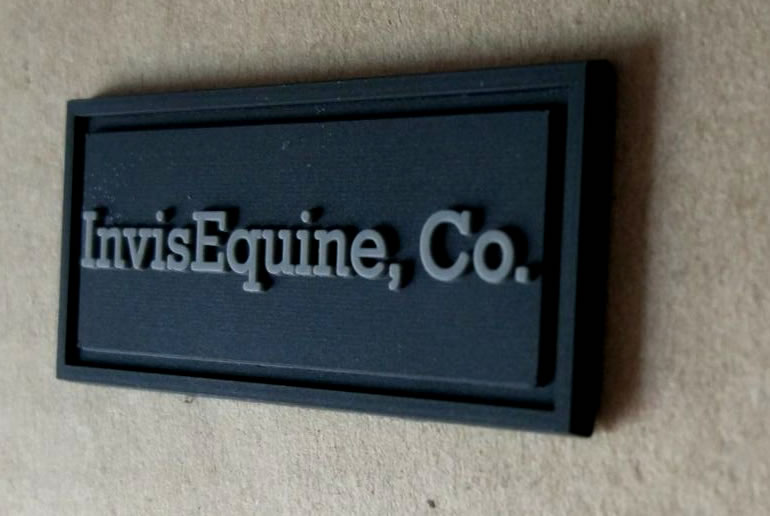 As stated in their website InvisEquine,Co provides functional, durable, weatherproof products. This is why they chose a strong material yet flexible like polyvinyl chloride. Their patch design was elegant, simple and practical appropriate for their brand tone and voice.
"Your response to my request was handled in a very professional manner and the order was processed immediately and correctly." was their final opinion.
"I will continue to use your Company for future orders." they added.
---
9. Burning Beard Brewing Co.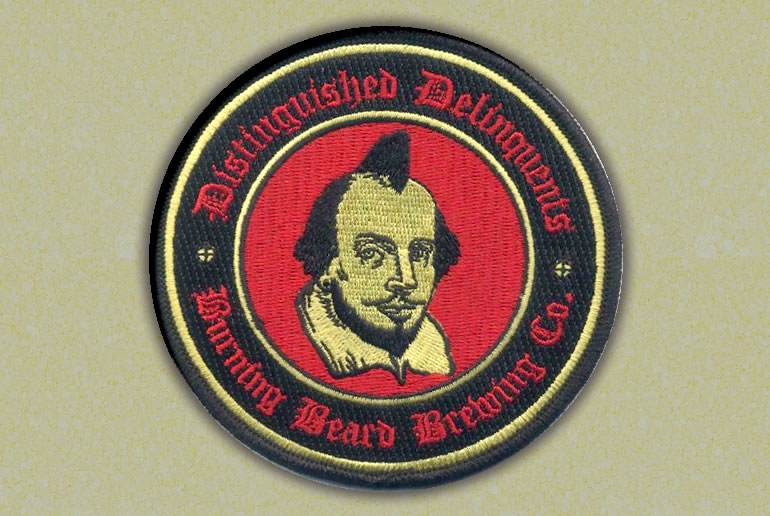 Also called the Fellowship of the Beard, is a club idea this brand came with, aiming to generate advocacy among their customers.
This time they decided to use embroidered patches because of the old fashioned style common to their target persona: "troubadours, punks, thespians, and metal heads" as they describe in their site.
What do they commented about our service?
"Smooth transaction – fair pricing, quick replies, speedy sample picture provided."
In short, choosing the right material is fundamental for your custom product success.
When it comes to decide what design is better for your next patch you have to consider first your main goal and the type of customer you are addressing to.
Related Posts