Brand identity and loyalty is something that every business strives for but is especially important for Small Clothing Boutiques.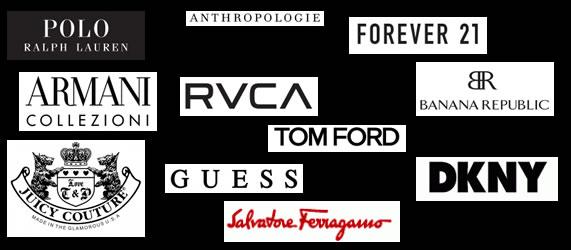 When it comes to clothing, people seek an image. People will buy the products they trust and recognize. Therefore, brand loyalty is all about how well the brand completely and effectively satisfies the consumers needs and/or desires. – clothing brand ideas-

The goal to achieve is for your target audience to glance at your items and instantly recognize who it's from and what it stands for.
An excellent way to start your brand identity is by adding a Custom Clothing label or Boutique Hang Tags to your products.
If you are on a budget our minimum order for Damask Woven Labels is just 100 pieces and for Hang Tags depending on the details of the design/colors either 100pcs or 500pcs.
Our lovely customer Kristin Irene. The classic yet modern look of her Woven Damask Labels and the fun look of her Hangtags works very well for her brand.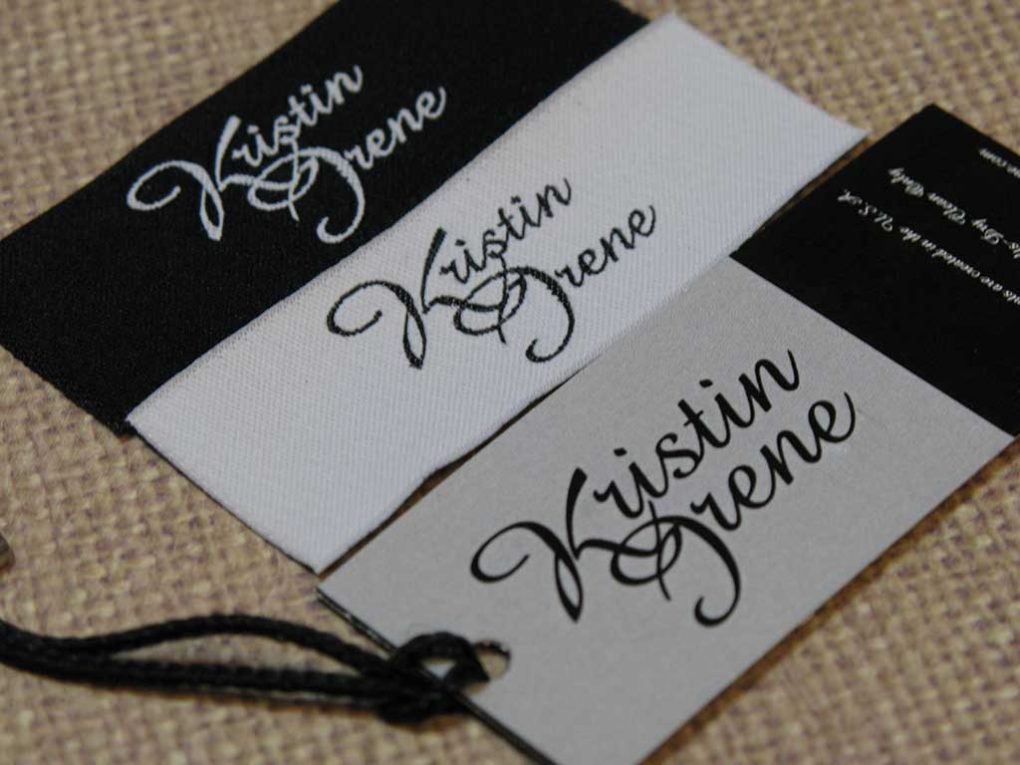 Whether it be a label or tag or both you can choose how to best display your brand. Your brand can include anything from: the company name, your name, phone number even web address so that the customers can easily find you if they want to purchase products from you. This will instantly transforms your start up business into a professional powerful branded fashion identity. – marketing ideas for clothing boutique –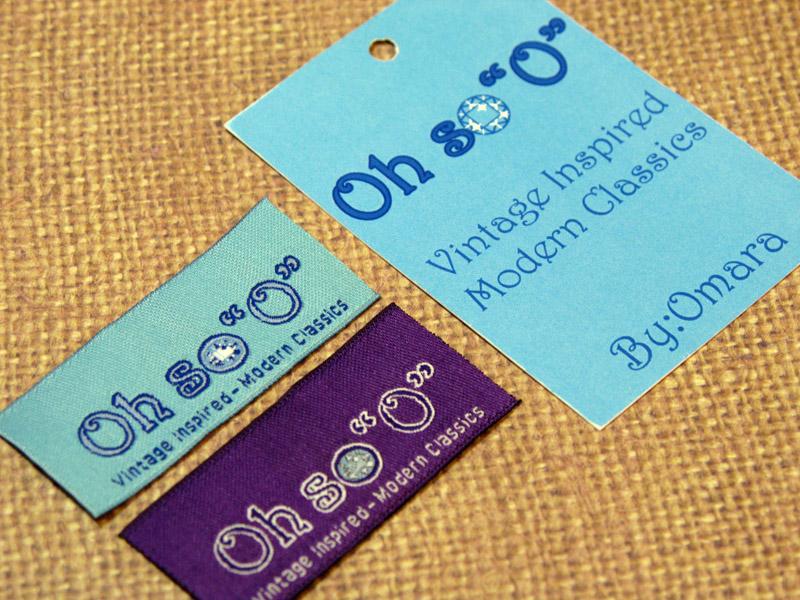 Without a branded identity, you have no control over preconceptions and therefore you're forced to compete on pricing and location alone. This is not a way to grow your clothing boutique. Cheap does not outsell quality and, most of all, there will be a brand-minded competitor who is more than willing to take your business if you miss this step. Vintage Inspired "Oh so "O"" by Omara. A nice example of a small company thinking big about branding: A set of Woven Damask Labels in complementary colors and a Hang Tag to be attached to anything. Small boutique businesses do not have the same buying influence as big corporations to compete in a price war. Instead boutique business must develop a high-quality brand to attract its customers.
Check out some of our customer's labels & hang tags we have done for their small boutiques.
Having both a custom label and Hang Tag really does complete your branding set needs. The perfect companion for your clothing brand marketing ideas.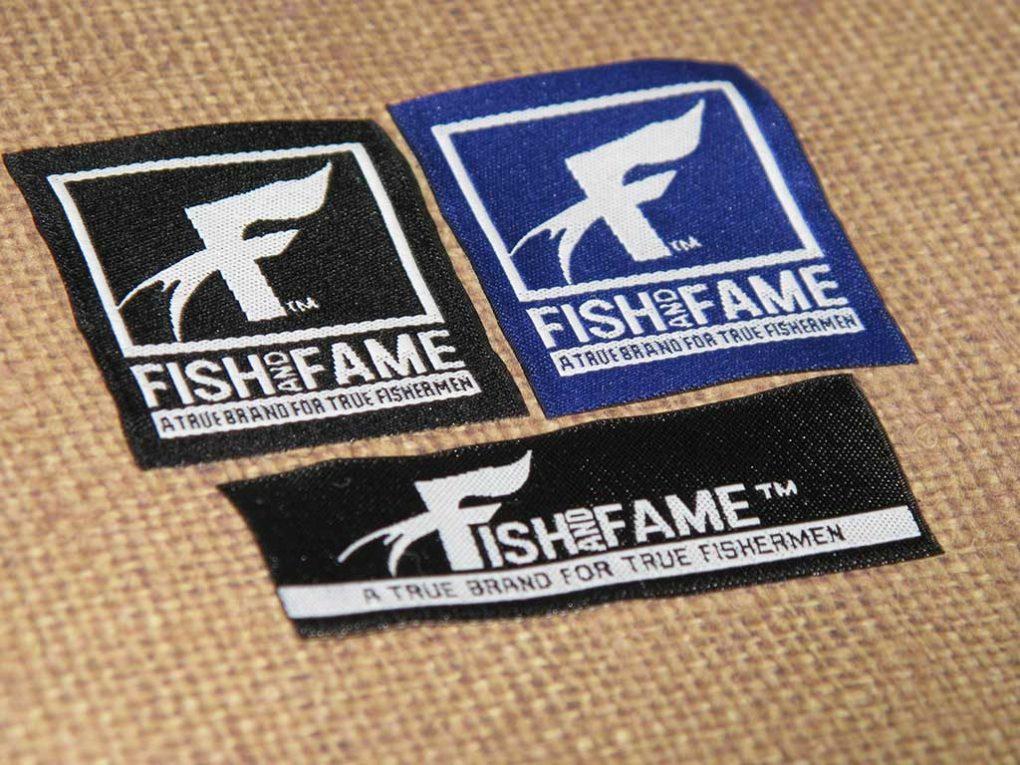 A True Brand for True Fishermen, Fish and Fame is one of our favorite customers. Selling many different products, they recognize the need for different colors, layouts and sizes of labels to accommodate each one of them. A cohesive brand knows.
Putting your brand on your products is like sending each product out with your own personal stamp of approval. You are creating an "Identity" or name for yourself and your products. Your brand will show your customers what makes your products one of a kind. – marketing a clothing brand –
It's important to identify and promote your branded identity so you can not only connect with your target audience at a glance but build brand loyalty. If your clothing boutique is not branded, then you're just another clothing store. There's nothing that separates you from the competition.
Your Packaging is Important
There is only one chance to make a first impression. Make Yours Count!
Contact us today for a Free Quote & we would be happy to help you design your Brand Identity.