Wholesale Rubber Bracelets – Buy in Bulk!
Sienna Pacific provides the best custom silicone bracelets for your organization, and now you can have yours for as little as $0.39 each.
Custom Rubber Bracelets Design Options
Our Custom Silicone Wristbands are often used as giveaways for fundraising campaigns. People love wearing them to show-up they support to a special cause. Another common use is to identify the staff members at an event.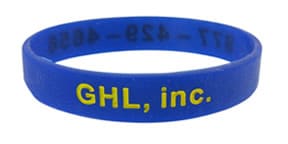 Debossed – Color Filled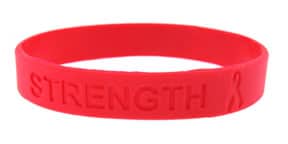 Debossed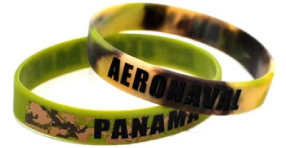 Military Silicone Wristbands
Printed
Debossed / Solid Background
Swirled Background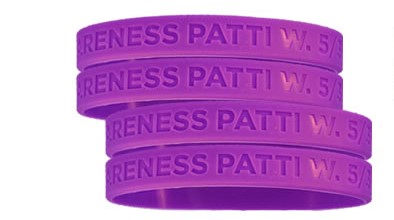 Debossed and Embossed
You can order yours with embossed and debossed areas, ink injected, printed or coated.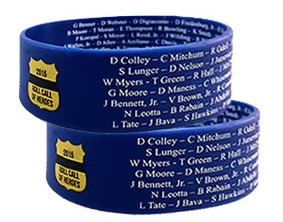 Custom Printed Wristbands
The bracelets we supply are fully customizable and are made with state of the art techniques.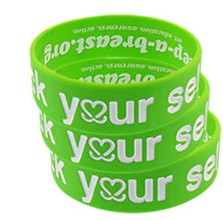 Wholesale Rubber Bracelets
Request Now your personalized Silicone Rubber Bracelets quote. The higher the number the lower the price.
Rubber bracelets in Bulk for a cause
Rubber bracelets have long been a staple of the charity and fundraising world, typically used as a way to spread awareness about various causes and encourage people to take action. Silicone bracelets in particular have grown in popularity in recent years, with companies and organizations using them as an effective way to engage their audiences and reach new donors and supporters.
Whether it's promoting a political candidate, raising money for disaster relief efforts, or simply encouraging others to get involved in a certain issue, silicone bracelets are a versatile tool that can be customized to fit any campaign or cause.
Furthermore, they are affordable and easy to produce, making them an ideal choice for anyone looking to improve their fundraising efforts. Simply put, rubber bracelets offer a powerful tool for raising awareness and mobilizing support for important causes around the world.
We Can Design Your Silicone Wristbands For Free!
Start your next Custom Silicone Bracelets project today!! We'll design your rubber bracelets without any extra charge.
Our High Quality and Friendly Customer Service are the best in town.
---
Debossed Bracelets
Rubber Silicone Bracelets are the latest trend for fundraisers, schools, sports teams and other organizations.
We can create custom bracelets in 1/2″, 3/4″ and 1″ in height.
We also offer color filled debossed bracelets and multicolor or swirl wristbands.
Quantity
250
500
1,000
3,000
5,000
10,000
Unit Price
$1.25
$0.75
$0.61
$0.56
$0.44
$0.39
Mold Charge
FREE

FREE

Quoted on Request: 3/4″ 1″ bracelets. Youth Size. Color Filled, Swirl.
Custom Printed Bracelets
Silicone wristbands can be screen printed instead of debossed, providing you with a alternative for the Custom Rubber ZSilicone Wristband. Your design or logo is printed on the wristband using any PMS color.
Quantity
250
500
1,000
3,000
5,000
10,000
Unit Price
$1.25
$0.75
$0.61
$0.56
$0.44
$0.39
Setup Charge
$25 per printed color
The above is for one color printing-see charge below for additional colors.
For Glitter bracelets, please add $.40/pc to above prices.

For Glow in the Dark, please add $.12/pc

For Multi Color bracelets please add $.12/pc per color to above prices.
What will you get with Us?
Custom Rubber Bracelets FAQ
Where to get custom silicone wristbands made? how to order rubber bracelets for a cause?
Right here! The ordering process is easy and can be summarized in three steps:
1. Request a Quote
2. Approve quote, digital sample and factory proof.
3. Receive your order and start selling them as a part of your fundraising campaign!
How to customize silicone bracelets?
We offer plenty of design options, you can choose almost any color, embossed or debossed areas, transparent areas or even make your logo, name or message glow in the dark.
Can silicone bracelets get wet?
Absolutely! Silicone is waterproof.
Can You Shrink Silicone Bracelets?
Yes, you can make silicone bracelets tighter. There are two main methods in order to stretch them or to make them smaller.

The first one is achieved by introducing the silicone wristbands into boiling water by 15 seconds, the longer, the more they will shrink. The second method is to cut the band and then glue it back to the desired size. See more at how to shrink a silicone bracelet.
How to clean rubber bracelets?
It is too easy! Just brush the bracelet with soap and water at a warm to hot temperature.
What do yellow rubber bracelets mean?
When come to causes and foundraising campaigns, every color means something. In the case of the yellow color it can mean awareness for missing children, adoption, disappeared people and diseases as spina bifida among others.
Are rubber bracelets recyclable?
Although this material is not biodegradable, and it certainly won't decompose by itself, it does exist a process to reuse silicone, the problem is that most plastic recyclers simply don't do this and will not accept your bracelet. However, there are some clever things you can do with your old Soft PVC bracelets:
– Keep it at the kitchen as a grip to open jars
– As a cable wrapper
– To tag a plant pot
– To hold a cellphone, a bottle, a pen or any other thing.
Customer Reviews
Silicone Wrist Band


5 out of 5 stars

05/16/2020

"Excellent product and superior service."

Silicone Rubber Wristbands


5 out of 5 stars

10/29/2019

"Great communication throughout the process and the final product looks great!"

Silicone Key Tag


5 out of 5 stars

05/05/2020

"I loved it! Becky was able to assist with every need & made sure it was to perfection. The final product came out amazing & it was everything I hoped for! Thank you"
Let's Get Started
If you are thinking about ordering your Silicone Wristbands, just fill out our simple quote request form, our expert Sales Reps will get back to you within 24 business hours and guide you through every step of the process.

Related Products
Find other types of custom promotional products suitable for fundraising here.
Request Samples