Custom Velcro Patches
Great for your hats, jackets, tactical gear, backpacks, anywhere…
Which Patch Style Is Right For You?
With shiny polyester threads and a nice weight, these classic style custom embroidered patches will translate your logo nicely, and your uniforms will look great.
The best choice for your tactical gear, PVC will resist any abuse, and its vibrant colors will outlive your clothing. And No threads that get stuck everywhere.
Great for designs with very small details. Matte thread colors give them a special look and feel. No jump-stitching so your small text will look clean and legible.
Why Hook and Loop Patches?
We provide Top Quality Hook and Loop Patches to law enforcement agencies, members of the military, police, fire departments and EMS, motorcycle clubs, sport teams and academies, Boy Scouts and private companies as well.
Many customers prefer Velcro backing for their uniforms because they are easy to attach and remove, which proves useful. Some of the advantages custom hook and loop patches offer are:
No sewing required.
If you remove the patch from your uniform before washing it, it will last . (Don't forget to turn your uniform inside out to prevent the Velcro to attach to other things)
You can swap the patches easily.
Some Police Department use Reflective Police Patches with Velcro as well.
Originally, Hook & Loop patches were used by the Armed Forces so in the event of a soldier being captured, they could remove them from their uniform (name and rank) as not to pass this information to the enemy.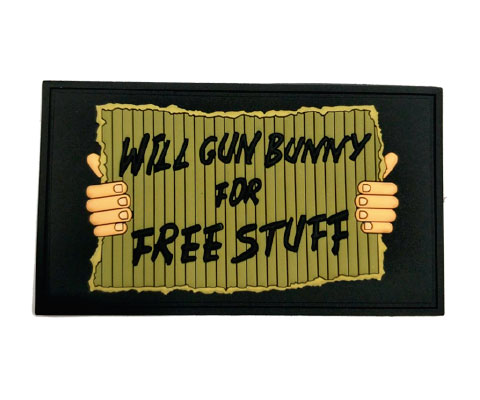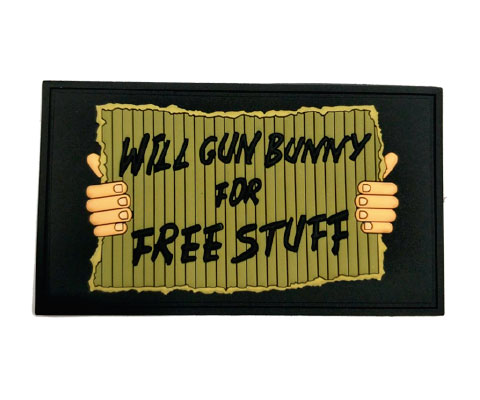 Patch Sizes for Military Uniforms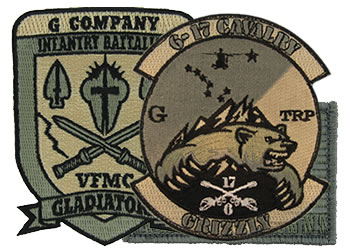 The Army introduced Velcro (Hook and Loop) in the ACU Uniforms, therefore the need of many military units to add Velcro to their uniform patches.
Here are the measurements for the places with Velcro on the ACU Uniforms:
ACU pocket velcro size: 5″ x 3″, pocket flap size: 2″ x 4, ACU Flag Size: 3″ x 2″.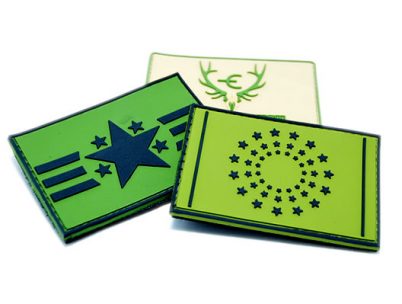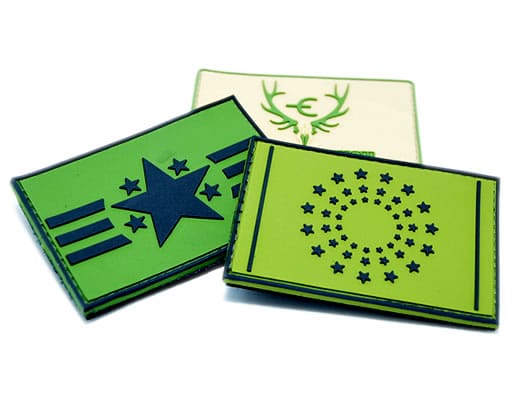 For Tactical Hats
Usually the Loop Area on Hats is about the size of a standard American Flag Patch, 3″x2.5″.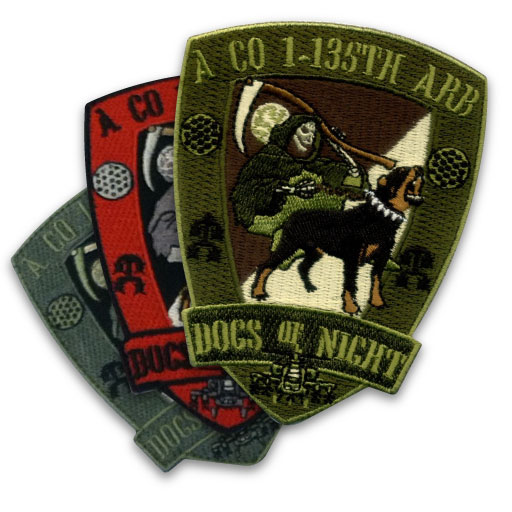 For Jackets
Again, the recommended size for a shoulder patch will be determined by the loop area on the shoulder of your jacket.
The largest size will be around 3.5″ wide by 4″ tall, but the common size is between 3″-4″ in height.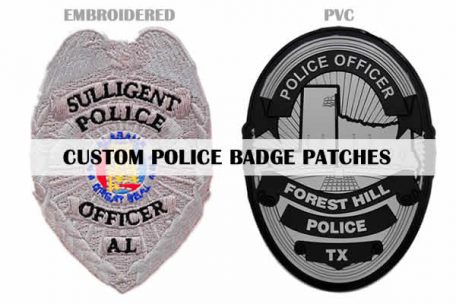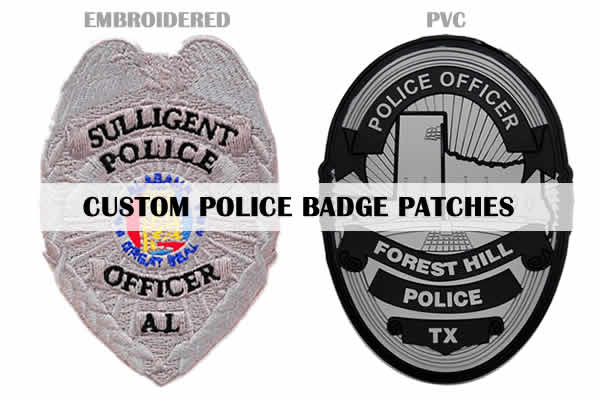 For Tactical Vests
Almost anything goes here.
The multiple loop ribbons on your vest allow you to add multiple patches, from the smallest ranger eyes, blood type, thru all the morale patches you can find.
Custom Velcro Patches for Backpacks
Displaying your logo on backpacks is easy using the hook and loop fastener system. Give them away to your loyal customers and let them hang around showing up your brand in a natural, organic way, all over the city. Later on, please let us know how it went. Most customers used to get impressive marketing results after that.
Most Common Uses
The types of velcro patches commonly used by the US army, US Navy, Marines, Air Forces and coast guards can be grouped as follows:
By the type of content
Any Organization…
By the type of garment or gear

for Jackets

for Vests

for Backpacks
Common Questions About Hook and Loop Patches
Can I add Velcro to Embroidered Patches?
Yes, Velcro can be added to any kind of patch such as: PVC Patches and Woven Patches as well.
What is the Difference Between Hook and Loop and Velcro?
They are both a system of fastening, where there is a rough side called the hook and a soft side called the loop. Velcro is the most popular Brand of these type of fasteners.
How Do You Use Hook and Loop?
The most practical way to use hook and loop is to attach, via adhesive or by sewing, the soft side called the loop on the item that will "stay" in place like the vest or jacket, and the hook side to the other side, in this case the patch. Done this way, you can still wash you jacket or vest without having the hook get stuck to other pieces.
How do You Attach Velcro to a Patch?
The most common and secure way of doing this is by sewing the loop side to the item: hat, jacket, vest, backpack AND sewing the hook side to the back of your patch.
HOW LONG WILL IT TAKE THE ORDERING PROCESS?
Your patches can be made within 15-20 business days since approval of sample. High quality production takes time!
WHAT TYPE OF BORDER CAN MY PATCHES HAVE?
It will depend on the style you choose to have made. Embroidered and Woven Patches can have Merrow Border or Laser Cut Borders (Hot cut Borders).
Can I wrap my patch around my design?
The shape of your patch can be anything you want. From a standard shape: square rectangle or circle, to a shield or rocker shape, or even wrap-around your custom patches designed. Everything is custom made.
CAN I DESIGN MY OWN PATCH?
Yes, you can design your own patch, and we can help you make it just perfect. Just send us your logo, design or sketch, and we will guide you thru the process.
WHAT TYPE OF FILES CAN I SEND YOU?
Feel free to send us any high resolution JPG, PNG, GIF or PSD files any other Vector format file.
DO YOU SHIP TO APOS?
Yes we do. Ask Our Customer Service Reps about our Military Discounts. Read about our government order process
Customer Reviews
PVC Velcro Patches for Backpacks


5 out of 5 stars

03/31/2020

"Your service was wonderful. Becky made the whole process very easy and understandable. The order was completed correctly to my satisfaction. Thank you for your professionalism!! I look forward to working with you again!"

PVC Velcro Patches


5 out of 5 stars

01/28/2020

"Super awesome. Very easy transaction. Great looking, quality product. Already sold 10% of the patches in less than a week. I foresee a restocking order in the near future. Thanks"

PVC Velcro Patches


5 out of 5 stars

12/13/2019

"Great Job!"
How To Order Custom Made Patches
1 Quote request Fill out a quote form including logo, quantity, size.
2 Approval. Review & Approve Artwork Proof and Price Quote
3 Confirmation Billing, Shipping Information & Pre-Production Sample.
4 Delivery. Order sent to production. Turnaround time 3-4 weeks.
Let's Get Started
If you are thinking about ordering your custom products, just click on the button below, our expert Sales Reps will get back to you within 24 business hours and guide you through every step of the process.