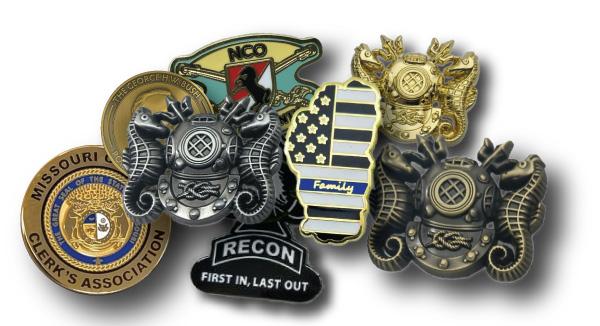 Custom Suit Lapel Pins
Custom suit pins are a great way to add a touch of style to your suit. At Sienna Pacific, we offer a variety of different styles and designs to choose from. Whether you're looking for something simple and elegant or something more Eye-catching, we have an option for you.
We also offer a variety of different materials and finishes, so you can find the perfect match for your suit. And if you need any help, our team is always happy to answer any questions you may have. So why wait? Order your custom suit pins today!
Limitless possibilities for your Suit Pins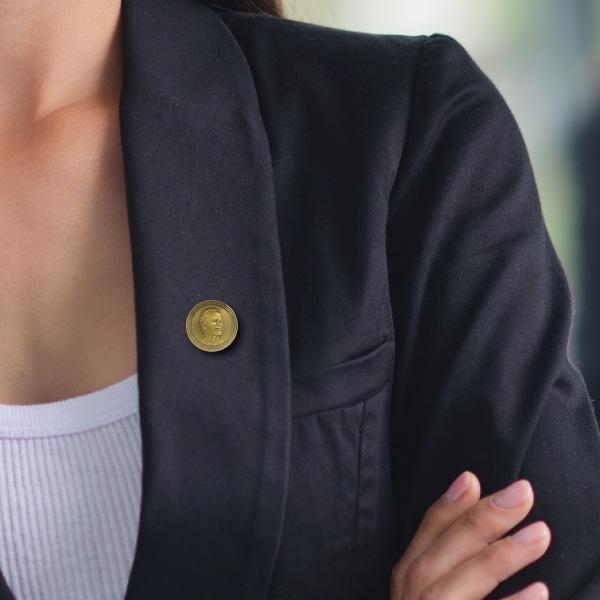 Access an almost endless range of customization options. You can order enamel suit pins in any shape, size or color. Additionally we offer:
4 Materials: Brass/bronze (most popular), iron, aluminium, stainless steal
5 Platings: Gold, Bronze, Silver, Black, Nickel
2 Finishes: sandblasted, antique,
5 Backings: double or tripple pin, metal or rubber clutches, deluxe pin back, safety pin, magnet
Special features: glitter, glow-in-the-dark enamel
3D Design: engraving and embossing,
Coating: Epoxy
Our Suit Lapel Pins Gallery
Trustworthy and Professional Service



Custom Lapel Pins Navy Diving


5 out of 5 stars

09/24/2020

"I just made my first custom order with them. I WILL be a returning customer. Dan was helpful and communicating with me through out the entire process. Six stars for customer service if the options allowed me to."




Custom pins


5 out of 5 stars

08/30/2019

"My experience with Linx was excellent because my Sales Person was a true professional and his customer service was off the chart, to say the least."




Die Cast Pins + Gold Plating


5 out of 5 stars

03/16/2017

"Great communication and a great delivery."



Order Your Custom Lapel Pins