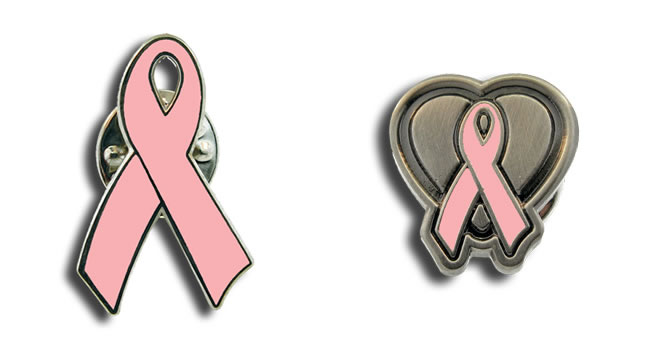 Breast Cancer Pins, Pink Ribbon Pins
We are a US based breast cancer awareness pins manufacturers and custom lapel pins suppliers.
Foundations from all over the country come to us to design and produce wholesale pink breast cancer pins.
They give them away as a reward to sponsors and supporters as a part of their fundraising campaigns.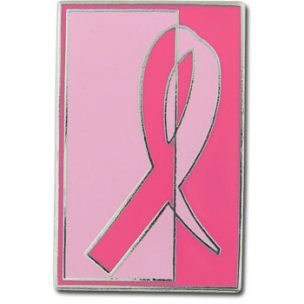 National Breast Cancer Awareness Month
As discovering a cure is the fundamental objective for fundraising, volunteers or those who want to contribute to the cause, can form their own organizations, integrating social media networking, events and breast cancer lapel pins to drive donations.
At the end, pink breast cancer pins are keepsakes, each donor's contribution to the critical cause: a breast cancer cure.
Additionally, wearing this ribbon can help wake up our legislators about the importance of supporting the breast cancer research in the United States
How to Make Breast Cancer Ribbon pins?
Breast cancer charity pins are super easy to make with us by your side. Just follow the following 3 step process:
Order Your Custom Pink Ribbon Pins:

The first thing you want to do is to fill out this simple quote form. If you have already a design for your pin you will be able to upload it. On the contrary, you just have to describe your design ideas, and we will help you with the artwork.

Within 24 h. after sending your quote request you will receive an email with the exact cost of your order.

In the case you agree (and you certainly will) there will be a link for you to follow and complete the check out payment information.

Lapel Pins Sample Follow up process:

Afterwards, we will need your approval on various stages of the process in order to assure you be happy with the final outcome of your customized product.
First you will be able to correct or agree with the design and then with the real sample. We won't enter into the full production process without your approval.

Delivery:

We will deliver your pink ribbon pins via Fedex in a timely manner (3-4 weeks).

Customer Reviews
4.8/5 – Based on 1102 Reviews
Lapel Pin 2D Die Struck Bronze Finishing


5 out of 5 stars

08/02/2022

"100% satisfied with final product. Was able to work with Dan to produce exactly what I had visualized."

Printed Lapel Pin


5 out of 5 stars

04/08/2022

"Dan was fantastic to work with and was able to meet a tight deadline. He was quick in responding and the quality of the final product is outstanding! We will use LINX again for our next order!"

Citation Bar / 2D Die Struck Bronze


5 out of 5 stars

02/05/2022

"This whole ordering process was extremely easy and without any issues at all. The sales rep I dealt with responded to all my emails within a few hours or the next day. We received our order swiftly and we were very happy with it's quality. We will definitely be returning if we have any further needs."
Great for fundraising and branding!
While breast cancer pins commemorate almost 20 years in trying to find a cure for breast cancer, these pink ribbon pins continue to inspire progress.
From Susan Komen, the Avon Foundation to the American Cancer Society's "Making Strides" program, breast cancer lapel pins generally have always been a vehicle for fundraising, spreading awareness and researching a breast cancer cure.
The Susan G. Komen "Race" for the Cure® in New York of October 13, 1991, was when the world had its first presentation of breast cancer pink ribbons . The success of the event and its trademark breast cancer pink ribbon sparked an explosion of awareness across the country.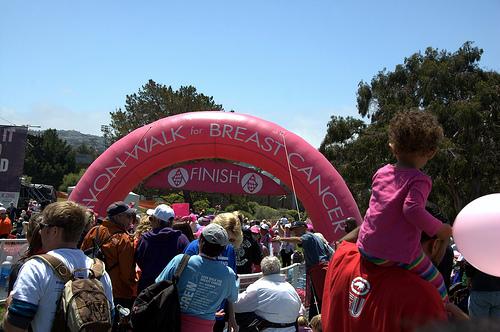 FAQ
Who uses breast cancer pin ribbon?
– American Cancer Society (ACS)
– Cancer Foundations
– Companies and corporations supporting the cause.
Types of cancer and their ribbon colors?
We will name just a few

Testicular cancer: orchid
Colon cancer: dark blue
Lung cancer: white color
Stomach cancer: Periwinkle blue
Ovarian cancer: teal
Breast cancer: color pink

Learn more about Awareness Ribbon Pins and their colors
Where to buy breast cancer pins?
The most reliable place where to buy breast cancer ribbon pins is right here. Tell us about your project details and we will help you designing and manufacturing wholesale pink ribbon lapel pins.
The pink ribbon isn't trademarked in the US, and any body can use it with any purpose.
Let's Get Started
If you are thinking about ordering your Breast Cancer Awareness Ribbon Pins, just click on the button below, our expert Sales Reps will get back to you within 24 business hours and guide you through every step of the process.


Related Products in Stock