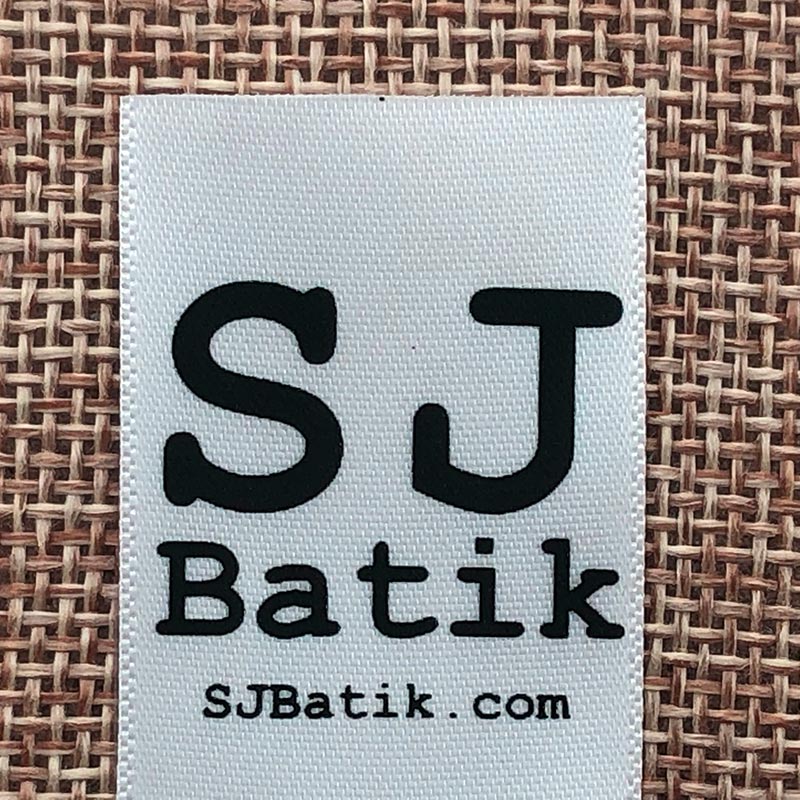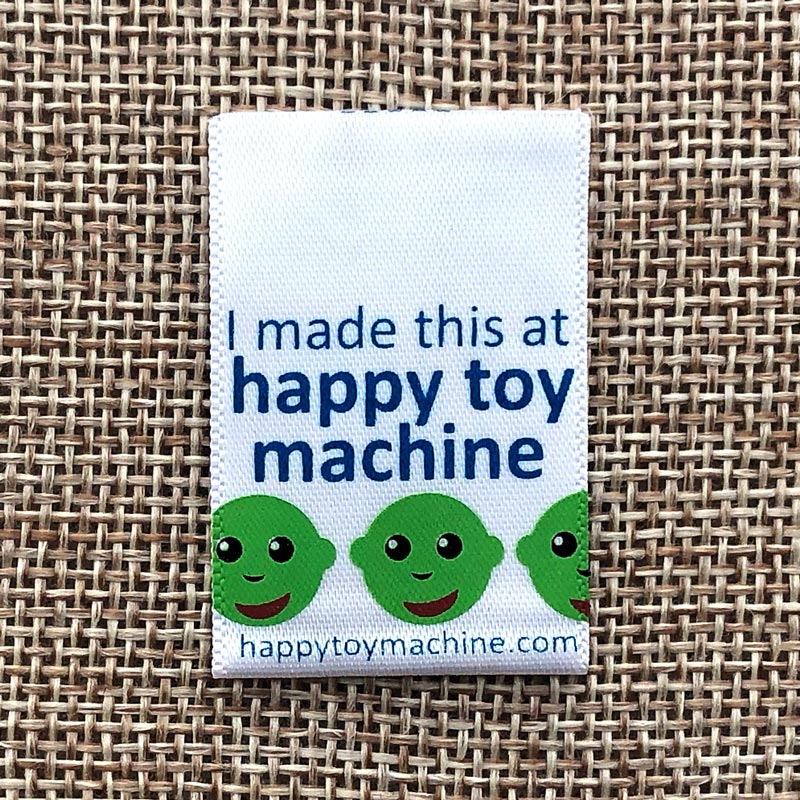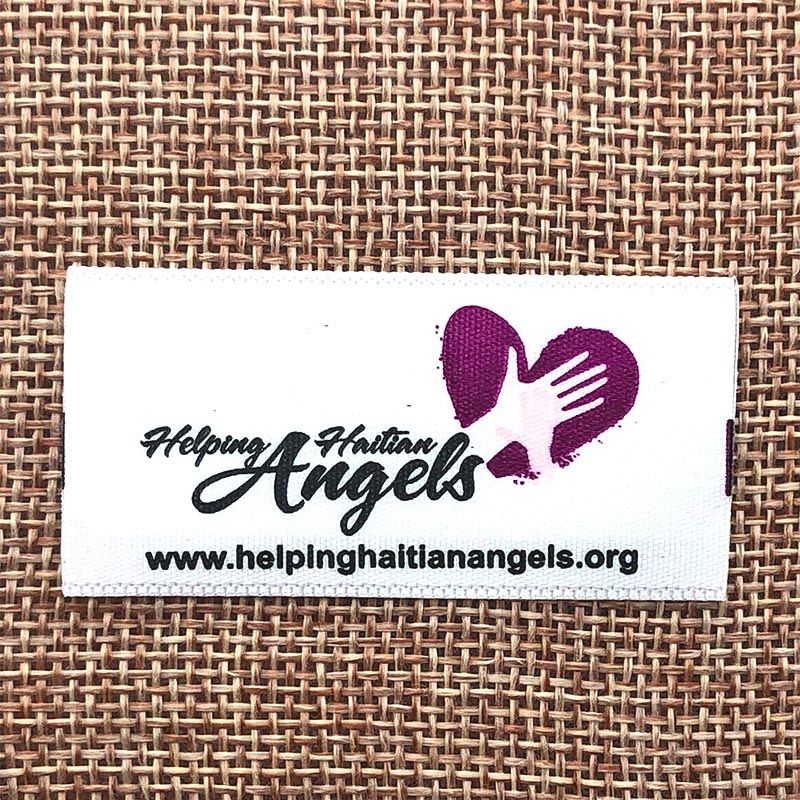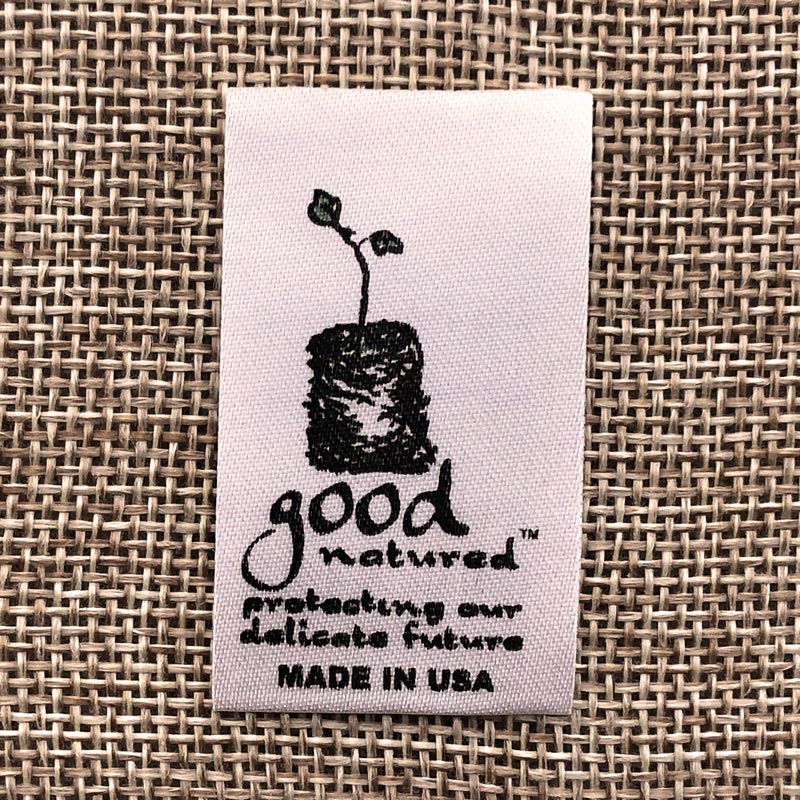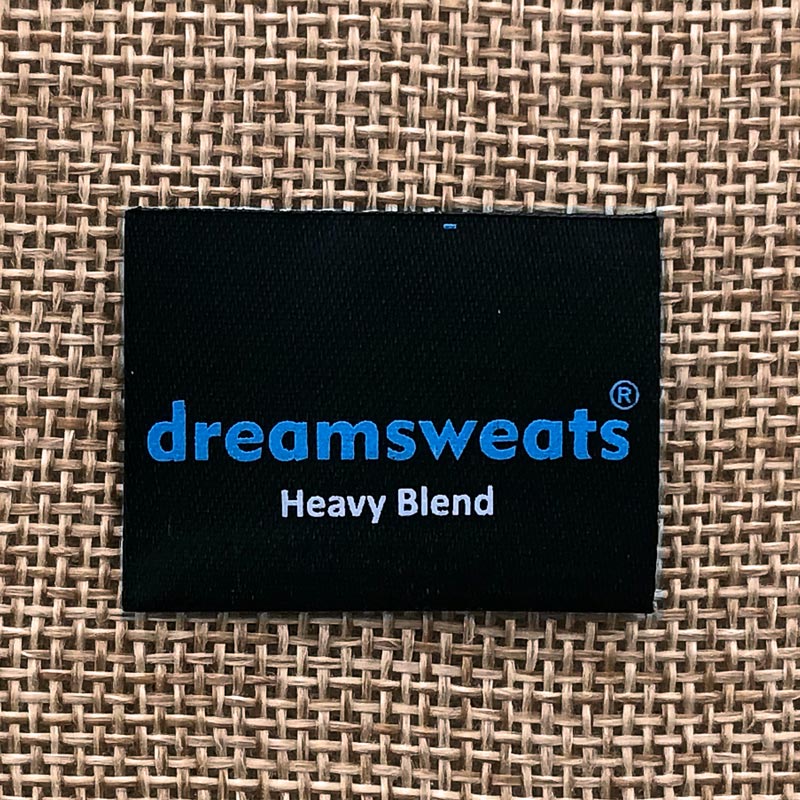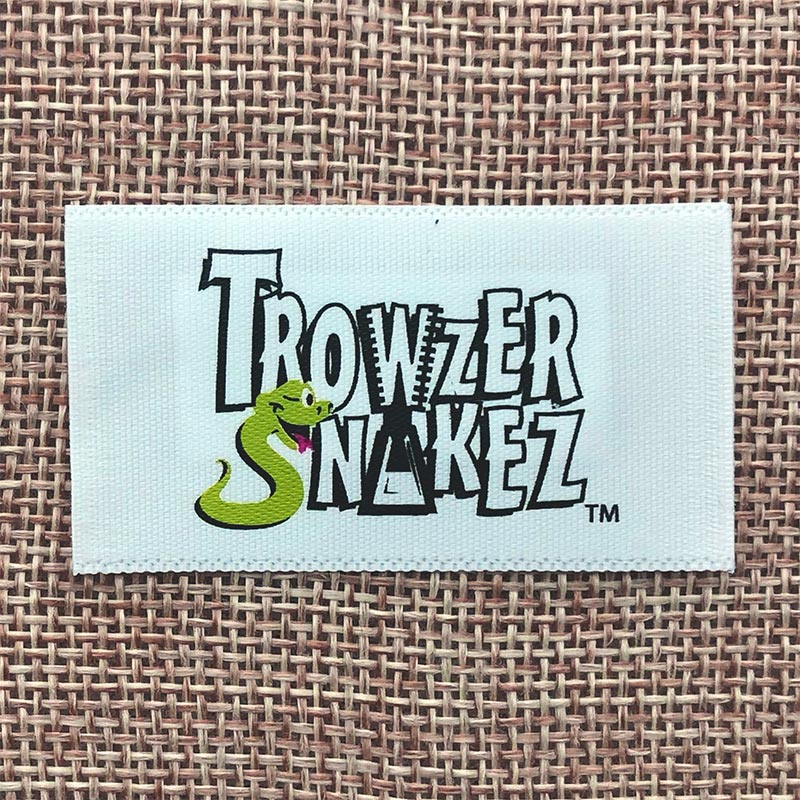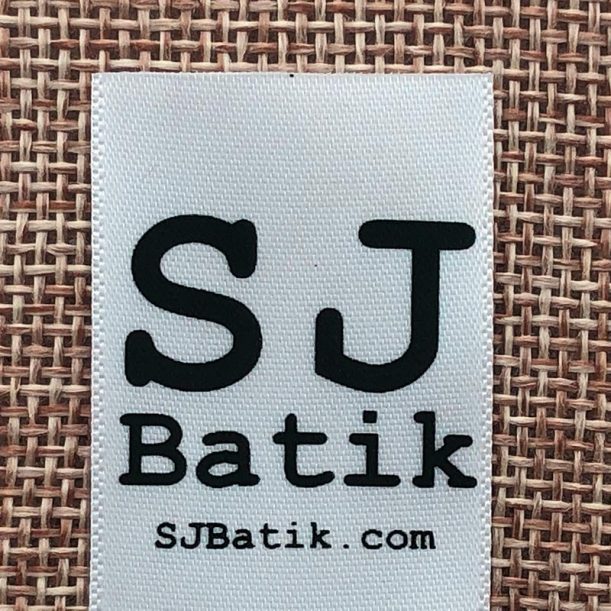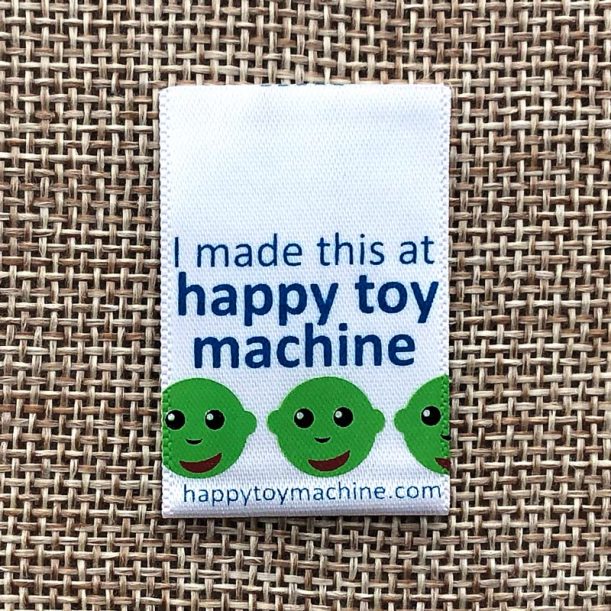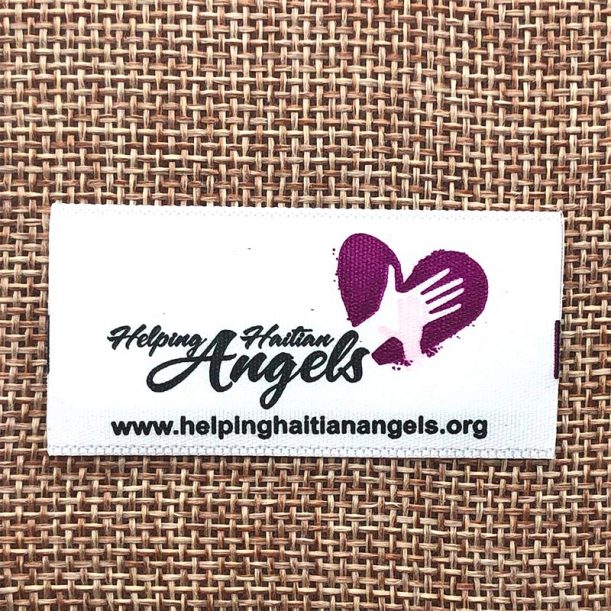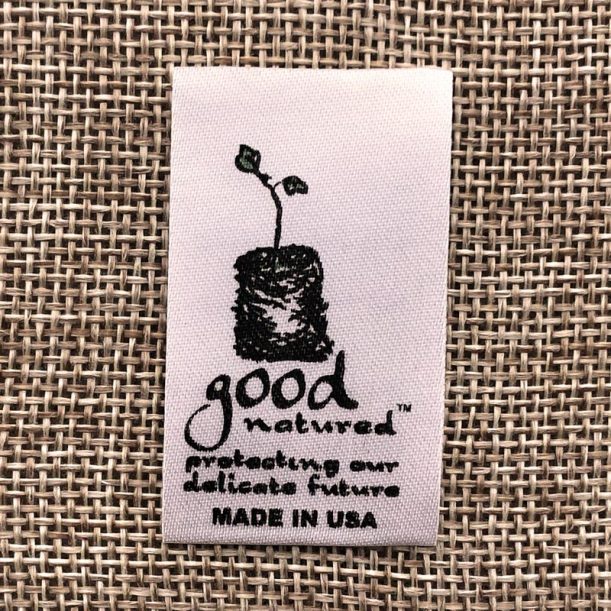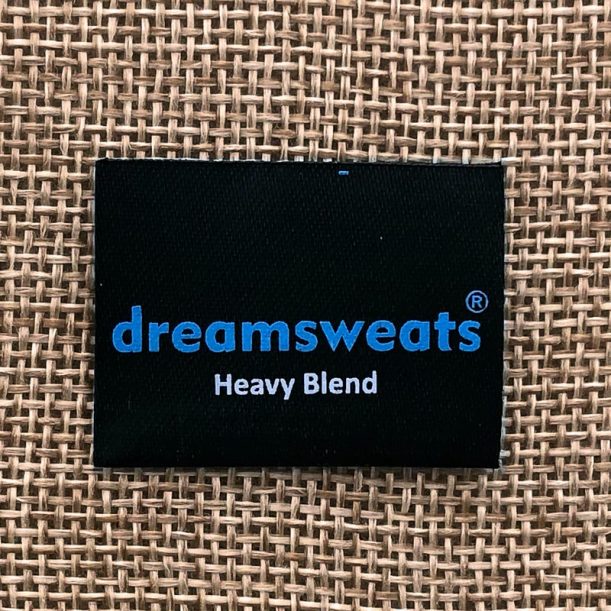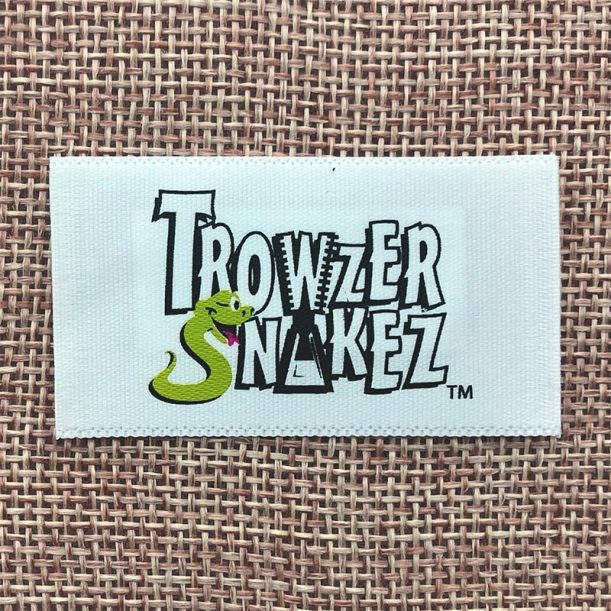 Printed Satin Labels
An awesome branding solution for your clothing products
Printed Satin Labels are as soft as a cloud and as shiny as a tender grape. Often made on a white satin bases, these kind of printed labels are by far the most popular option among our customers.
The digitally printing technique we work with grants a high definition for your art design. This allows lots of graphic details, gradients, and long lasting colors. Just what you need to display your logo, contact and/or care information in a cost-effective, beautiful and professional way.
With more than 15 years on the field, we provide a custom clothing labels, eco friendly solution with a human to human customer service and automated follow up. Plus, we deliver in a timely manner.
How Much do Custom Printed Satin Labels Cost?
| | Qty | 1″ | 1.25″ | 1.5″ | 2″ |
| --- | --- | --- | --- | --- | --- |
| Starter Package | 100 | $80 | $90 | $100 | $110 |
| Small Business Package | 250 | $120 | $134 | $148 | $160 |
| Professional Package | 500 | $180 | $200 | $220 | $240 |
| Champion Package | 1,000 | $240 | $280 | $300 | $340 |
Satin Printed Labels Specs.
Size = (Length + Width)/2
Sublimation: Slit Satin, Silkscreened: Woven Edge
4 Colors included
Production Time: 10 Working Days
Adhesive and Iron-on Backing: Add 5 more days to Production Time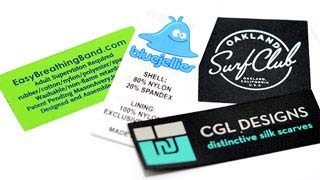 FAQ
What are the advantages of Satin Printed Labels over other type of labels?
– They are more delicate to contact and skin friendly
– Printing is quite resistent to sensitive wash cycles
– Printed labels allow a larger set of color options (more than 5)
– Perfect for infant garments, youngsters apparel, cashmere, underwear or other fragile clothing.
– They convey a discrete elegance along with a professional touch
What Is The Minimum Quantity Needed to order Satin Labels?
The minimum quantiry is 100 pieces
What are my design options ?
You can choose a wide range of sizes, colors, folds and sewing allowances as follows (in short).
Sizes
There are no limits but the most common labels vary from 0,5" to 3" (See the image below)

Colors
We will match the colors of your design with the colorchart available for printed satin labels

Folds
Straight-Cut
Center Fold
Ends Fold
Mitre Fold
Manhattan Fold
Cut to Shape (die cut)

For further information about your design options visit our design guide
What are the advantages of ordering custom labels with Sienna Pacific?
Human to human US based customer service
High Quality Satin Fabric
More than 15 years of experience
Cost effective Prices
3-4 Week Production Time (15-20 business days)
Why do Printed Labels cost more than Woven Labels?
Unlike the custom woven label straight-forward pricing (which don't depends on the amount of colors), printed satin labels prices do vary according to the complexity of the design, the number of colors, the size of the tag and the amount of pieces you ordered.


1 Quote Request. Submit your project's details. Make sure to include your logo, quantity, size needed.
2 Approve. Review & Approve Artwork Proof and Price Quote.
3 Confirm. Billing, Shipping Information & Pre-Production Sample.
4 Order. Final order submitted for production.
Customer Reviews
Satin Damask Suit and Tie Labels


5 out of 5 stars

09/27/2018

"My experience with my account representative was very professional. Victoria was extremely attentive to my business needs. She kept me advised of all aspects of my project and provided her expertise regarding the visual astetics of my label."

Ferocious Custom Footwear, Apparel, & Accessories

Printed on Satin Labels - Woven Edge MK


5 out of 5 stars

01/19/2018

"Charlie was incredibly fast and responsive to our needs! I buy both the woven and the printed labels and LOVE both of them. Thank you!"

Woven Labels - Damask


5 out of 5 stars

07/19/2016

"Victoria at Linx Corporation provided outstanding customer service. All our (and we had tons) of questions were answered very fast and courteously. The prices were great and we are extremely happy with the amazing quality of our tags. So happy we chose to go with this company. Thank you Victoria, can't wait to work with your company again!"
Let's Get Started
If you are thinking about ordering your custom products, just click on the button below, our expert Sales Reps will get back to you within 24 business hours and guide you through every step of the process.