America is a great country, and there are many ways to show your patriotism. One way is to wear patriotic patches on your clothing, or on hats, backpacks, or vests. There are many different types of patriotic patches available, including PVC patches, woven patches, and embroidered patches. In this blog post, we will take a look at some of the best patriotic patches available.
Top 10 Outstanding Patriotic Patches
At Sienna Pacific, we specialize in creating custom patriotic patches for our customers. Whether it's to celebrate the Fourth of July or to show support for one's country, we can make a unique patch with the American flag and any design desired. Our patriotic patches are available in embroidered, woven, or PVC styles and can have either iron-on or hook and loop backing. Just take a look at some of our outstanding patriotic patches that we've made for past customers, such as 2nd amendment patches, skull patches, and even George Washington patches.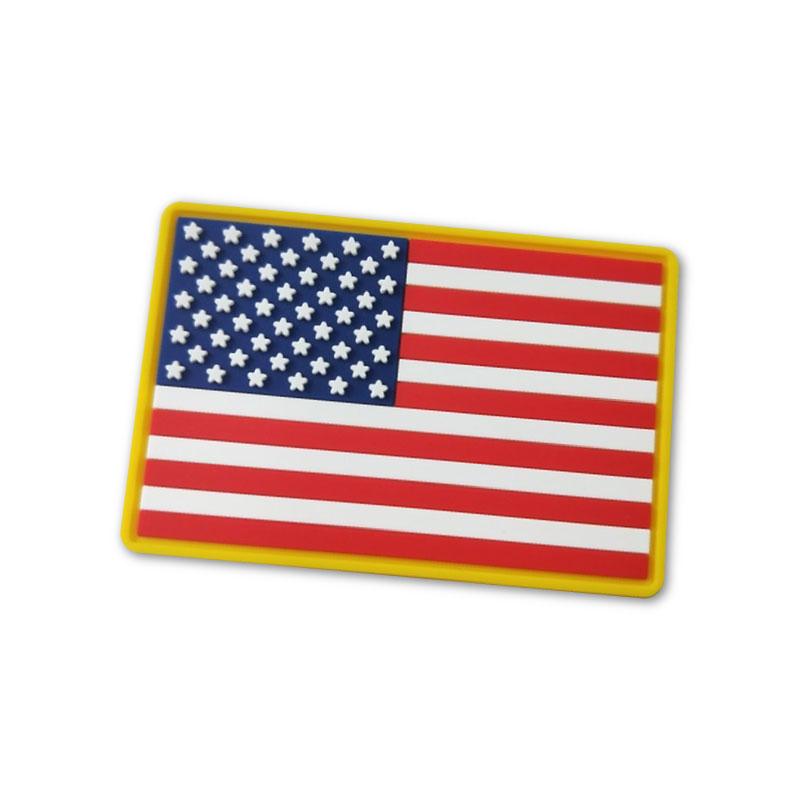 American Hat Patches
While shopping for patriotic gear in preparation for the Fourth of July, you may have stumbled across American flag patches for sale. These often get affixed onto hats or jackets, showing off national pride to friends and strangers alike. But did you know that American hat patches have a rich history? During World War I and II, soldiers used these patches to easily identify their comrades on the battlefield. They also served as a symbol of unity and patriotism during times of war. Today, they are often seen at sporting events or patriotic holidays, but they will forever hold a place in American history as a symbol of bravery and unity among soldiers fighting for our country.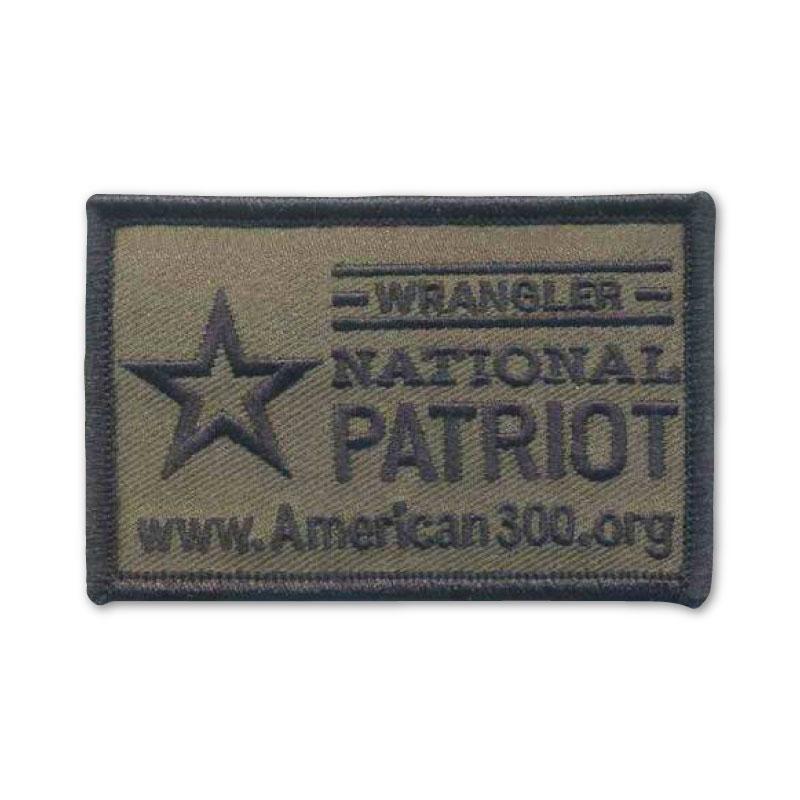 2nd Amendment Patches
One popular patch that many choose to display is the 2nd Amendment patch, representing the right to bear arms. Whether you're a gun owner or not, it's important to remember that the 2nd Amendment ensures our ability to protect ourselves and our families. It's also a crucial part of the checks and balances system in our government, serving as a protection against tyranny.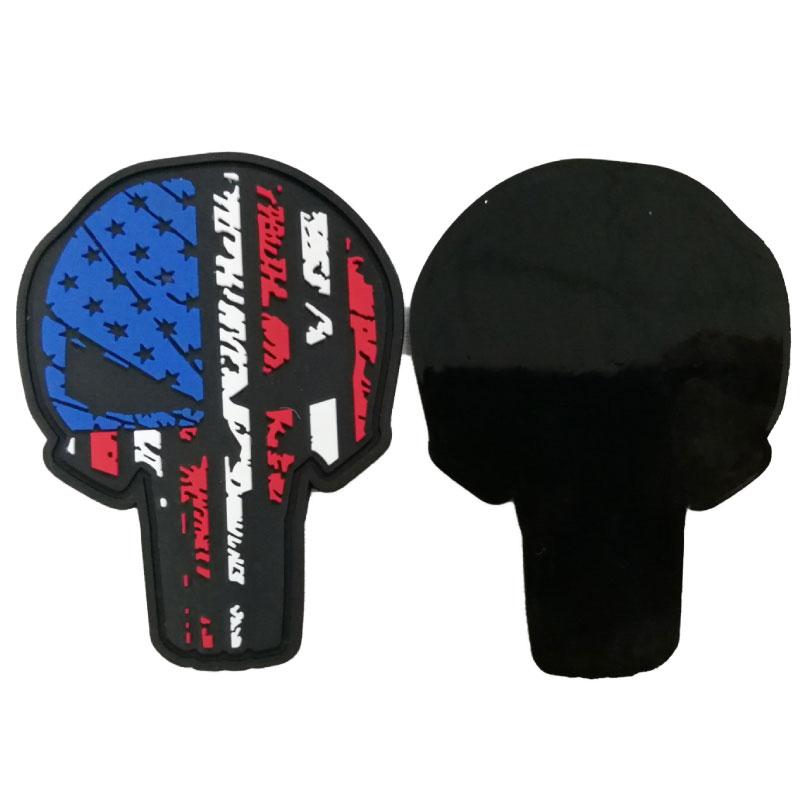 Skull Patches
While some may view skull patches with the American flag as disrespectful, they can also be seen as a symbol of strength and freedom. Wearing the flag on a skull suggests that one is willing to risk their life for their country, and for the principles it stands for. It can also represent the power and fearlessness of American soldiers, past and present. Some may criticize this as a glorification of violence, but perhaps it is also a recognition of the sacrifices made by those who fight for our country. The skull patch may not be for everyone, but to those who wear it, it is a symbol of their pride in being an American. Ultimately, freedom allows us the right to express ourselves in various ways, including through symbols on clothing. Whether or not we agree with the meaning behind them, we should always respect others' right to wear what they choose.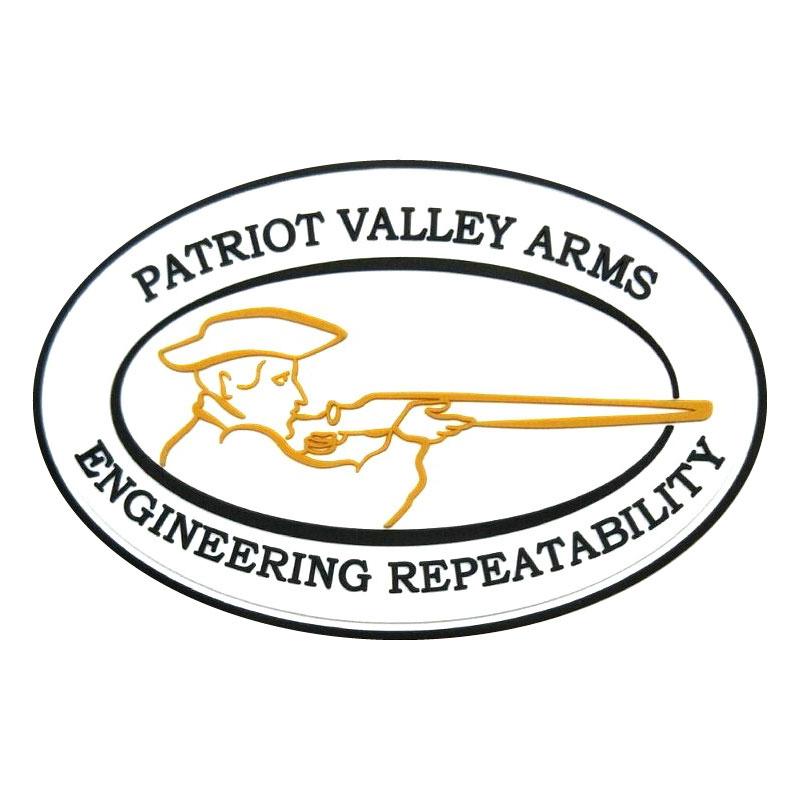 Iron On Patriotic Patches
Iron-on patches provide a simple solution for adding some flair to plain clothes or covering up damaged areas. These patches generally feature designs with flags, icons, or phrases related to patriotism and national pride. With a wide variety of sizes, shapes, and color options available, it's easy to find the perfect patch to fit your personal style. Furthermore, applying an iron-on patch is a quick and straightforward process. Simply position the patch on the desired location, press a hot iron onto it for a few seconds, and voila! Your garment now has an instant upgrade with some added patriotic spirit.

Have you ever seen someone wearing a flag patch on their clothing or backpack? These patches can come in a variety of styles, from embroidered to PVC to woven. Some people choose to wear the flag of their state or country, showing pride in their region. Others may choose to wear the flag of a country they have traveled to, or even the flags of multiple countries if they are a world traveler. No matter what flag is chosen, it becomes a conversation starter and allows people to show off their patriotism and love for various places around the world.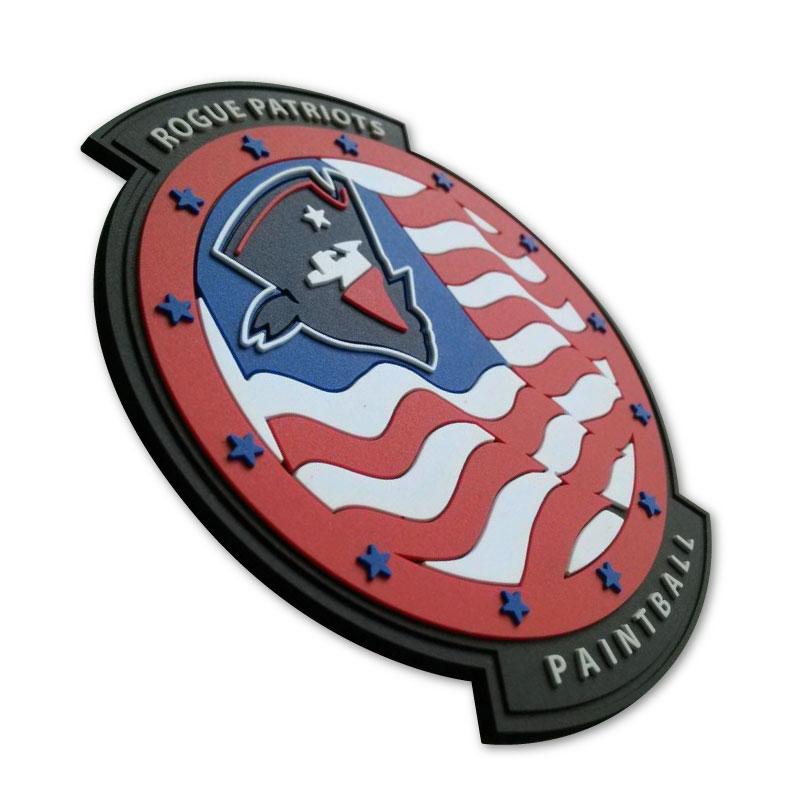 American Patriotic Hook and Loop Patches
Whether they're worn on a backpack or adorning a military uniform, these patches serve as a visual representation of one's allegiance to the United States. Not only are they fashionable and fun, but they also sparked controversy in recent years with debates over where and when it is appropriate to show off these symbols of patriotism. No matter your stance on the issue, American flag patches allow for the freedom of expression that makes this country great.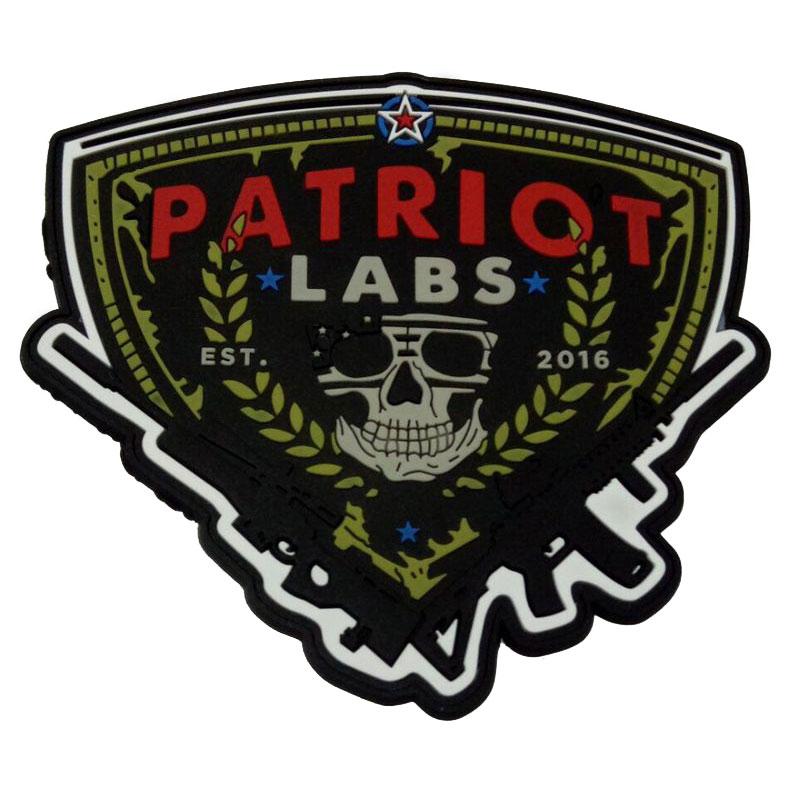 USA Patches for Clothes
These patches can be used to decorate clothing, bags, hats, and more. They come in a variety of designs, ranging from simple flags to more intricate depictions of iconic American landmarks. Adding these patches to your wardrobe is a fun and creative way to express your patriotism. One unique aspect of these patches is that they can easily be swapped out or re-positioned, giving you the ability to change up your look whenever you please. So whether you're sporting them at a Fourth of July BBQ or just out running errands, patriotic patches are sure to make a statement and showcase your pride in being an American.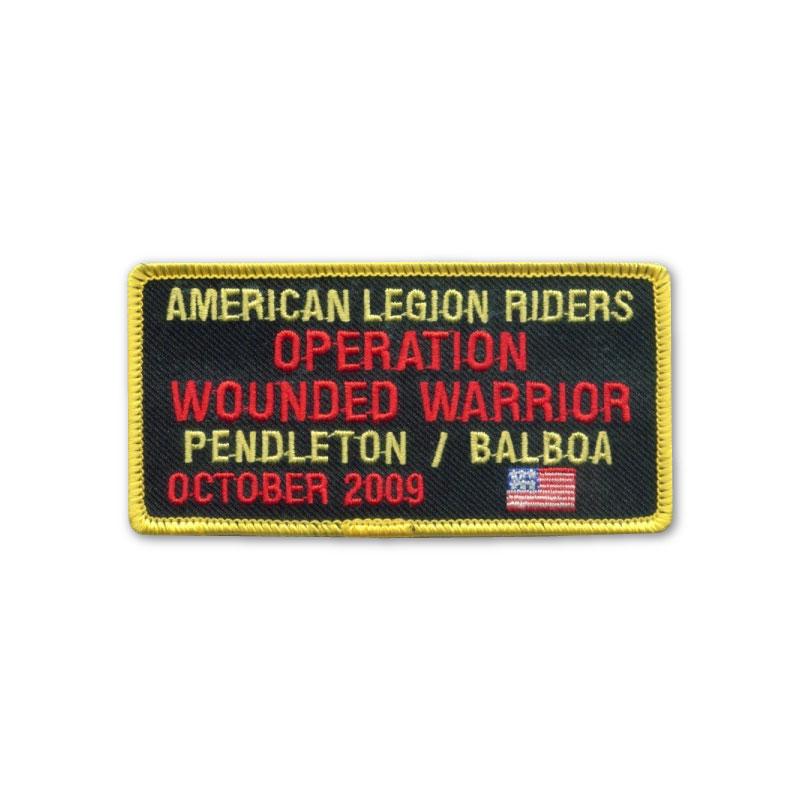 8. Patriotic Biker patches: for vests and jackets, for motorcycle riders
Patriotic biker patches are the perfect addition to your vest or jacket. Featuring iconic symbols such as the flag and bald eagle, these patches let fellow riders know where your loyalty lies. And with a variety of sizes and designs available, there's sure to be one that fits your personal style. So why not show off your patriotic pride while cruising down the open road? Grab a patriotic biker patch and make a statement on two wheels.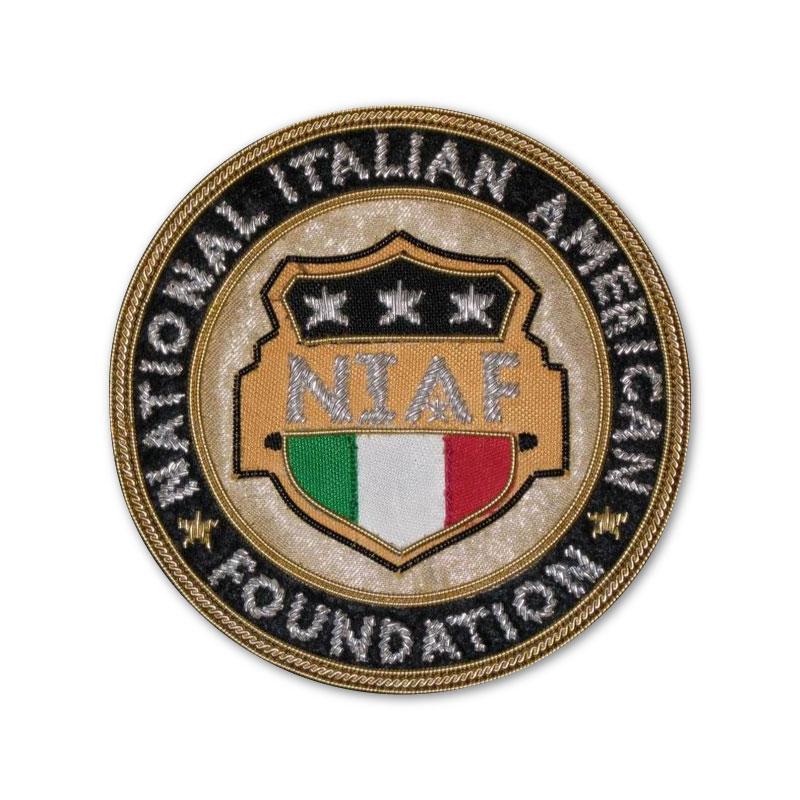 9. Bullion Patches
These handcrafted pieces are not only beautiful, but also have a level of craftsmanship that sets them apart. The use of gold and silver tone wire beads along with high quality materials such as silk and velvet add dimension and depth.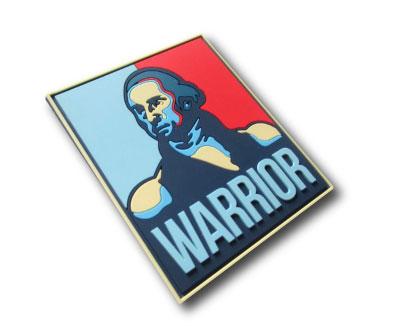 10. George Washington Patch
The silicone rubber material adds a unique texture and durability, while the bold design showcases the silhouette of our first President and the words "WARRIOR" in bold letters. The colors of red, white, and blue pay homage to our American flag and symbolize the courage that George Washington exemplified during his time leading our country.
We can't wait to help bring your patriotic patch ideas to life. Contact us today to start designing your own patriotic patch!