If you are looking for top quality and affordable Christian gifts that can be customized to your church's specifications, then look no further than Sienna Pacific! We offer a wide variety of promotional products perfect to convey your faith. Whether you need Patches, Clothing Labels, Lapel Pins or Keychains, we can make your unique design come to life! Make sure to check out our samples and get inspired to spread your message.
Overview of Christian Promotional Products
Whether you're looking for bulk Christian gifts, Custom Embroidered patches or PVC keychains, there are a variety of options available. You can create unique designs that reflect your church's vision, mission and values; perfect for handing out at events and engaging potential members. Customizable options provide further opportunity to add details such as logo, text and images – making it a great way to show prospective visitors what your church stands for in an eye-catching manner. With all these possibilities, Christian promotional products will help turn first time visitors into long term members.
Types of Christian Gifts We Offer
There is certainly no shortage of Christian promotional products when it comes to building your organization's branding, helping to spread its message, and providing valuable gifts to members. Bulk christian gifts are great for passing out in large groups, such as at conferences and events. Custom promotional product designs can be tailored specifically for your religious organization.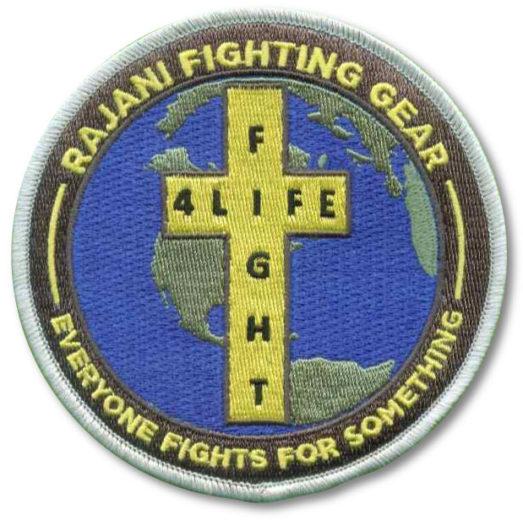 1. Custom Christian Embroidered Patches
Custom embroidered patches offer something distinctive to promote religious and spiritual events and organizations. Churches, choirs, Christian schools and other religious institutions can create their own patches with a variety of Christian symbols such as hearts, crucifixes, rosary beads, doves and angels, just to mention a few, to customize their promotional items.
Patch designs are available in various sizes and colors, giving options for members of many different denominations to choose the perfect patch for their needs. Additionally, these products provide a great source of memorabilia for occasions such as confirmation or ordinations. For example, each member of a baptism class could receive a patch with the church's name or event's logo that could serve as a lasting reminder of the day.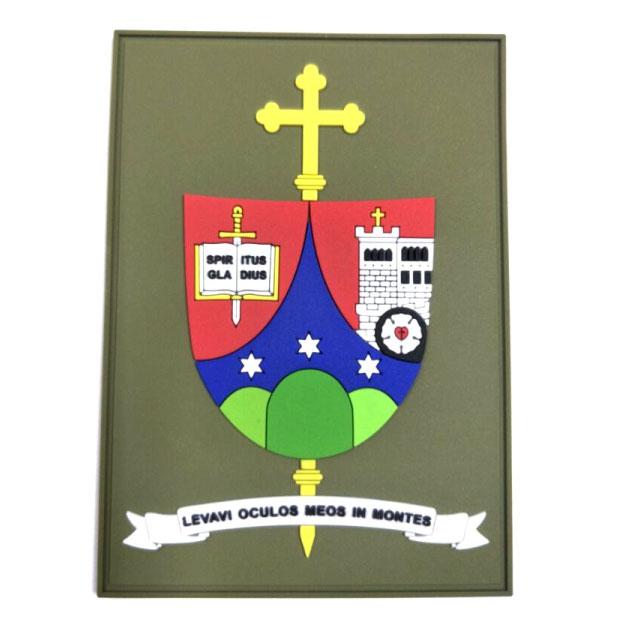 2. PVC Patches for your Church
PVC Patches for your Church are a great way to promote the messages of your faith! Make a statement by customizing the patches with your church's name and logo – or get creative with vibrant colors and design shapes that represent the values that you want to share.
These kinds of patches are made out of High quality soft rubber material that allow a unique 3D look which make them be preferred by youngsters who can display their faith proudly on any backpacks, hats or jackets. Plus, because of their durability, you can trust that they will last. Show off your devotion in style with these Custom PVC Patches for your Church!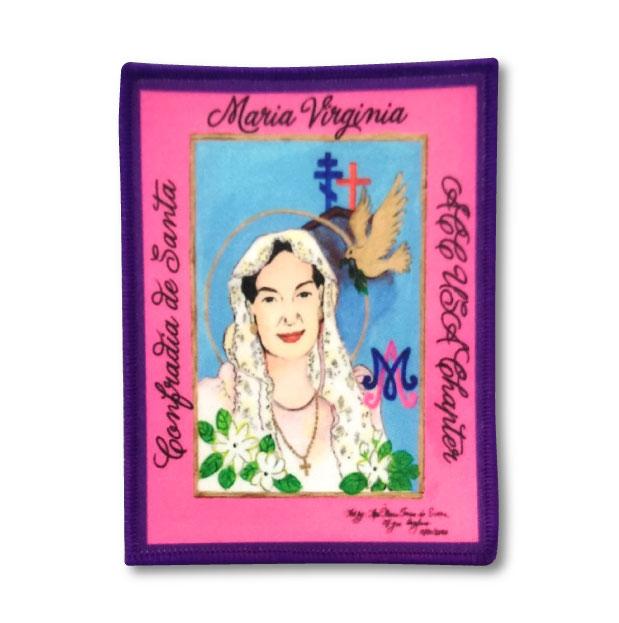 3. Catholic Woven Patches
Catholic woven patches can be a great way to show support for your faith or bring attention to a special occasion. They feature vibrant colors that draw the eye, and with their intricate weaves and texture, they add character to any piece of clothing or accessory.
With so many possible combinations of design, size, and shape, catholic woven patches can be customized for a wide variety of occasions. Whether it's for religious ceremonies or just everyday self-expression, these beautiful patches are sure to stand out.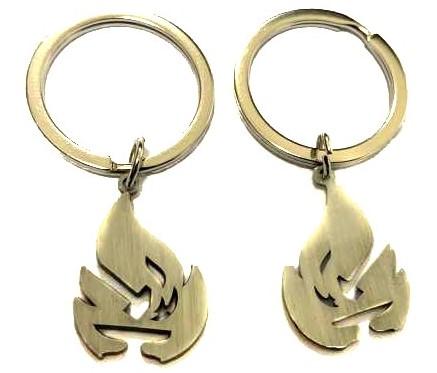 4. Metal Keychains with Christian Symbols
We provide custom metal keychains that are the perfect way to promote Christian camps, charity drives, church fundraising, or any message of love, faith, hope and good will. The sheer versatility of our keychains provide an amazing way to get your message out there! You can also add additional components such as charms or rings as well.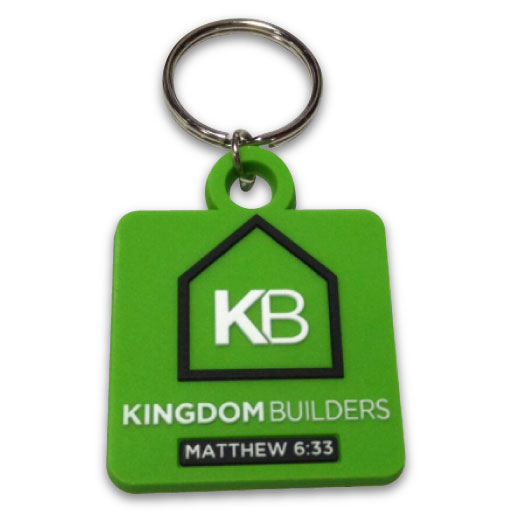 5. PVC Catholic Keychains
Catholic PVC Keychains are a great option to commemorate special occasions and show your devotion. Whether it's an anniversary, baptism, or wedding, the stunning designs of our PVC keychains provide a unique way to remember the commitment you have made in life. These quality crafted keychains come in a variety of shapes and sizes, so you can find just what you need for your special event. Whether choosing a simple design with neutral colors or intricate iconography with a vibrant color scheme, and thoughtful presentation, these PVC Catholic Keychains help create lasting memories that visitors can take with them wherever they go.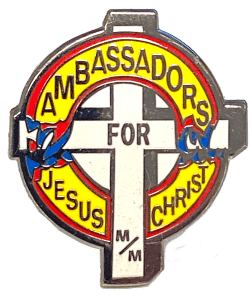 6. Custom Pins with Religious Designs
Custom pins featuring religious designs can be perfect accessories for supporting and promoting a faith-based cause. These kind of Enamel pins offer multiple ways to spread the message of Jesus Christ. Our Religious Pins provide a conspicuous yet subtle reminder of your beliefs, making them ideal gifts for members as well as new recruits. In addition, these high-quality pins also make great conversation pieces – start a conversation with anyone who wears one of these custom pins!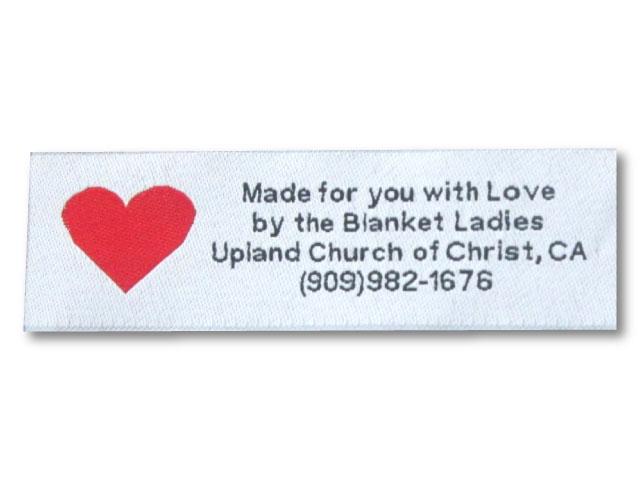 7. Custom Labels to Tag Christian Clothing
If you need to customize a robe for the priest or to add a personalized message to an entire batch of custom-made uniforms, Sienna Pacific offers the professional solution. With a wide range of religious motifs to choose from and so many wise quotes from the Bible, you can fully express your church's spirituality through custom clothing labels. Choose from woven, printed, heat-transfer, pvc or even metal labels and print bible quotes, logos, messages or any detail that will enhance your church's cassocks, uniforms, shirts or caps.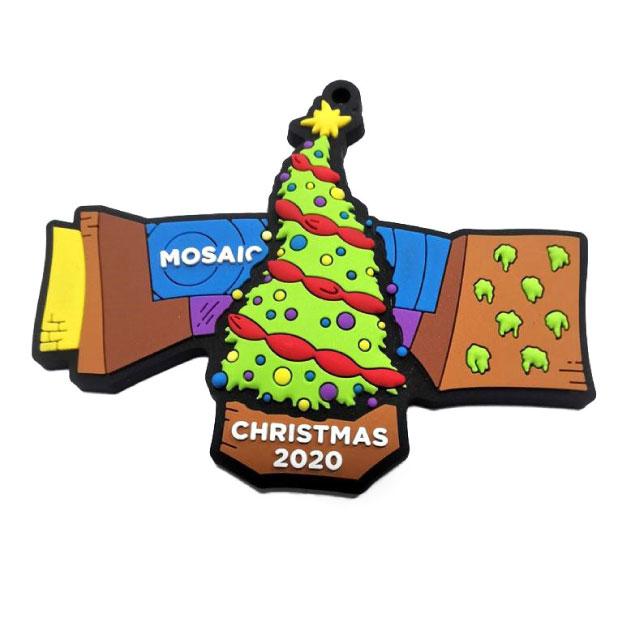 8. Christmas Patches
Christmas is a beloved holiday for many, and custom Christmas patches are the perfect way to spread a bit of festive cheer. PVC woven or embroidered patches used as decorations or gifts can be made to feature designs that suit different personalities and spirit. Whether they showcase a traditional Santa Claus, a classic reindeer, or something more modern and contemporary, using personalized patches allows us to get creative with our Christmas spirit. Furthermore, these carry value past the holidays; they provide excellent keepsakes which can be treasured and reused in years to come!
Benefits of Bulk Christian Promotional Products for Your Church or Business
Promotional products can be a great asset for churches and businesses alike. Bulk Christian promotional products are a particularly attractive choice, offering many benefits including customizability and affordability. With the option to choose custom designs, your church or business can promote its message in an appealing and powerful way while also accounting for their budget. You can create patches, key chains, and other items with Catholic symbols that help you stand out or appeal to the values of your followers and customers. By utilizing bulk Christian promotional products you will be able to raise brand awareness, bring attention to important conversations, show off certain values or ideals, strengthen bonds within your congregation or market, and even gain more members or customers all without breaking the bank.
Tips for Choosing the Right Christian Promotional Products for Your Needs
Choosing the right promotional products for your Christian organization or ministry can seem like a daunting task. It's important to ensure that whatever product you choose accurately reflects the values and mission of your organization, while also being aesthetically pleasing and cost-effective. Once you have narrowed down the type of product you want to use, be sure to get an accurate measurement of what size would work best for your event or gathering. You should also consider factors such as durability, construction quality, delivery time and price point—all while keeping in mind that each item should carry out its main mission: promoting your organization's beliefs and message.
Making the right decision on what promotional products you should give away isn't an easy one. It all depends on your purpose and budget in order to help you decide which Christian promotional product would best fit your needs. Personalized gifts for Church, special events, or simply to support a cause, have proven to be very successful within the last decade. A few steps we suggest to picking the perfect choice is finding a reliable supplier (like Sienna Pacific) that offers a variety of styles, sizes and prices so you are able to streamline costs as most companies offer discounts when purchasing in bulk—but keep in mind quality is still essential regardless. When considering products crafted with Christianity motifs such as custom embroidered patches, PVC patches for your church, metal keychains with Christian symbols, Catholic woven patches PVC Catholic keychains or custom pins with religious designs, make sure they reflect not only your beliefs but also the message of your business or organization. Whatever type of product you choose to represent your brand or Church project; it is important that the item reflects yourself and has a positive outlook towards others.