Custom Air Force Patches
At Sienna Pacific we pride ourselves to be a trusted supplier of Custom Air Force Patches for our Flying Corps. Over the last two decades we have created a wide range of custom patches specially made for airmen uniforms (ABU, OCP, FDU, etc), flight suits, jackets and hats.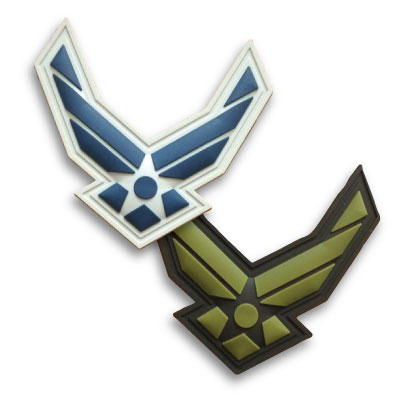 Custom Air Force Patches
We offer a variety of customization options to meet the specific needs of the USAF. No matter if you are looking for OCP Patches, rank patches or morale patches we are committed to providing the highest quality products designed to withstand the rigors of life in our flying force.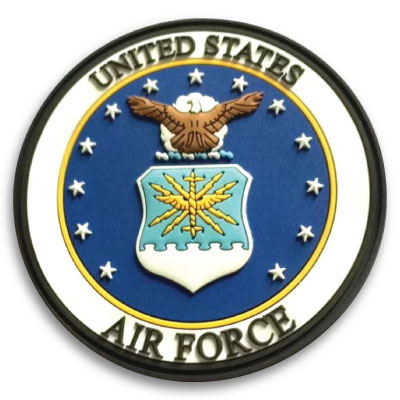 Air Force PVC Patches Sample Gallery
PVC patches are a popular choice for airman clothes and military gear. They are waterproof, strong and flexible as rubber. Plus, they allow 2D and 3D design, making them ideal for creating custom insignia. Here are some examples of the PVC patches we have created for members of the USAF and Space Force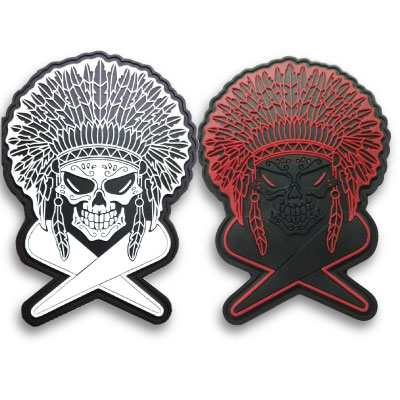 Air Force Embroidered and Woven Patches Sample Gallery
Embroidered patches offer a classic look, while woven patches allow for more detail, small lettering, and almost photo-quality resolution. No matter which type of patch you choose, we are confident that you will be satisfied with the final product. Take a look at the following samples to better understand how they differentiate.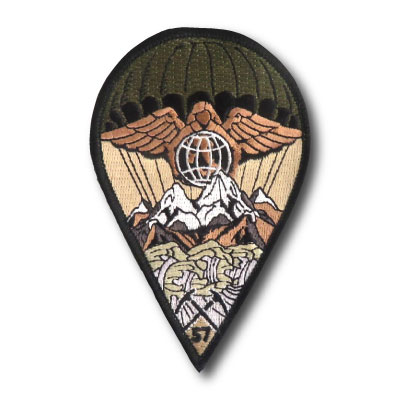 Advantages of Working with Us
All our customized patches can be ordered with any shape, size or color. Backing Options: plain, self-adhesive, hook and loop® or iron-on (this last is not available for the PVC ones). Regardless of your backing preferences consider that according to official documents "Only Hook and Loop® patches are authorized on the left and right sleeves of the OCP coat."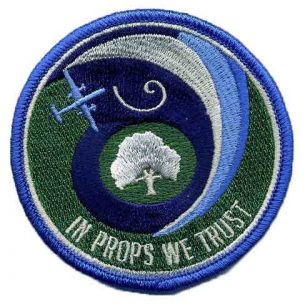 Customer Reviews
Embroidered Patch


5 out of 5 stars

04/03/2023

"Always a quality product and reordering is VERY easy!"

Woven Patch


5 out of 5 stars

03/19/2023

"Excellent customer service excellent product, They work to make things right even though it was the customers screw up. Paragon of excellence."

PVC Patch


5 out of 5 stars

03/16/2023

"Great Prices, Fast Service, Fast Shipping, No Funny Business, What you see is what you get. They price they quote is the price we paid. Do Business Here!"
FAQ
Let's Get Started
If you are thinking about ordering your Custom Patches, just fill out our simple quote request form, our expert Sales Reps will get back to you within 24 business hours and guide you through every step of the process.

Related Products