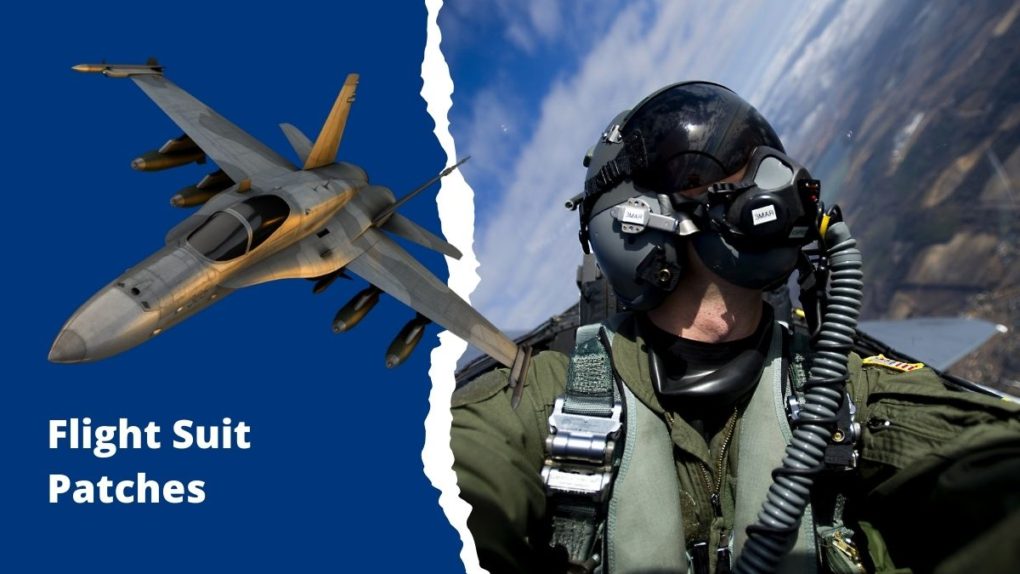 Custom Flight Suit Patches
We manufacture Custom Flight Suit patches for the US Air Force, other military forces and civilians as well. Even when the embroidered ones are very popular, you can also choose a woven patch or Soft Rubber PVC patches, according to your projects needs.
Sienna Pacific can help you designing a beautiful Custom Flight Suit patch from your logo, whether it is a Flying club, a Civil Air Patrol or an aircrafts trading company, at no extra cost.
Ordering Custom Air Force Patches is Easy With Us By Your Side.
Our exclusive online ordering system makes it easy to be in control of your order process. You call the shots!
Flight Suit Patches – Air Force (Samples)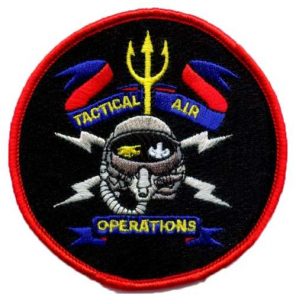 Get Started With Your Custom Flight Suit Patches!
Customer Reviews
4.8/5 – Based on 1102 Reviews
Printed Patch Dye Sublimated Merrow Hook and Loop


5 out of 5 stars

03/08/2022

"Fast responses, attentive care in ensuring the design was correct, and adjusting my own mistakes to get a quality end product- thank you!"

Printed Patch Hook and Loop Backing


5 out of 5 stars

12/30/2021

"Easy and seamless communication, I ordered silkscreened Hook and Loop backed patches for a local government organization.. They adjusted the sample a couple of times at our direction to get the perfect final product. Rosana was great- and communication was quick and easy.. Overall great experience, and customer care was awesome- Thanks again!"

Printed on Satin Labels - Woven Edge White Satin Background


5 out of 5 stars

05/10/2022

"Excellent Service and Product!"
PVC Patch 2D Design


5 out of 5 stars

01/25/2022

"Great experience, great finished product."

PVC Patch 3D Design


5 out of 5 stars

12/14/2021

"I absolutely love Linx Corp. They have been professionals throughout the design and manufacturing process. Every project I have thrown at them has resulted in a quality pvc patch. I will continue to do business with Linx. Give them a try and see for yourself."

PVC Patch


5 out of 5 stars

12/07/2021

"Absolutely phenomenal product. From the initial inquiry, to the designing process, production process, and delivery, A1 satisfaction! Easy five stars. I would recommend this product for any company."
Woven Patch


5 out of 5 stars

02/17/2022

"LINX customer service is great. They are quick to respond to questions and very supportive. The ordering process is easy and I appreciate being able to view the proof of the product before it goes into production. We enjoy using LINX for all our label needs!"

Woven Labels - Damask 100% Polyester Threads


5 out of 5 stars

02/11/2022

"Very efficient and accurate business. Beautiful high quality tags."

Woven Patch


5 out of 5 stars

01/20/2022

"Was very happy with the turn around time to us. Very pleased thank you."
Our Ordering Process – From Start To Finish
1 Quote Request. Submit your project's details. Make sure to include your logo, quantity, size needed.
2 Approve. Review & Approve Artwork Proof and Price Quote.
3 Confirm. Billing, Shipping Information & Pre-Production Sample.
4 Order. Final order submitted for production.
Let's Get Started
If you are thinking about ordering your custom products, just click on the button below, our expert Sales Reps will get back to you within 24 business hours and guide you through every step of the process.


3 Flight Suits where to wear your USAF Patches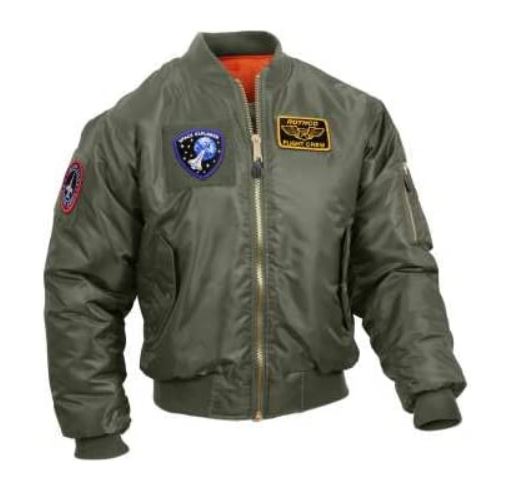 Rothco MA-1 Flight Jacket with Patches
Deck out this classic jackets with personalized patches on the loop fields to make it your own. This is made of lightweight 100% nylon woven shell, fully reversible orange lining for extra warmth, includes zippered utility pocket and pencil pockets so you can keep track of tools. The style is simple but distinctive enough to be noticed in a crowd because who doesn't need another bomber jacket?
Party City Top Gun: Maverick Flight Costume for Women
Ladies, the party is about to start and you need a costume. Don't wimp out on this one! Get your Maverick Flight Suit for women and fly like an ace! This jumpsuit features functional shoulder and thigh pockets (boots and sunglasses not included) that will give you what it takes to be airborne this Halloween; The olive drab green color finishes off any daring look or macho style; The zipper closure means easy dressing so your friends can focus on giving you high fives as they walk through the door! Officially licensed Top Gun.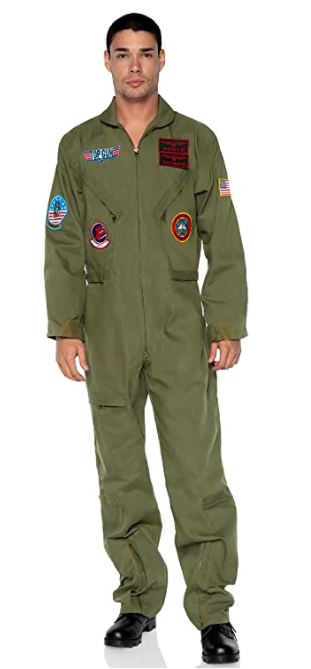 Leg Avenue Men's Top Gun Flight Suit Costume
Looking for a costume that is both comfortable and stylish? Look no further than the Leg Avenue Men's Top Gun Flight Suit Costume. Made from durable polyester and cotton, this costume is perfect for those who want to look their best while still being able to move around easily. The zipper closure ensures a secure fit, while the machine-washable fabric makes it easy to clean. So make your Halloween or themed party unforgettable with the top gun flight suit costume!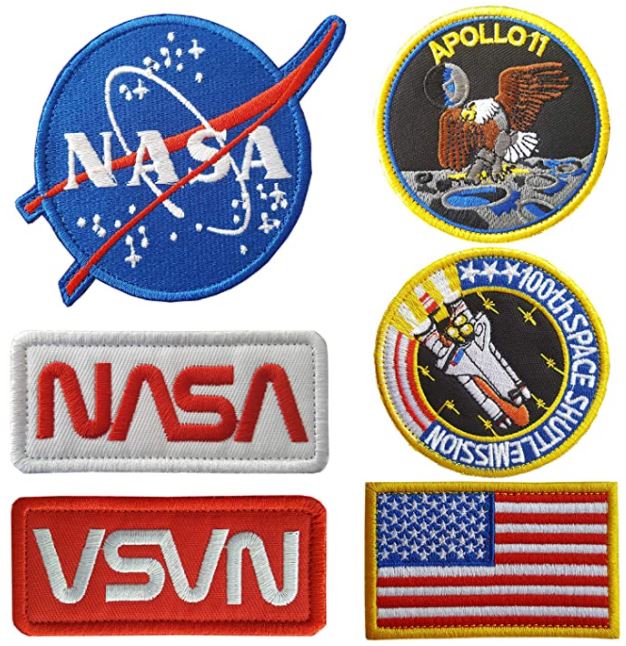 NASA Patches 6 Pieces
This product is a high-quality, high-density embroidered NASA patches. The top of the patch has looping so it can be sewed onto anything with an extra lining attached to protect your clothes from being scratched by the hook on the back of the patch. This makes them great for attaching to hats, jackets, bags and more. Not only are they easy to put on any waistband or clothing you choose but they will never loosen or fall off when washing them in fresh water or dry cleaning them with soap!
Flight Suit Patches – In Stock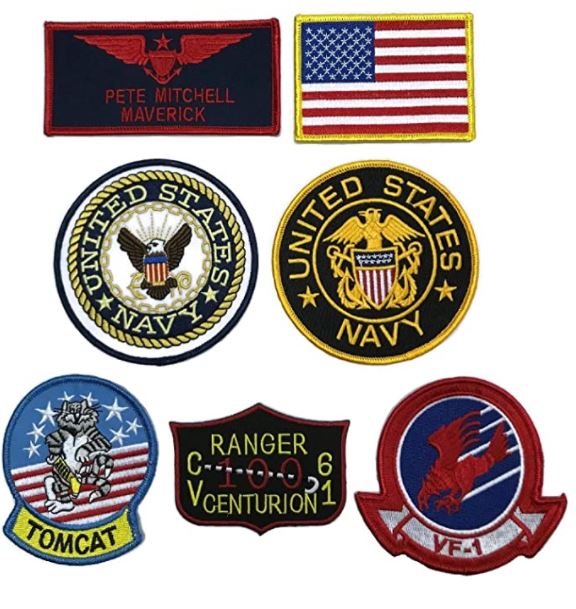 Flight Suit Navy Tomcat Patch Set of 7
Looking for a high-quality set of patches that will make you feel like a true fighter jet pilot? Look no further than these amazing Top Gun flight suit navy patches! Made from durable and quality materials, these patches are 100% satisfaction guaranteed. With a range of designs to choose from, you're sure to find the perfect patch for your needs. So don't wait any longer – order your set today!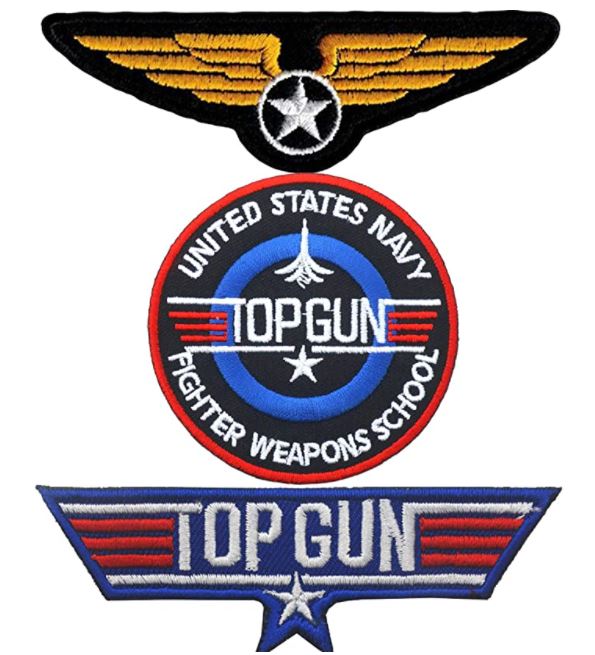 Top Gun Costume Patches
Introducing Top Gun Patches! These high-quality embroidered patches are a must-have for any Navy or military enthusiast. Made of durable material, they're perfect for everyday wear and can be easily washed and removed. With a patriotic design, these patches make a great addition to any outfit – perfect for special occasions or just everyday wear. So don't go without your Top Gun Patches – grab yours today!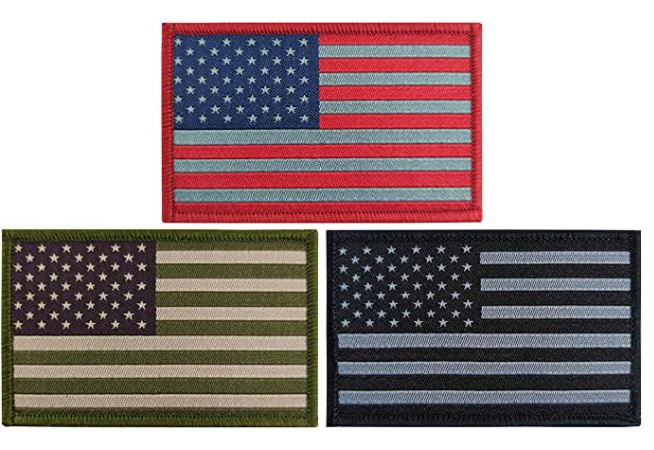 3 Pack American Flag Patch
Patriotic Americans, display your pride with these 3 Pack American Flag Patch. Each pack comes with three premium quality, durable patches that can be attached to anything from a Military Uniform to a Tactical Bag. The best part though is the Customer's first policy- if you don't love your product simply return it for 100% refund.