Custom Employee Recognition Pins
We supply and manufacture employee recognition pins so you can show your employees how much you appreciate them. They are great for your award programs.
Types of Recognition Pins
Lapel pins can come in a variety of styles and designs and they can be customized to your specifications. Below, we will review some of the most popular.
Design Options
All you need to create amazing award pins for your employees is to send us your logo and a sketch of your idea. After that, we'll take over.
Custom Employee Recognition Lapel Pins Are Easy With Sienna Pacific
Our exclusive online ordering system makes it easy to be in control of your order process. You call the shots!
Pins For Recognition Programs
Employee recognition is an area where almost every forward looking company has ventured into.
Award pins and employee pins are little in size but big on impact.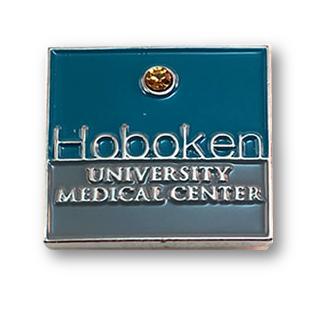 Award Pins
Ideal to Celebrate Excellence Within Your Organization. Above all, they provide a tangible representation of an employer's appreciation for an employee.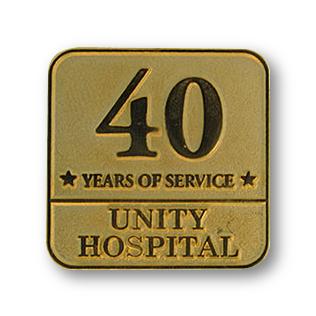 Recognition Pins
Experienced managers and business owners understand the importance of recognizing well deserving employees.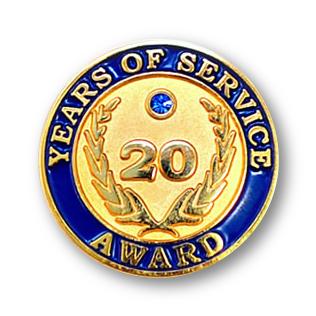 Years of Service Pins
An employee that feels appreciated and who is acknowledged by his or her employer is more likely to continue working at a high level.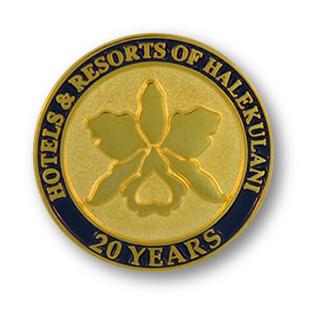 Appreciation Pins
Some small companies think that they can't afford an employee recognition award program because of a high cost. (Usually as special bonuses or incentives).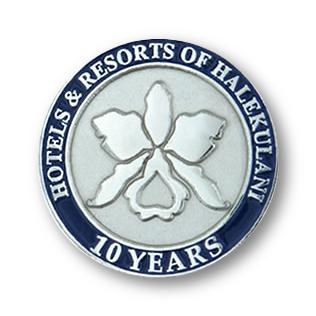 Employee Pins
Employees are often proud to be the recipient of these types of pins. Just about everyone loves to be recognized for their hard work and effort. A happy employee is a productive employee.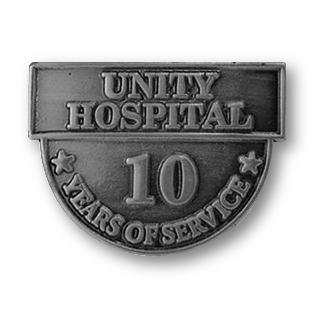 Custom Logo Pins
Companies that give them away also benefit. As a result, employees who feel appreciated and acknowledged tend to work harder and are happier at work.
Customer Reviews
4.8/5 – Based on 1102 Reviews
Lapel Pin 2D Die Struck Bronze Finishing


5 out of 5 stars

08/02/2022

"100% satisfied with final product. Was able to work with Dan to produce exactly what I had visualized."

Printed Lapel Pin


5 out of 5 stars

04/08/2022

"Dan was fantastic to work with and was able to meet a tight deadline. He was quick in responding and the quality of the final product is outstanding! We will use LINX again for our next order!"

Citation Bar / 2D Die Struck Bronze


5 out of 5 stars

02/05/2022

"This whole ordering process was extremely easy and without any issues at all. The sales rep I dealt with responded to all my emails within a few hours or the next day. We received our order swiftly and we were very happy with it's quality. We will definitely be returning if we have any further needs."
Our Ordering Process – From Start To Finish
Businesses will find that a little investment can go a long way. The cost of these custom made lapel pins can pay off in a big way, mostly in employee morale.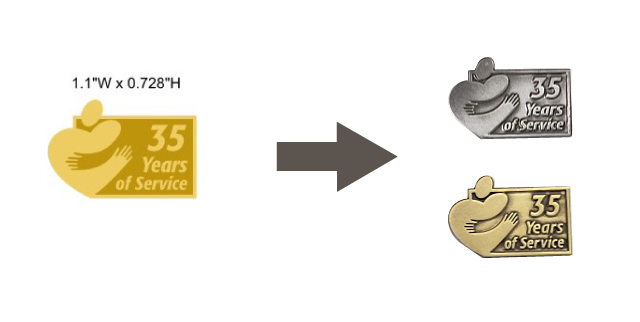 1 Quote Request. Submit your project's details. Make sure to include your logo, quantity, size needed.
2 Approve. Review & Approve Artwork Proof and Price Quote.
3 Confirm. Billing, Shipping Information & Pre-Production Sample.
4 Order. Final order submitted for production.
FAQ's