Specialty HangTags
Designed from start to finish to help you establish the greatest impact for your company.
What Makes A Hangtag Special?
Cardstock: With this line of tags, you can choose any weight up to 18pt card stock.
Finish: These also come with a matt or glossy finish, with the addition of a UV Coating.
Printing Process: They also will go through the 4-color process, enabling you to have a vast array of colors on your hang tags opening up the potential for full color designs and photographs.
Shape/ Edges: Another benefit to the Specialty Hang Tags is that they can also be shaped to fit any design you are interested in. You can shape yours in Square, Rectangular, Round, Oval, or custom laser cuts.
Folds: They can be folded in half or folded in three's (Tri-Folded) depending on your needs and the content of the tag.
Pricing for our specialty hang tags will be dependent on a number of factors, which means you will need to contact us and give us the specifics of your request. Once we have this information, we will put together unique pricing specifically for your tag.
Please note with our specialty hang tags, the minimum order is 500. If you are needing a lower number of tags, feel free to visit our Economy Hang Tag page.

Let's Get Started
If you are thinking about ordering your custom products, just click on the button below, our expert Sales Reps will get back to you within 24 business hours and guide you through every step of the process.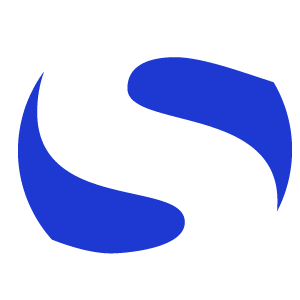 Hangtag Sample Pricing
14pt Cardstock – Printing: 4 Color Process + UV in the front / Black on the back. Square Cut with 1/8″ hole punch.
1.5″ x 2″ Hangtags – Qty.: 500 – Price: $224 – Qt.: 1,000 – Price: $250
2″ x 3.5″ Hangtags – Qty.: 500 – Price: $236 – Qt.: 1,000 – Price: $274
Add white or black string cotton for $75 (500 tags) or $87.50 (1,000 tags)
Production Time: 2 weeks

Our Work Speaks for Itself!
Excellent customer service. Always got in touch with my rep. No complicated phone tree. Extremely fast response, unbelievable. quick art set-up, and proofing. Great price for small runs. Don't change a thing in customer service."
"The ordering process was very easy and I received my ordered much faster than expected. I also appreciated that your sales team was available to answer my questions and give advice on which products to choose."
Ordering Custom Economy Hang Tags is Easy With Us By Your Side.
Our exclusive online ordering system makes it easy to be in control of your order process. You call the shots!
Our Ordering Process – From Start To Finish

Top Reasons To Order Specialty Printed Hangtags from Sienna Pacific
Very Low minimums at affordable prices: Our minimums is Only 100 Pieces !!!
Even more value for your money We will design your labels FREE of Charge.
Fast Service You will have a digital proof in less than 24 hours and your final product approximately 10 business days after approving your art.
Peace of mind We are a U.S. Based Company. If you need to contact us, We will be here for you!