Custom Tyvek Labels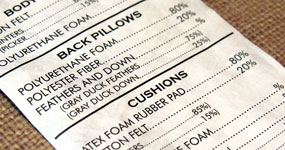 tyvek-labels
tyvek-flame-retardent-labels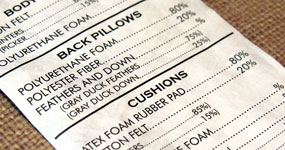 Custom Tyvek Tags & Labels
Custom Tyvek Labels are perfect if you're looking for a weather resistant, waterproof and tear-proof material. Tyvek Tags are the strongest and most durable tags offered by Sienna Pacific. They don't lose color when used outdoors.
This paper-like material can withstand harsh environments and the roughest conditions. If you need a tough tag, our tyvek tags are your best choice.
Tyvek labels are recommended for any outdoor use and for labeling artifacts, textile, bedding, curtains, furniture and food.
Our custom tyvek tags have a white background and we can print on them any design at your specifications. Your tags can be made in any size that you would like to up to 13×19″ and they can have an eyelet and string if needed.
We offer tyvek tags that are printed on one side or both sides. On the front side you can have your logo or design, and on the back you can have care instructions, prices, sizes, any information you need your customers to have.
Send us your logo or idea, and our expert graphic designers will create a beautiful design for you, and in only 2 or 3 weeks after you approve the art, you will have your beautiful printed labels. on an amazing tyvek material.
Ordering Custom Printed Tyvek Tags Is Easy With Us By Your Side.
Our exclusive online ordering system makes it easy to be in control of your order process. You call the shots!
What Are Tyvek Labels?
First off….What is Tyvek?
This question has been coming up more and more from customers looking for stronger options for their designs of anything from luggage to ski-jackets. If you are one of those who wonders what that tag is made out of that say, "do not remove" on those pesky pillows you just purchased, you've come to the right page and here is the simple answer.
A Tyvek tag is a soft and bendable tag that is puncture-proof, water-proof, mildew resistant that is not affected by most chemicals. What most people don't know is that they are also used and approved for use with foodstuffs and used by many customers who were searching for that fabric style label that can withstand water, weather and rough handling.
If you need a label that can withstand the toughest of conditions, then you are looking for a Tyvek Labels.
Tyvek Labels are used on everything from tactical gear to diaper bags. Because they can withstand the toughest conditions, you will see them quite often in rugged environments and on sturdy products.
The easiest way to describe a Tyvek material is to think of those mailing envelopes from the post office that are used to ship out all of those odd shaped items.
They give and stretch, but seem almost impossible to get inside of! That's Tyvek, and that's proof of it's durability.
Is it Flame Resistant?
Tyvek tags are fire resistant and used in many laboratories on their flame resistant clothing for protection. Keep in mind, if cotton is exposed to a flame, cotton can ignite and continue to burn, while nylon and polyester can ignite, burn, melt, and possibly adhere to wearer's skin. This is where Tyvek clothing labels come in as the best option.
Now, back to the original question…
Can you Create Custom Tyvek Labels?
Absolutely. Tyvek labels go through the design process just like any other types of custom labels we create and are typically completed within 15 business days. You can also visit our Tyvek Label Page for more information.
If you are considering Tyvek labels, please don't hesitate to call us and we can help you through your project.
---
Our Custom Tyvek Labels are your perfect choice if you're looking for a material that can resist the toughest conditions and harsh environments.
Tyvek labels are known for being one of the strongest and most durable printed cloth labels in the market. If you need a tough tag, our tyvek tags are your best choice.
The most important characteristics of this material are:
Specially designed for heavy duty outdoor uses
Weather resistant
Waterproof
Tear resistant
Puncture-proof
Leak proof and mildew resistant
Not affected by most chemicals
Tyvek labels are recommended for labeling artifacts, textile, bedding, furniture, food and highly sensitive materials.