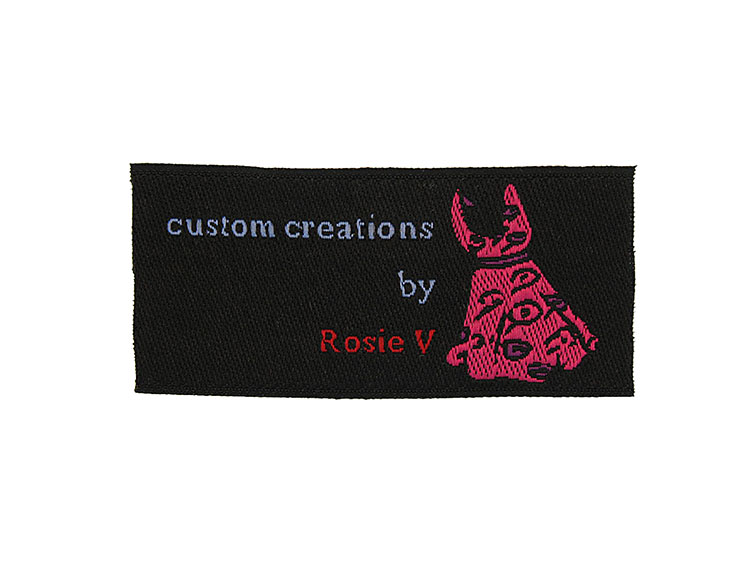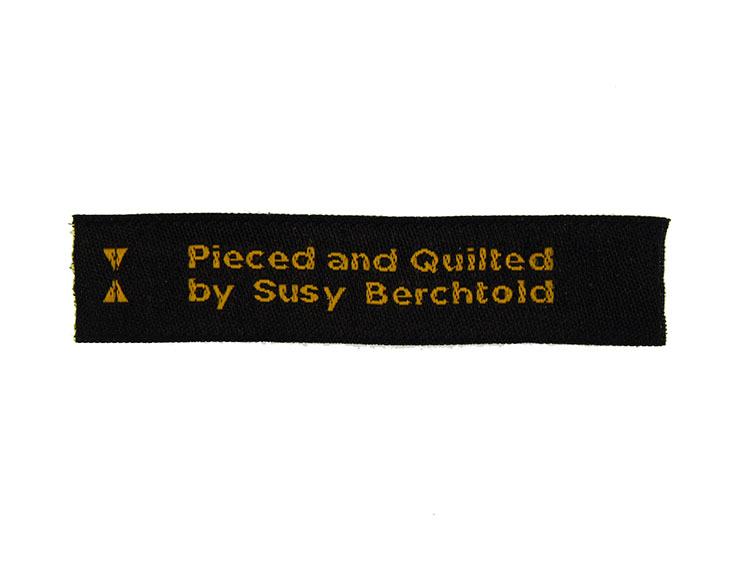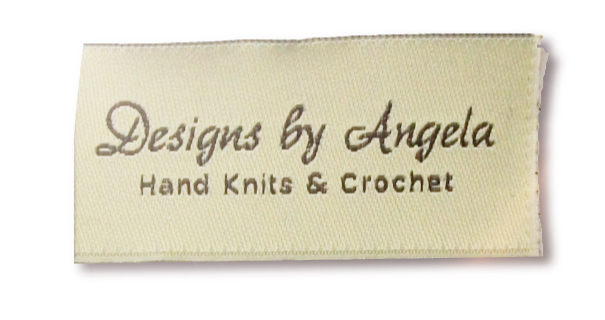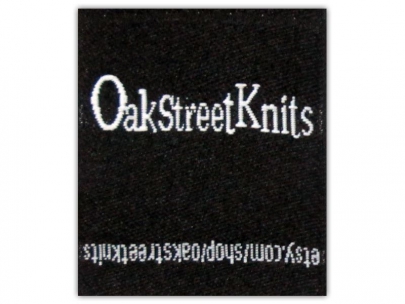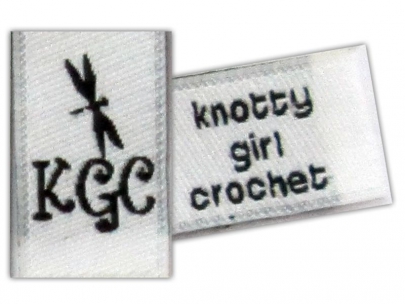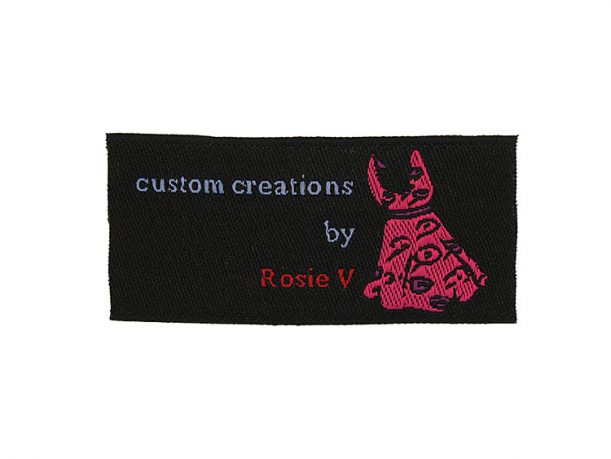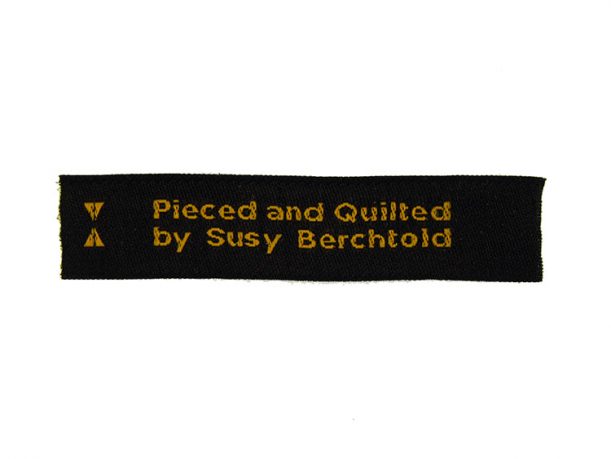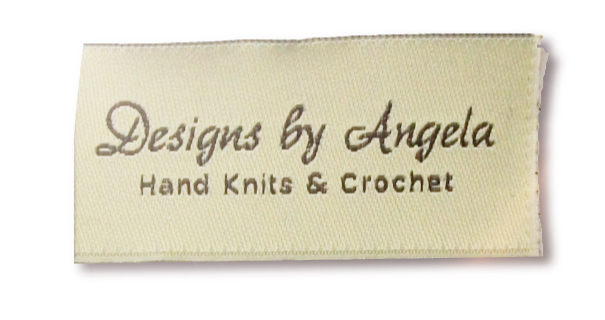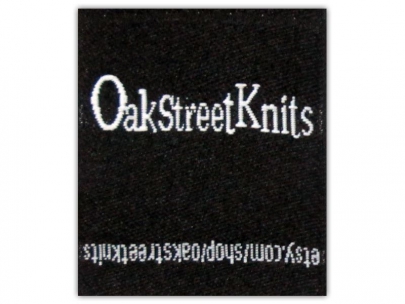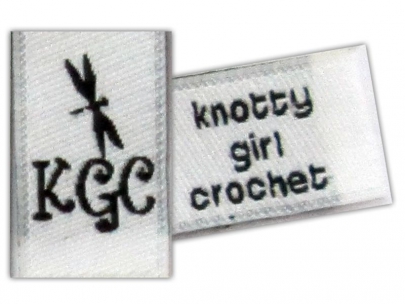 Custom Fabric Labels for Handmade Items
Custom fabric labels for handmade items are key to brand your goods with your personal finishing touch.
No matter if you are an occasional designer, Labels for Clothing are essential to identify that purse or apron you have created.
Personalized labels give your customers the opportunity to tell anyone who love that hat or jacket you produced with your own hands who made it and where to find you.
Order Custom Woven Labels for Handmade Items
Start your labels for handmade clothing project today!! Our exclusive online ordering system makes it easy to be in control of your order process. You call the shots!
Custom Clothing Labels Design Options
Since you've come this far, you recognize the importance of branding your creations. There are several ways to showcase your name, your business, or your hobby and message with a woven or printed label.
Types of labels
What one of our Sales Representatives will help you with is determining the best label for your treasures. Certain items may be best suited for a woven damask label, and some may be better suited for a printed satin label. Whatever your products are, we will have an option for you that will provide you that unique and professional look.
Backing Options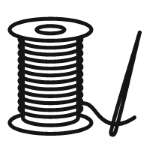 What is the most common design for Labels of Handmade Items?
The beauty of ordering a custom fabric labels for handmade items is that there is no common design. The labels can be as creative and bright or simple and subdued as you want.
Many small designers like to add an extra, "Handmade with Love by _______," or "Created for ________". Often they simply put their name in their favorite script or in their own handwriting.
The options are pretty limitless and we are more than happy to work with you to create the perfect labels tags for you.
Handmade labels for Crochet & Knitting
What Should My Label Say?
Other than your business information and logo so people can order from you; another popular thing to do is use the label to raise awareness about your product line and tell your story.
Many custom designers of baby clothes recognize not every family can afford to buy what they offer; however, their customers all LOVE the idea that part of their proceeds go to benefit charitable organizations that directly help the children. If this is a passion of yours as well; the label is a great place to share your vision.
Do I Need a Separate Care Label?
A care label is common on clothing as they stress how to care for the garment. The problem with baby clothing is many don't want a large label or too many labels.
A great solution is a center-folded label, or the simple care instructions of "100% Cotton, Handle with Care" written underneath the branding logo or company name.
There are no laws or rules to govern what has to be written on the actual label. Keep it simple! In fact, we have seen care labels for babies that simply stated, "Please remove baby before washing." Cute idea and definitely proof they think outside the box and have a creative line of clothes.
What Type of Labels Do I Need?
It's really important to think about more than what your label should say. You need to consider the type of label that will best support your designs and image for your company.
There are several options for baby clothing.
Often designers lean towards printed satin labels, due to how thin they are and the soft texture next to the skin. This would be true for all the 'next to the skin' items, such as onesies, custom diapers, etc. For most clothing items we lean more toward suggesting woven damask labels.
These have an edge to them because you can incorporate up to 8 colors in your design and they can be works of art themselves. Options are limitless with a woven damask label. Also very soft to the touch, they are the most common label on baby/children's clothing.
New trend – You will find on many baby sweaters, outerwear, t-shirts and pants that the labels are being sewn on the outside of the garment on all 4 sides. Enhancing the unique look of the garment and not bringing the label next to the babies skin.
Since handmade items are often made with premium fabrics, they are already providing comfort and durability far beyond the quality of their mass-produced counterparts. The added feature of a professionally designed Custom Woven Label can do nothing but enhance your one-of-a-kind item.
Will it be Durable Enough to Handle the Wear & Tear?
We focus on creating the highest quality fabric labels available. Depending upon what accessory you are labeling, we will be able to discuss with you your options on the different types of labels we manufacture. Most of the concern would not be on the quality of the label, but more on how the label is affixed to the item. This will be an important consideration as we create your labels, and our expert staff will be able to help you make that decision.
Do I Really Need Labels?
Using Labels to brand your clothing line is very important. This is the number one way to set yourself apart from your competition. Not only does it let people know how to find you; it also shows a strong level of professionalism and industry status.
There is no artist that doesn't sign their work, no chef that doesn't put their name on the front of their cook-books, and no clothing designers that don't label their designs. The same is true for your masterpieces; they should be labeled to showcase your business!
If you would like to know more about custom woven labels, please visit our custom woven labels webpage. There are many examples of pet labels in our woven damask label picture galleries as well. If you are ready to start designing your label; please give us a call or start fill out our Quote Request form and we will get you started.