What Are Good Fonts For Clothing Labels?
The world of fonts can be extremely overwhelming when you are trying to create your brand, make your statement and investing in it onto custom clothing labels that will represent you and your company.
What is great about creating a woven label is the options are limitless. All we ask you to do is to consider the size of your label and if it is small, then maybe a really scripted artsy and detailed one wouldn't be your best option. In the picture above, there are all types of customers represented. The one thing they all have in common is that they had to choose a font to work with.
The best way to break it down easily is to consider the font classifications. Then, determine from the classifications what DOES NOT speak to you and your style.
Classifications
Serif Type Styles (A Serif is the little lip on the end of the letters)
Old Style, Transitional, Neoclassical & Didone, Slab, Clarendon, Glyphic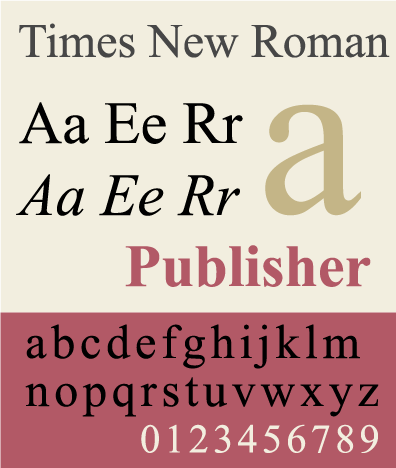 Sans Serif Type Styles (Minus the lip on the tips!)
Grotesque, Square, Geometric, Humanistic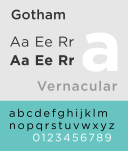 Script Type Styles (Like writing in cursive, handwritten style)
Formal, Casual, Calligraphic, Blackletter & Lombardic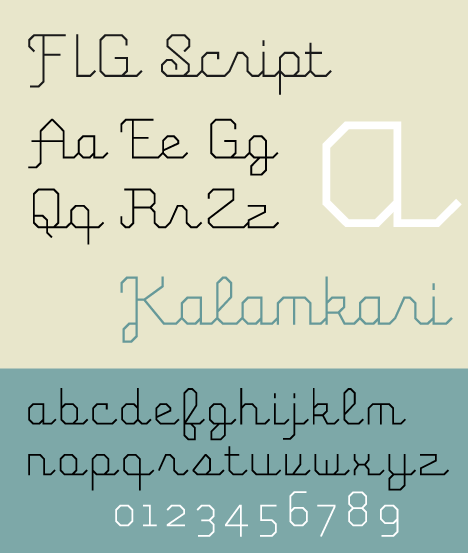 Decorative (pretty much everything else falls into this category)
Any other type of font characterized by having decorative elements different than the serif.
Looking for a Custom Clothing Labels US Supplier!
Any size, any colors, PMS color matching. With more than 15 years of experience, our professional designers will create your design for you, AT NO EXTRA CHARGE. Start your next apparel label project today!! Our quality and service are the best in town.
The question is: What are the best fonts for Clothing Brands?
First off; you have your own personal style and no one should tell you what to use for your labels. What I can do though, is share with you what seems to be the most popular and effective and let you choose from there. Here are a few different styles that fall under the Classification of Script Fonts. These fonts are used quite often and lend themselves well to clothing labels.
Now, a line of children's clothing may not be best suited for this type of font. For the more fun and playful fonts, consider the Classification of Decorative.
The key is to find the font that represents you the best.
This is just a brief idea of what is available out there; and the hardest part are there are millions to choose from! I would encourage you to keep it simple and think about your overall image.
To find fun fonts and great ideas, just type 'fonts' in your search engine and you will see the options are limitless. I can't encourage you enough, however, to decide a class of font you would like to use before you dive in. If you still need help; give us a call!
Where to find fonts for your clothing labels?
If you want to read more articles about choosing the right font for your brand's clothing labels, click on this link, or if you want to learn about other design considerations to be aware of when designing your labels, click this link.
We are keeping up with the new script fonts in the marketplace….
5 Free Font Websites for Creating Your Brand
Choosing the right font for your logo is a crucial decision that you should only do with the advice of a professional graphic designer.
You could save some time and money if you do a little bit of your own research so you can experiment with the different looks and feelings a simple font change can give to your company or brand name.
---
---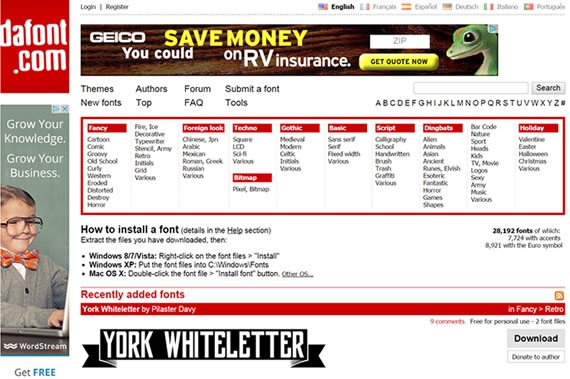 1 – Dafont
By far our preferred free-font website. Why? Well, they have a ton of free fonts and you can easily see how your text will look at different sizes (well you can do this in ANY of these websites).
---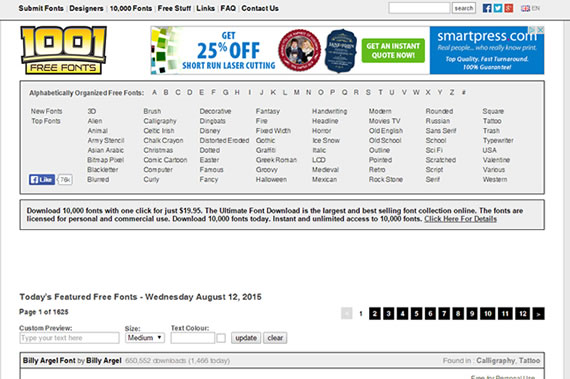 2 – 1001 Free Fonts
They offer more then 10,000 fonts for PC and Mac, searchable alphabetically and by category, and sortable by most popular, newest or font name, most of their fonts are freeware and some shareware. Remember to always read the attached .txt file.
---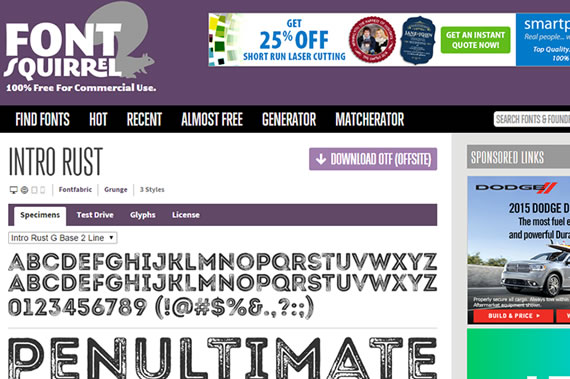 3 – Font Squirrel
"Handpicked free fonts for graphic designers with commercial-use licenses."
We really like their claim: "Font Squirrel scours the internet in search of FREE, highest-quality, designer-friendly, commercial-use fonts and presents them for easy downloading. We don't have the most, but we do have the best."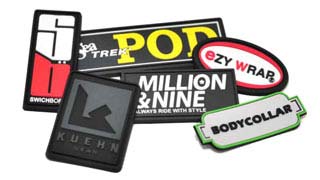 Special for outdoor gear, waterproof, resistant to high and low temperatures.
---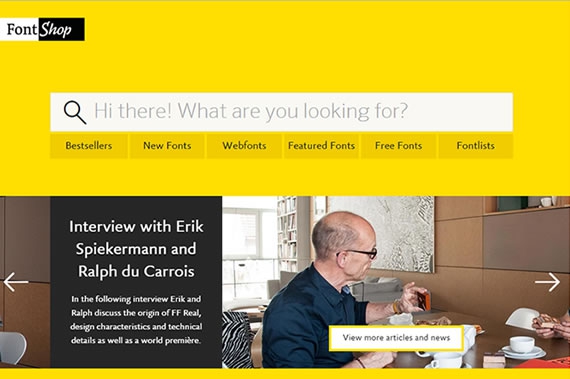 4 – Fontshop
"FontShop.com – Discover the world's best fonts" Their list of free fonts shows about 90 fonts and they have a beautiful way of showing you almost every combination, style and size, so you can visualize how you use them in different applications.
---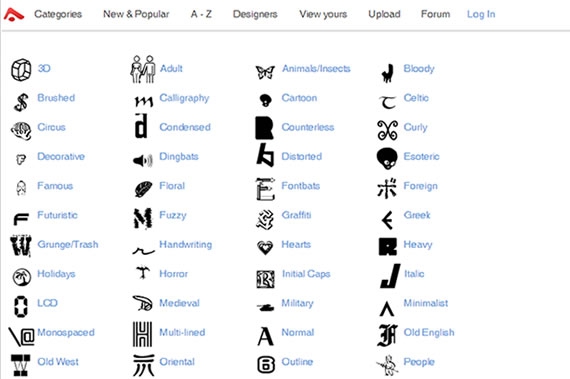 5 – Abstract Fonts
As of today Abstract Fonts "Features more than 13,500 free fonts."
Their system is really cool, you can combine as many categories as you want, helping you to narrow down your options quite fast.
The "favorite" list is a plus.
---
Well, there you have it, our Top 5 List of Free Font Websites.
Browser beware: It is VERY EASY to get lost in these sites. Set a timer and allow yourself to "play" for maybe 15minutes each. Mark the possibilities as "favorites" or write down the names and the website so you can email them to your graphic artist to discuss the pros and cons of each one, and call it a day. Do not overthink it.
---
P.S.Be aware of the different licenses designers use when they submit fonts to these free font sites. Many times you can use the font for free for Personal Use but you must purchase a license if you are using it for Commercial purposes.
---
Do you have a favorite website for FREE Fonts? Leave it in the comments section and we will take a peek. Thanks 🙂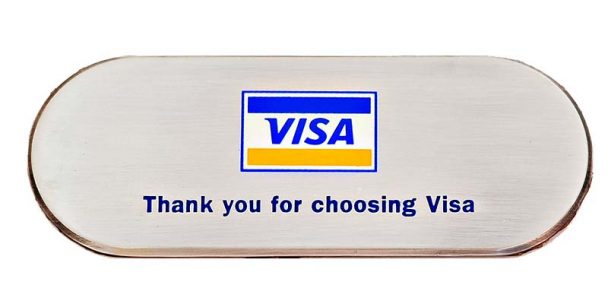 Choose among bendable legs, holes and slots, prongs, screw on backing, color filled and engraved tags