Woven Clothing Labels: Taffeta vs Damask
From the pictures you can notice how the Damask Labels have the possibility to achieve much more definition and clear lines: this is due to the use of thinner threads and a tighter weave; The Taffeta Woven Labels lines are more jagged.
When to choose taffeta instead of damask for my custom labels?
Both types of labels have their own uses: taffeta labels are an inexpensive option for bolder logos and fonts; damask labels are recommended for thinner more intricate designs.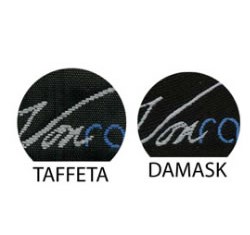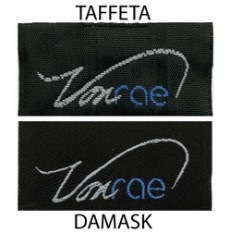 Taffeta Label
Damask Label
Damask Woven Labels
What is a Damask Label? A Damask label is one made using polyester threads of medium thickness and weaved tightly together, which results in a strong, soft, high quality label that is commonly used for anything from brand, neck labels all the way to decorative labels placed outside of the items, such as hem tags or labels.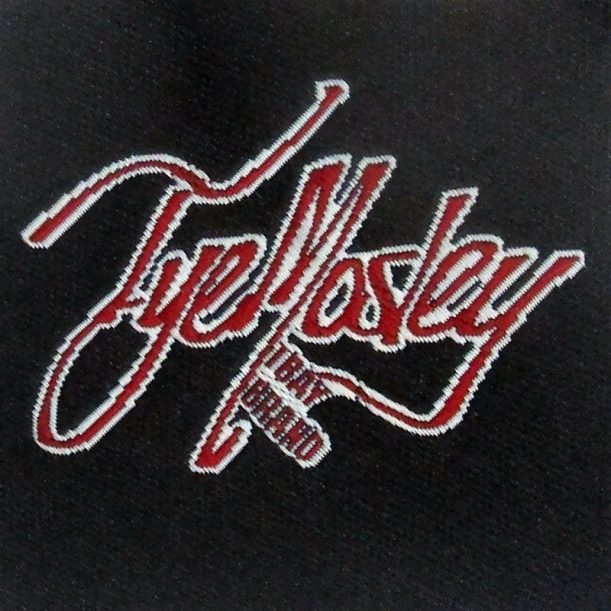 Taffeta Woven Labels
What is taffeta? When we talk about woven labels, we refer to taffeta labels to labels made using polyester threads on the thicker side and the stitches are more spaced out, looking a little bit "pixeled". You can see the separation of stitches.
They are not recommended for labels that will be in contact with the skin, as they can be a little scratchy and the user might rather cut them off. We don't what that to happen to you!
Nevertheless, some of our customers who use them on hats, blankets and other outerwear items. They just like the old-time look of taffeta.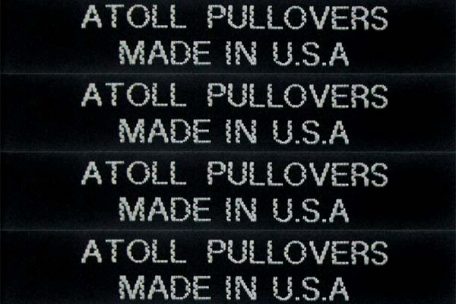 Don't know which one to choose?
If looking at these images didn't help you deciding if taffeta labels are the right choice for you products, don't despair!
Give us a call and our custom labels expert will be able to clear up any confusion, and together you can figure out between Woven Damask & Taffeta labels.